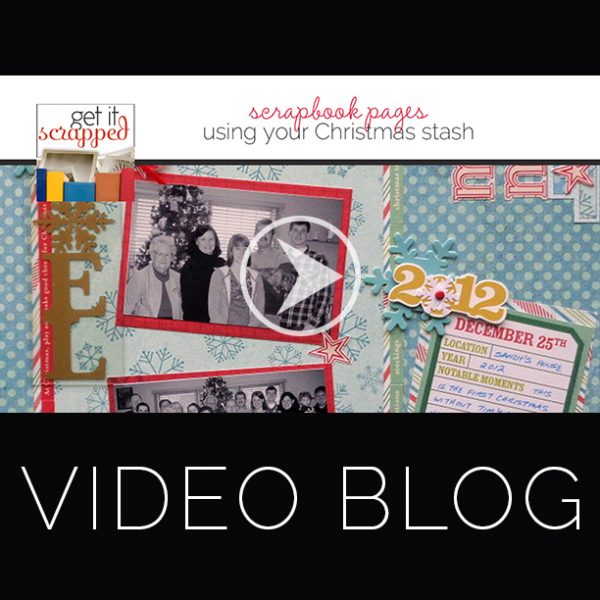 How many of you have supplies leftover from Christmases past? I know do!
In this video blog by Christy Strickler, we will look at how our creative team shares ideas for stash-busting those Christmas scrapbook supplies in your bins.
Click here to see the original blog post with designer notes here.