Have you experimented with different ways to record your holiday season, but found none of them worked out for you in the past?
Or do you long to find a holiday memorykeeping approach that lets you plan better, celebrate more and document well within any given season?
If you answered YES, this upcoming masterclass is for YOU!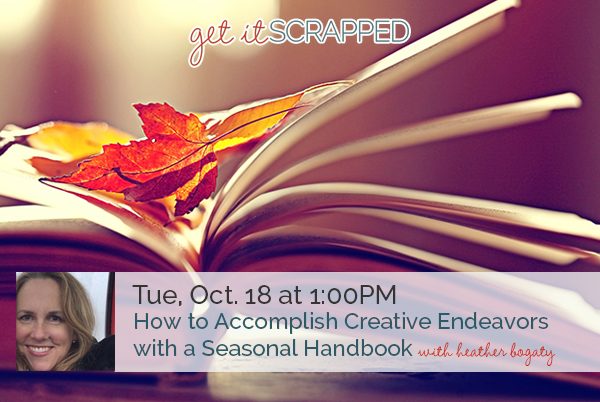 As a highly sought-after community adviser, Heather Bogaty is accustomed to developing step-by-step approaches to finding solutions that create more thoughtful outcomes. Her talent is being able to see the big picture while achieving a richly detailed outcome.
Heather has carried this skill over into her personal life as well, leading her to develop her own personal system for planning, celebrating and documenting her seasons in a way that is both practical and creative.
She calls it her "Seasonal Handbook," and in this LIVE masterclass she'll share her unique approach to planning and memorykeeping as well as her tips and secrets for getting more from your seasons.
Wondering what a "seasonal handbook" looks like?
A sort-of-hybrid between a scrapbook and a planner, Heather's handbook allows her to both plan and document the events of a season-including everything from recipes, to fun family traditions to supply lists and more.  And when it comes time to look back on her handbooks, Heather's not only reminded of the good times, but she's also equipped with a seasonal record that can serve as road map for years to come.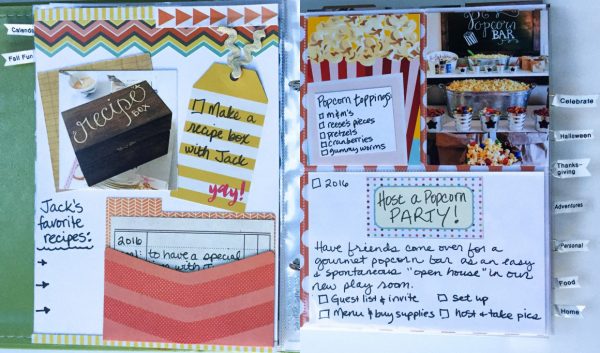 ———–
LIVE TRAINING REGISTRATION
DATE: Tues, Oct 18, 2016
TIME: 1pm EDT
REGISTER HERE: https://getitscrapped.com/gis-webinar-2016-10-hbogaty
————–