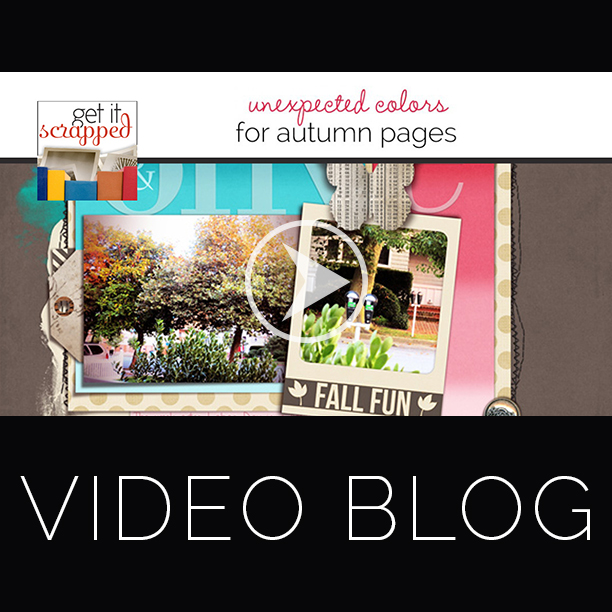 Color is a great storytelling tool for any visual journaler because of its associations with nature, its ability to trigger a physiological response, and because of the cultural connections people make.Typically, a scrapbooker turns to the colors of autumn that occur in nature: transitional orange and earthy brown. It can be fun, though, to shake up those expectations and still tell a story rich in color.
In this video blog by Christy Strickler, we will see examples of how the Get It Scrapped Creative Team has made a collection of evocative autumn pages that use unexpected colors.
Click here to see the original blog post with designer notes here.