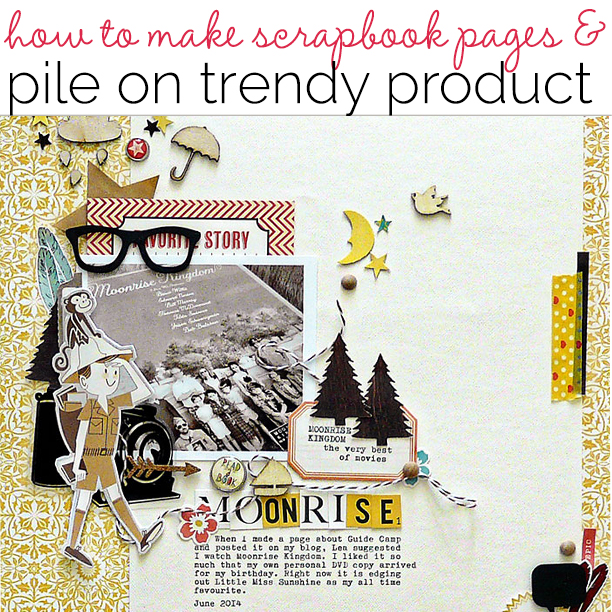 While the expected goal of making a scrapbook page is to get photos presented and stories recorded, there's lots of creative satisfaction to be had in working with new and trendy scrapbooking product. Product can even be the spur that gets you inspired to make a page.
Below check out Christy Strickler's video version of a Get It Scrapped blog post with seven approaches for piling on new and trendy pieces while keeping the story in the forefront.
Click here to see the original blog post with detailed designer notes.