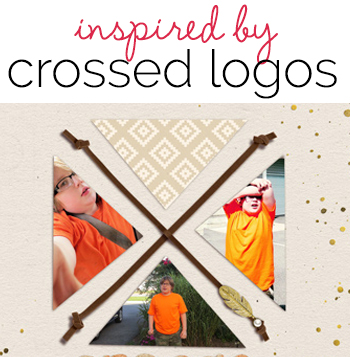 Logo designs can be a source of scrapbooking ideas and inspiration and the "X" or crossed design logo has been particularly popular as of late.
In Christy Strickler's video version of a Get It Scrapped blog post our team rocks inspiration from this "X" or crossed logo trend – showing you how they went from logo to page design.
Click here to see the original blog post with detailed designer notes.