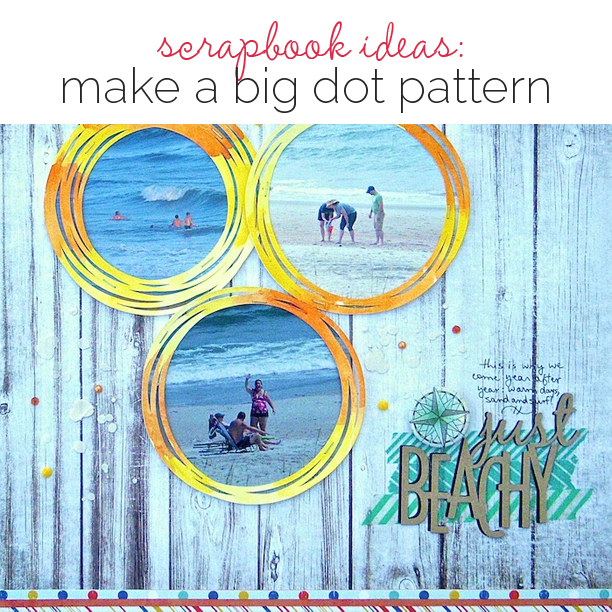 Big dots are trendy. Especially big dots rendered in fun ways with a variety of mixed media supplies.
Here's the video version of an earlier blog post in which the Get It Scrapped Creative Team took the challenge to make their own "big-dot" patterns. There are great silhouette, copic, digital and gold-foil techiques on these pages.
Click here to see the original creative team blog post with detailed designer notes.
[hr]