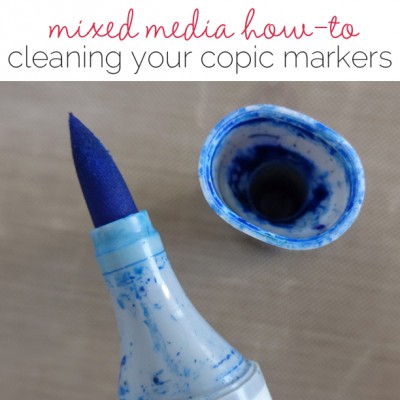 Protect your marker investment with the best methods for Copic Marker Cleaning.
I've found copic cleaning information shared online that is not totally accurate.  Here, I share the best way to clean copic markers, why these guidelines work, and how other techniques can damage your markers.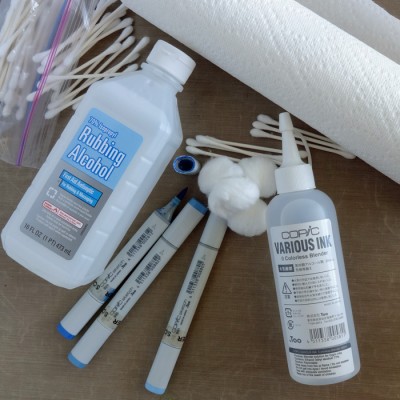 The supplies to use for cleaning your Copic markers are the following:
Copic Colorless Blender Solution
alcohol or alcohol wipes
cotton balls, cotton swabs, tissue or paper towel
nib tweezers (optional)
How to Clean Copic Marker Body and Lid
The body and lids of your markers are the easy part!  You can use rubbing or isopropyl alcohol on cotton balls, paper towel or even alcohol wipes to wipe out the exterior of your markers.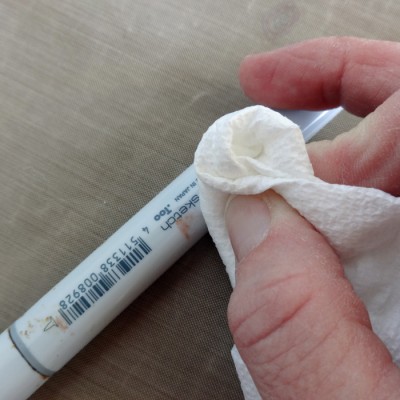 Once you take the lid off you can use the wipes, paper towel or cotton balls to carefully clean the ends of the marker body.  This is where I collect the most excess ink so it is important to hit these areas.  Do NOT wipe your nibs with the alcohol solution or wipes.  You do not want to introduce the alcohol into the ink solution.  The alcohol in the Copic inks is not the same as rubbing or isopropyl alcohol and squeezing the nibs with your cotton ball or paper towel will put this different alcohol into your marker body.  Additionally, the felt of the nibs can grab cotton pieces and fibers of the paper towel, gumming them up further.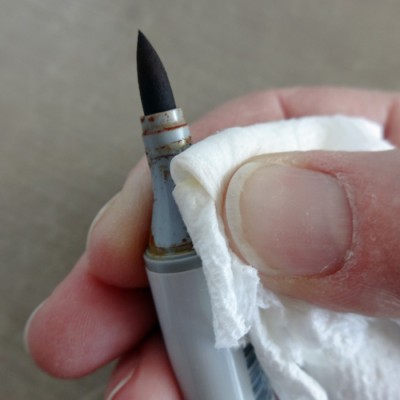 Next make sure to get the inside of the marker lid clean as well.  Often excess ink will cake on the interior of the lid and can start to gum up your ink flow.  I use one of two methods to get my lids clean.  I either twist up an alcohol dampened paper towel and wipe and spin it into the lid, or I use cotton swabs that are again dampened with alcohol to clean out all the excess ink.
How to Clean Copic Marker Nibs
If Copic Markers get gummed up with ink and are not coloring well–or if you pick up another medium that will not scrub off–you need to clean your nibs more thoroughly.
Carefully remove the nib from the marker using a set of tweezers designed for the task or using your fingers.  Grip the nib carefully near the base and pull it gently out.  The nibs are made with a dense felt material and are strong, but tugging them from the tip can tear the fibers.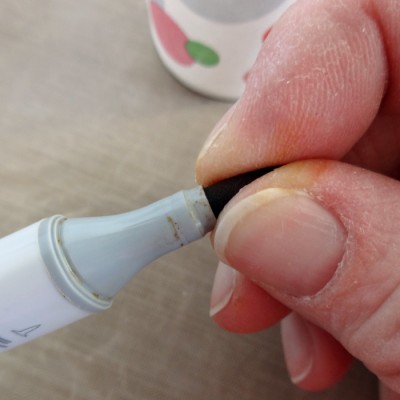 Set the nib into a small cup or dish of Copic Colorless Blender.  Do NOT use alcohol for this step. Again, when working with the nibs, you do not want to transfer any different solutions into your Copic ink. You need just enough Colorless Blender to cover the marker nib. You will see the ink start to bleed out of the nib into the solution. Let the nib soak for a while: it should turn white or almost white.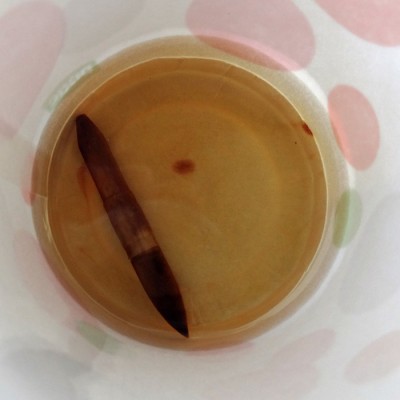 Set the nib on a paper towel to dry. When it is ready, replace it in your marker.  You will see the ink wick back out to the tip.  If the soaking does not clean the nib, if it tears when you pull it out or when you try coloring with it, or if it still is not coloring evenly, get a replacement nib and put a new one in the marker body.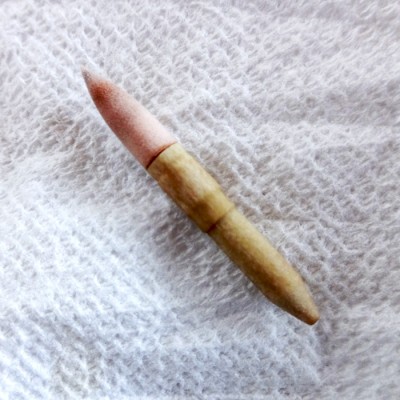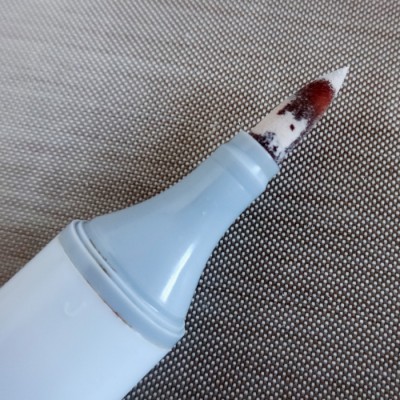 If you keep up with them, Copic markers clean up easily and keep coloring beautifully for years and years. If you let them sit neglected they will take a little TLC, but they are still cleanable and can be brought back to life.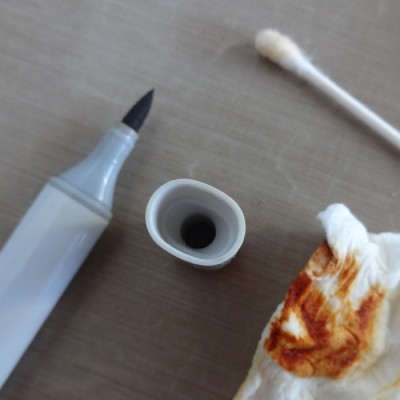 If you have questions, please ask and I will make sure to get you answers.  Happy coloring!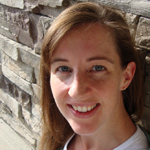 Michelle Houghton is a wife, mother and artist living in Iowa. Even before she began scrapbooking, she was a lifelong artist, majoring in Fine Arts at the University of Oregon and then teaching high school art for 7 years. Michelle has been scrapbooking for more than 15 years and she enjoys adding her own art, doodles and handmade elements to her pages for a one-of-a-kind look.
Michelle teaches doodling, Copics, handlettering and more at workshops throughout the country. She writes tutorials at Get It Scrapped and is an instructor for Imagination International Inc., the US distributor of Copic products. The best way to learn more about Michelle is at her website, scrapweaver.com.