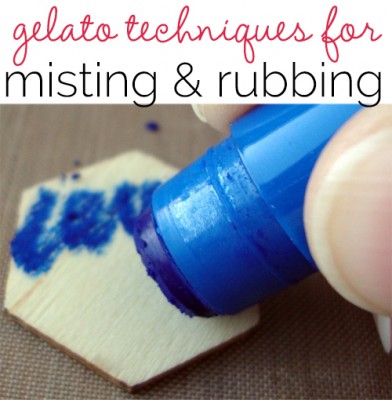 Each month artist and Copic instructor Michelle Houghton looks at a particular medium and one or more ways to help you add this medium to your scrapbook layouts, as artists from the Creative Team at Get It Scrapped add inspiration to fuel your imagination and get you scrapping.
Last month I explored using Gelatos to create water color effects on your layouts.  This month I am playing with Faber Castell Gelatos and sharing two other ways to use this fun medium.  Here are some steps showing how to use Gelatos to create misted looks and rubbing them onto and into surfaces.
Using Gelatos as Spray Mists
Step #1 – Cut or scrape a small amount of Gelato into a small dish, cup or paint tray.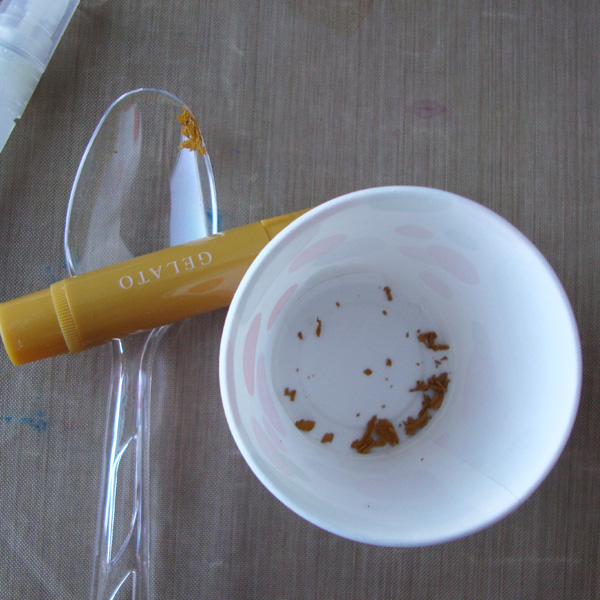 Step #2 – Mix the Gelato with water, smashing it until it is completely dissolved.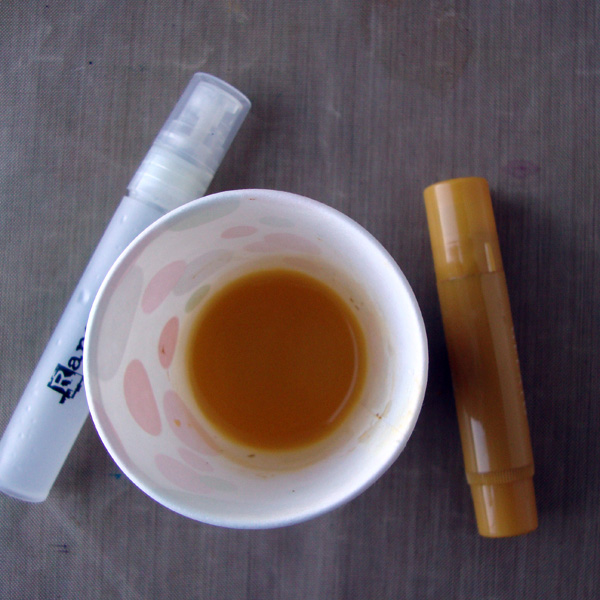 Step #3 – Transfer the Gelato/water mixture into a mister bottle.  Faber Castell makes a small dropper to pull up your mixture and deposit it easily into your bottle.  I am using a flexible cup that I will pinch and poor from then I can throw away when I am done.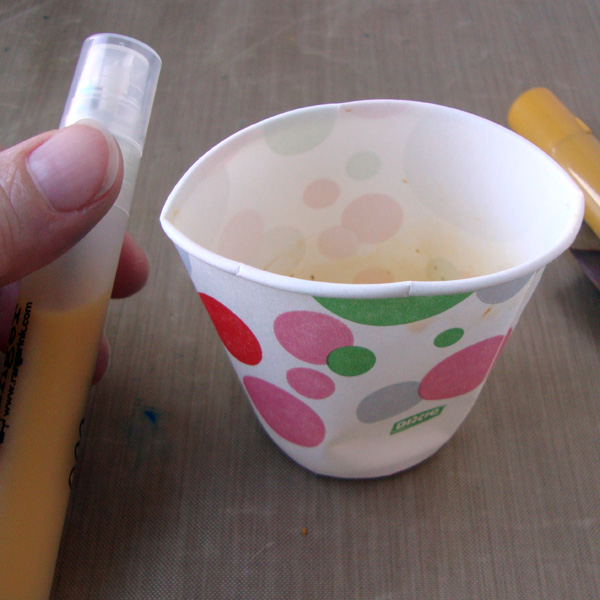 Step #4 – Use your Gelato mist how ever you would use a regular mist.  Remember these have a water base so they will not stick to all surfaces.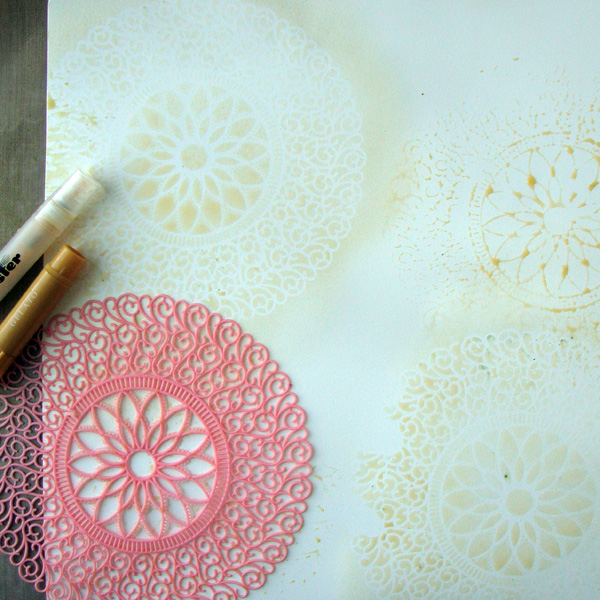 Now let your mists dry and then add your elements or background paper to your layout.  
Using Gelatos with Rubbing Techniques 
Step #1 – Color your Gelato directly onto the surface where you want to add color.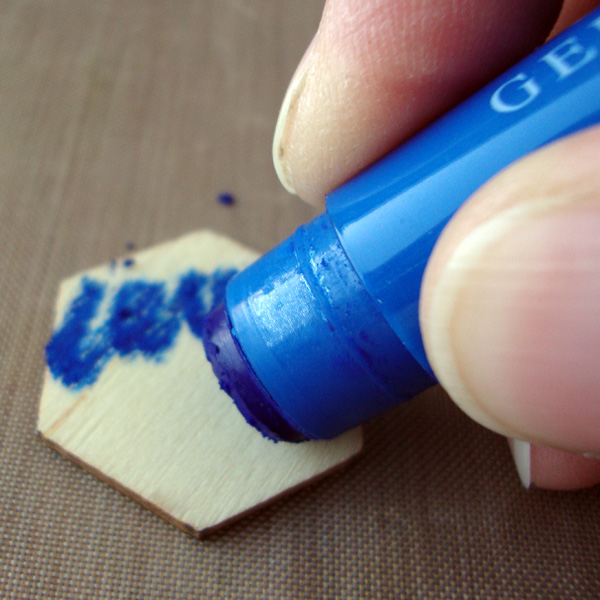 Step #2 – Use a finger or rubbing tool to massage your Gelato into your surface.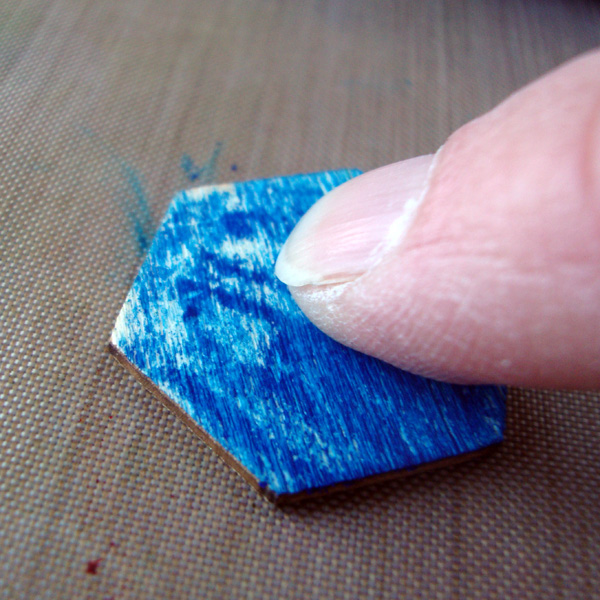 OR
Step #1 – Pick up Gelato on your finger or rubbing tool.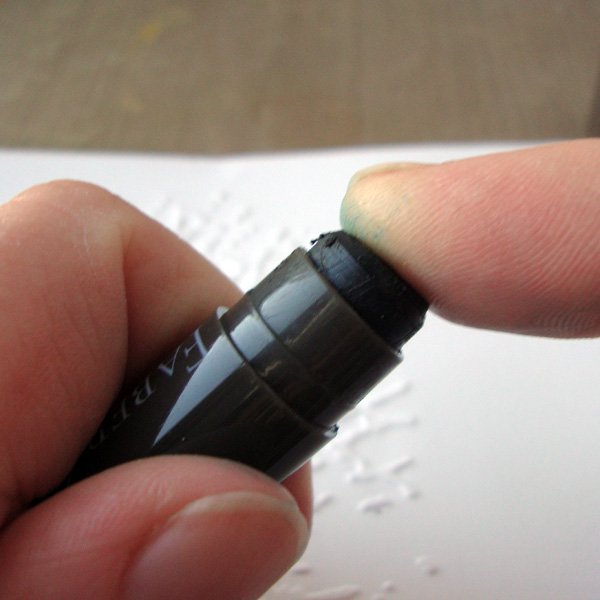 Step #2 – Rub your Gelato color into the surface where you want to add color.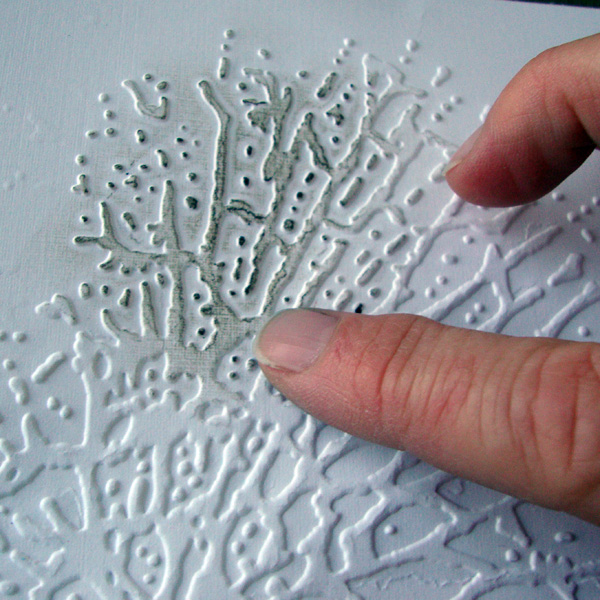 One of the things I love about rubbing Gelatos is the ability to enhance textures.  Here are a few ideas of where they can add new dimension:  
Wood 
Embossed paper 
Glittered elements 
Through Stencils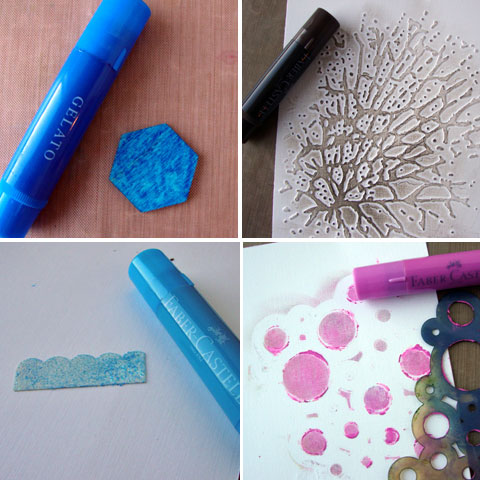 Christy Stickler from the Get It Scrapped Creative Team is joining me again with another fabulous layout using her Gelatos.  She used a stencil but in a different way than my sample above.
Christy says, "I laid my cardstock over a large 12×12 stencil, and then rubbed over the top. Using the white gelato over the black cardstock made it look very similar to a chalkboard. Since the background felt very busy, I kept the rest of the elements of the layout very simple."
[mhoughton]