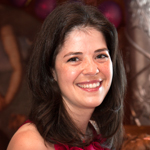 When you're looking for a starting point and ideas for a scrapbook page, you want resources for getting the job done, and Pinterest probably has what you need–if you could only find it.
Scrapbooker Marie-Pierre Capistran uses Pinterest to spark her emotions and to inspire her to create. Check out her 80+ boards at http://pinterest.com/mpcapistran/ and read on to find out who she follows on Pinterest.
[hr]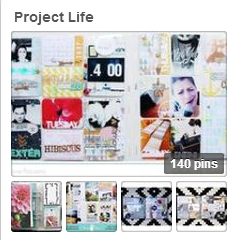 Lots of great Project Life pages sure to bring you new ideas. Also lots of printables to use with Project Life.
[hr]
A collection of beautiful two-page layouts great for inspiration for design. 
[hr]
Michelle Wooderson's Mini Albums Board 
A collection of mini-albums full of inspiration for embellishments on pages and for design of scrapbook pages.
Michelle: pinterest 
[hr]
Ideas for embellishments, color combinations and techniques to make backgrounds on a scrapbook page.
[hr]

Charline Bourque's Scrapbooking Board
A great collection of scrapbook pages to scraplift from.
Charline: pinterest
[hr]
Using Inspiration
Below is an example of how Marie-Pierre has used Pinterest to inspire her own page. Marie says, "When I use Pinterest for inspiration I'm most often looking for something that will spark an idea or an emotion. I will look for something soft or something colorful, depending on the page I want to make. Sometimes I will look for a little object that I find cute and try to see how I can translate that onto paper. "
"When I saw these tags pinned on Cindy McAllister's Card board and I thought the little stitched/stamped hearts would make perfect embellishments on a page. I liked them in a group so knew I would place them in a grid. It's only weeks later, as I was working on this page about my little one, because of the calendar background that I had chosen, that I thought of the hearts again. I worked with what I had on hand to replicate them." 
Marie is a French-Canadian who has lived 12 years in Switzerland before moving to Connecticut.  Although she's a french teacher, she's currently home with her two little girls ages 3 and 5.
Marie is an artist at heart and has been crafting for years. She enjoyed working with many different types of crafts including watercolor, paper cutting and calligraphy before she fell in love with memory keeping, which is now her biggest passion alongside photography and writing. This is Marie's second year on the Get It Scrapped Creative Team.
[getinspired]