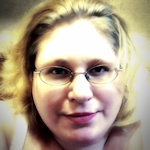 When you're looking for a starting point and ideas for a scrapbook page, you want resources for getting the job done, and Pinterest probably has what you need–if you could only find it.
Digital scrapbooker Carrie Arick often uses Pinterest to inspire her to create. Check out her 95+ boards at http://www.pinterest.com/kelda2/ and read on to find out who she follows on Pinterest.
[hr]
Lots of  layout eye candy here. Seeing what others are creating really puts me in the mood to create something myself.
Erin: pinterest
[hr]
This is a well curated, visually stunning group board devoted to nothing but color. 
Alexandra: pinterest
[hr]
Inspiration doesn't always need to come from something visual. A good quote can spark an idea for page, or remind us of a story to tell, which is why I love this board.
Erika: pinterest 
[hr]
This board is a clearinghouse of amazing artistry that piques the imagination.
Alita: pinterest
[hr]
As a font collector, I'm always browsing this board for font-spiration.
Brenda: pinterest
[hr]
Using Inspiration
Here's what Carrie had to say about using Pinterest as a source of inspiration, "I could give up all other social media if I had to, except for Pinterest. It allows me to tour all the beautiful, creative things on the internet in one fell swoop.  Pinterest fills up my mental creative bucket. I always find bits and pieces of visual images that inspire me, whether it's color, mood, design, a new technique, or title work. It keeps my artistic eye fresh and thoughtful."
Below is an example of how Carrie used Pinterest to inspire her own page. Carrie says, "Occasionally, I'll find a pin that will inspire a whole page like this one.  I loved the repetition and alignment in this photo and the colors moving from cool to warm. It's the movement of these colors that I knew would work for the series of action photos that I used in my page below. While I embraced the simplicity of my inspiration image, I broke up my grid design a bit by cutting my color photo into a pennant shape. However, by keeping my son aligned in all three photos, my grid remains visually intact."    
Carrie, originally from the Washington, D.C. suburbs, left her job in mental health to settle in sleepy Milton, Delaware eight years ago.  She lives there with her husband, son and three naughty kitties.  Currently, she is at home full-time educating her son. If she's not at home, you can find her on her front porch chatting with her neighbor, walking her cat, James, or at the beach. 
Ever since she was given her first 110 Kodak camera, Carrie's been a collector of memories.  She found traditional scrapbooking in 2001, after the birth of her son and complete one baby book. She traded scrapbooking for blinkie making in 2006, which is where she stumbled upon digital scrapbooking. She played with digi for several years before realizing how awesome it was to create and print layouts. Now she's hopelessly in love with documenting her life.
[getinspired]