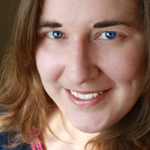 When you're looking for a starting point and ideas for a scrapbook page, you want resources for getting the job done, and Pinterest probably has what you need–if you could only find it.
Amanda Jones Robinson loves using inspiration she finds on Pinterest as a jumping-off point for creating her scrapbook pages.  Check out her 40+ boards at  http://pinterest.com/amandaRstudio/ and read on to find out who she follows on Pinterest.   
[hr]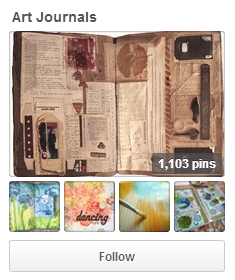 Tons of great art journaling projects to dip into for inspiration.
[hr]
Lots of packaging and branding examples, perfect for pulling design, typography and color inspiration from.
[hr]
Jealous Curator's Daily Gems Board
A large collection of quirky, innovative and inspiring ideas from designers and artists.
Jealous Curator: website | pinterest 
[hr]
Christine Middlecamp's Conceptual Board
Full of fun, colourful pins which are a great jumping off point for scrapbook pages..
Christine: website | pinterest
[hr]
An awesome source of artistic inspiration.
[hr]
Using Inspiration
Below is an example of how Amanda has used inspiration from Pinterest in her scrapbooking. 
Amanda says, "I love nothing more than a white page foundation and a few splatters of paint on my scrapbook pages, so when I found a pin of an art piece by Antoinette Murphy I knew I wanted to incorporate the idea into a layout. I recreated the design in my own way with watered down acrylic paint, and then added some neutral elements and a black and white photo so that the colourful paint drops were the main focus. I then painted a chipboard heart with the same yellow paint used on the background to bring forward some of that colour."
Amanda lives in Devon in the UK with her  husband and 9 year old son, Lewis.   She has an eclectic scrapbooking style–in which one day she will find herself creating a very minimal, graphic project and the next a textured project with layers of pretty papers and embellishments. One thing that is almost always present in her layouts  is ample white space and, lately, she seems to have been bitten by the electronic die-cutting bug!
[getinspired]