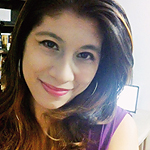 When you're looking for a starting point and ideas for a scrapbook page, you want resources for getting the job done, and Pinterest probably has what you need–if you could only find it.
Alexis Aragona loves using inspiration she finds on Pinterest as a jumping-off point for creating her scrapbook pages.  Check out her 30+ boards at  http://pinterest.com/mrshobbes/ and read on to find out who she follows on Pinterest.   
[hr]
Tons of great scrapbook pages that are sure to make for awesome scraplifting.
[hr] 
Beam Mariano's Beam Space Board
Home decorating inspiration, perfect for figuring out color, texture, and pattern combinations in your scrapbook pages.
[hr]
A great round-up of artsy inspiration for both paper and digital scrapbookers .
Roben-Marie: website | pinterest 
[hr]
Lots of ideas for combining fonts in your scrapbook page titles and word art.
[hr]
AnalogPaper's Words Board: 
Quotes and messages to help inspire thoughtful reflection and storytelling in your scrapbook page journaling.
AnalogPaper: website | pinterest
[hr]
Using Inspiration
Below is an example of how Alexis has used inspiration from Pinterest in her scrapbooking. 
This image of mirrored text was as inspiration for a challenge that Alexis participated in at Sweet Shoppe Designs.  
 Alexis says, "When I read the phrase "two sides" I immediately thought of two opposing forces, or the image of profiles facing opposite directions. So I used the silhouette of a profile as clipping masks. I layered another clipped layer and used a layer mask because I just wanted a hint of another pattern. Since one side was "positive," I filled it with affirmations and blended them into the paper. For the "negative" side, I did some ranting, semi-hidden journaling and blended more paint splats and patterns. I wanted to illustrate how I am sometimes my worst enemy, that I have both light and dark sides to myself." 
By trade Alexis  is a freelance writer, editor, and corporate consultant. But digital scrapbooking made her realize that she is also an artist and storyteller. "Scrapbooking has expanded my thinking, my attitude towards change, and added an overall dash of awesome to my life."
On those rare occasions  that Alexis concedes to the reality that there's more to life than pretty papers and elements, she enjoys reading, chair-dancing to Korean pop songs, and art journaling with *gasp* actual paint, pencils, and papers!
[getinspired]