[threecol_one]
by Debbie Hodge
Since I finished the newest Scrapbook Coach Class "Symmetry," several lines from Jane Siberry's geek-girl song of the same name are running through my head.
I've been singing them to my family: "Symmetry is the way things have to be-e-e-e-e-e." and "You can't chop down a symmetry, symmetry, symmetry!"
I went looking for the song on youtube this morning and found youtuber swanstep had set Siberry's song to a symmetrical dance number from Dames choreographed by Busby Berkely.
Please, check it out. The lyrics and the dancing will have you inspired and thinking about symmetry with a new appreciation.
[/threecol_one]
[threecol_two_last]
Get started exploring symmetry on your scrapbook pages. 
Grab this class so that you can make pages with drama and appeal. Enjoy the process!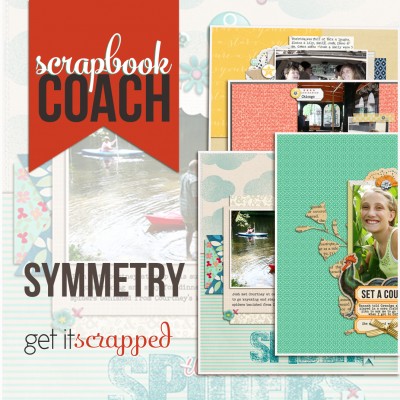 Symmetry
$12.50 — early bird pricing
includes 4 video lessons & pdf quick guide

Want more infomation about the Scrapbook Coach series? Click here.[/threecol_two_last]
[hr]