by Tami Taylor
Each month, Tami Taylor gives you a round up sketches from the past three years of "One Month at a Time".
I've been scrapbooking "one month at a time" for three years now and I've got 3 years worth of prompts, sketches and layered templates for you.
Looking back, I can see that April is always a time of "cabin fever."  Everyone in our family starts getting antsy to get outside and thankfully mother nature finally starts being nice to us. Here's my page from three years ago.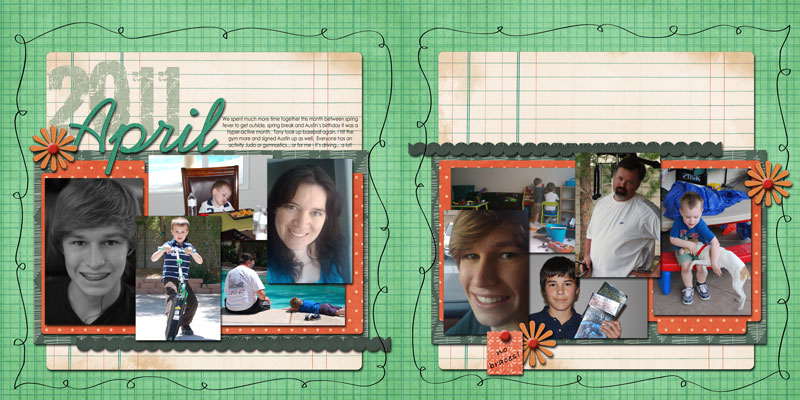 Scrapbooking several photos on a scrapbook spread can be intimidating. Here are some articles to help you build a strong photo filled spread:
Take a look at two more of my past April pages.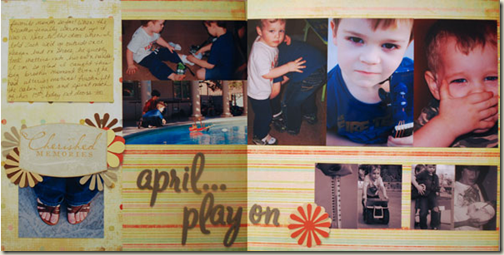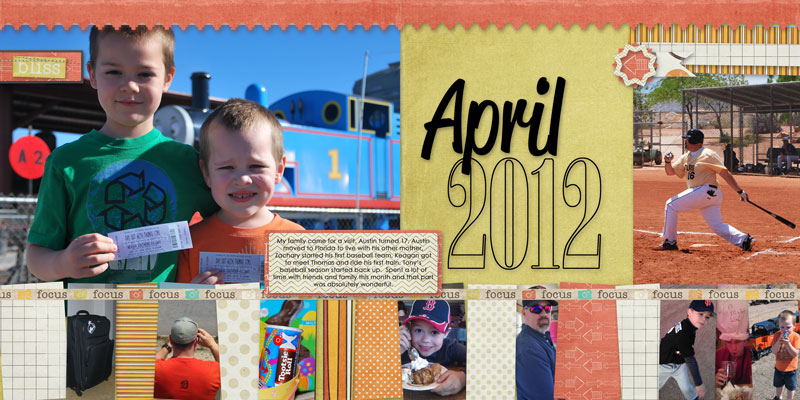 [ttaylor]
[lovesketches]