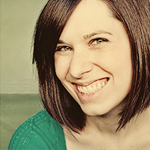 When you're looking for a starting point and ideas for a scrapbook page, you want resources for getting the job done, and Pinterest probably has what you need . . . if you could only find it.
Digital scrapbooker and designer Lynnette Penacho uses inspiration found on Pinterest regularly to aid her in her scrapbooking, designing and in other aspects of her life . Check out her 40+ boards at http://pinterest.com/nettio/ and read on to find out who she follows on Pinterest.   
[hr]
A smorgasbord of inspiration ranging from design and type to pattern and color .
[hr]
Christine Newman's Scrapbooking Board

A great collection of scrapbook pages, sketches, tips and techniques.
Christine: website | pinterest
[hr]
Digital scrapbook pages by Ma Martinez.
Ma: pinterest
[hr]
Lisa Truesdell's Inspired Board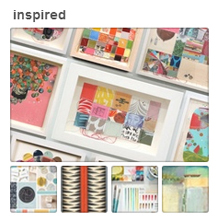 A fun round-up of random inspiration.
[hr]
A collection of posters, logos, magazine layouts and other design-related inspiration.
[hr]
Using Inspiration
Here is an example of inspiration Lynnette saw on Pinterest and the resulting page.   
Lynnette says, "The design of Guitar Hero was inspired by a piece of art I pinned awhile back on Pinterest. I especially loved the repeating and overlapping scallops so I translated those to my page by layering patterned paper circles over one another. This layout is also a great example of an awesome themed digital kit inspiring the topic of my layout – it just begged me to scrap that photo."  
Lynnette is a child-free, tech-lovin' digital scrapbooker. She started digital scrapbooking in April 2006 while living overseas in Seoul, South Korea and has been hooked ever since. In 2007, she was voted the winner of the Digital's Next Top Scrapper competition at Peppermint Creative. Her work has been published in Digital Artist Magazine, Scrapbooks Etc., and Creating Keepsakes. She is currently a SugarBabe for Sweet Shoppe Designs and a Creative Team Member for the talented Zoe Pearn.
Lynnette is also the owner of NettioDesigns, where she sells digital scrapbooking templates based on her own scrapbooking layout designs. On the NettioDesigns blog she documents her adventures (and misadventures) in design and shares fun ideas, tips and tricks she's picked up throughout her scrapbooking and life journey.
[getinspired]