Use goals and achievement quotes and printable word art on your paper or digital scrapbook layouts and projects — for titlework, embellishing, and even journaling.
Write it on your heart that every day is the best day of the year. –Ralph Waldo Emerson
Discipline is the bridge between goals and accomplishment. –Jim Rohn
  click here to download zipped file with png and pdf images
Setting goals is the first step in turning the invisible into the visible. –Tony Robbins 
If it were not for hopes, the heart would break. –Thomas Fuller
Learn from the past, set vivid, detailed goals for the future, and live in the only moment of time over which you have any control: now. –Denis Waitley 
Things start out as hopes and end up as habits. –Lillian Hellman
No matter how many goals you have achieved, you must set your sights on a higher one.
–Jessica Savitch 
A strong mind always hopes, and has always cause to hope. –Thomas Carlyle 
Tomorrow hopes we have learned something from yesterday. –John Wayne
What you get by achieving your goals is not as important as what you become by achieving your goals. –Henry David Thoreau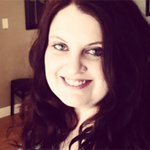 Amy Kingsford
Amy writes for and administers the Get It Scrapped blog. She's also our Creative Team Coordinator and a teacher at Masterful Scrapbook Design.
Amy Kingsford is a happy wife and blessed mother from Northern Utah. In addition to her work here, she also shares ideas and inspiration on creative approaches to modern scrapbooking and papercrafting at her blog My Letter-Sized Life.