by Tami Taylor
On the 1st Friday of each month, Tami Taylor gives you a sketch and shows you how she's scrapbooked the past month. She's also got  prompts for gathering memories in the upcoming month so that you can get your photos scrapbooked "one month at a time."
November was my favorite month of 2012 and I can say this before December even closes. My oldest child and only daughter moved back home, and I ran walked my first 5k with flying colors – literally.  I can not express how much I enjoy doing these monthly snapshots of our life.  It's especially nice when we start the busy season full of holidays and year end festivities.  When regular scrapbooking takes a back seat, One Month at a Time allows me to still share what's going on here at the Taylor house.
Here's how my month looked:
 Are you ready to get this past month scrapbooked?  Here's the sketch: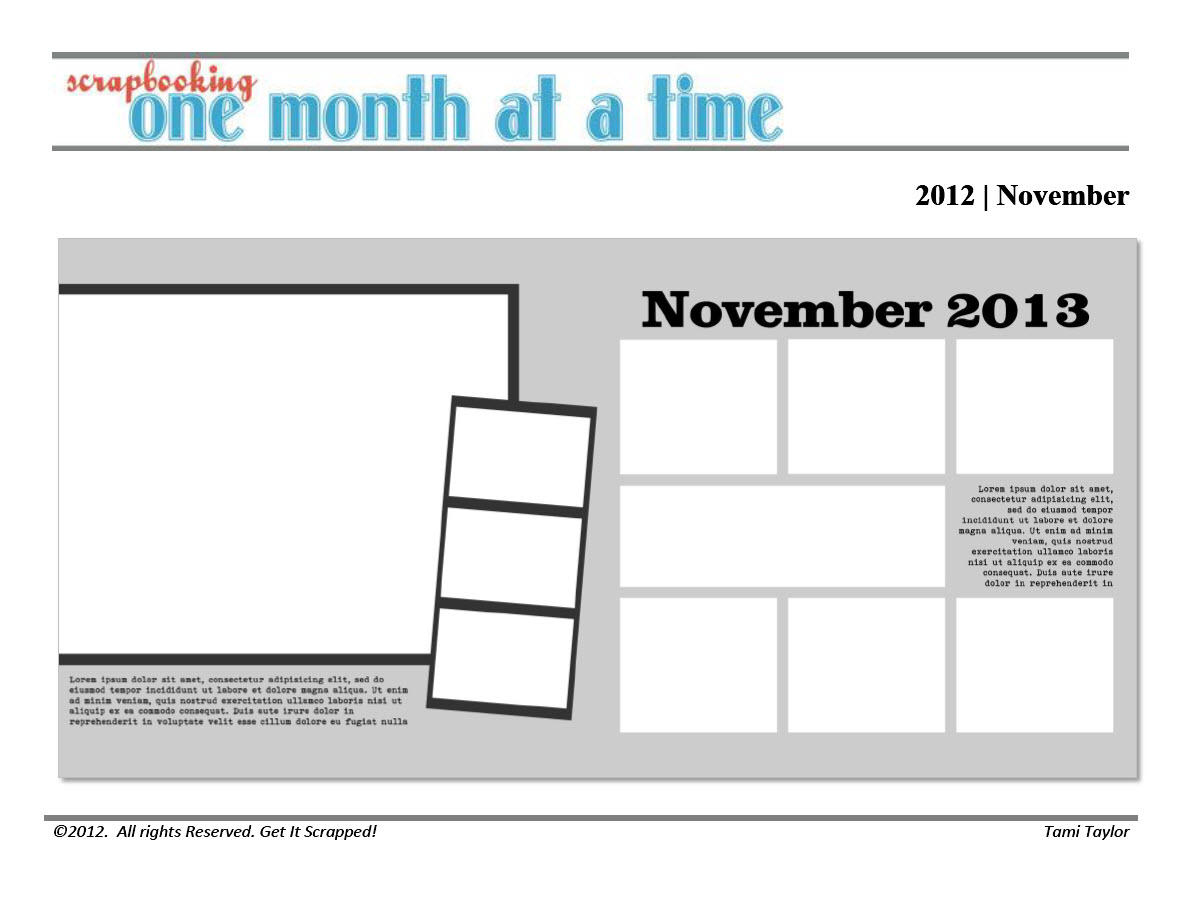 Click here to download the zipped psd file
Click here to download the pdf file.
Get Ready for Next Month
Here the "By the numbers" sheet to help you keep track of the month: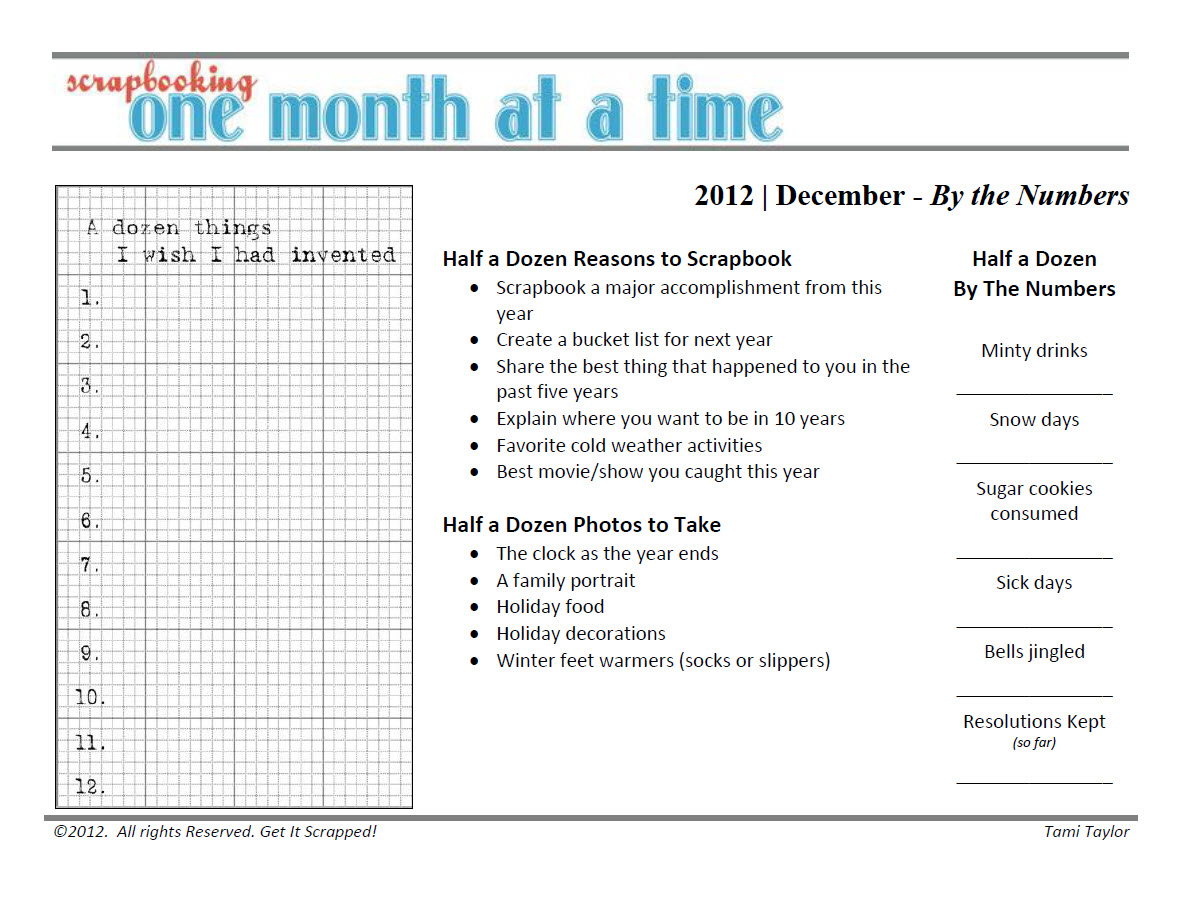 Click here to download the By the Numbers pdf.
Want just the "Dozen Things" list?  Click here.
[ttaylor]
[lovesketches]