by Tami Taylor
On the 1st Friday of each month, Tami Taylor gives you a sketch and shows you how she's scrapbooked the past month. She's also got  prompts for gathering memories in the upcoming month so that you can get your photos scrapbooked "one month at a time."
It's in this paragraph that I normally talk about how my month went and how the season is changing.  When I tried to tell my dad about how it was getting cold in Vegas, he told me I was ridiculous.  We don't see much in the way of 'seasons' here in the Sin City. Which is nice because it makes the end of our fall baseball season easier to bear, the night races at the local speedway easier to sit through, and when you have super hero friends they can fly off to save the world without a jacket.  Before you get too jealous of our nice weather, enjoy the thought it won't last much longer.  My pool will be freezing soon and I promise to be jealous when your spring warms up faster than ours as it does each year.
Here's how my month looked: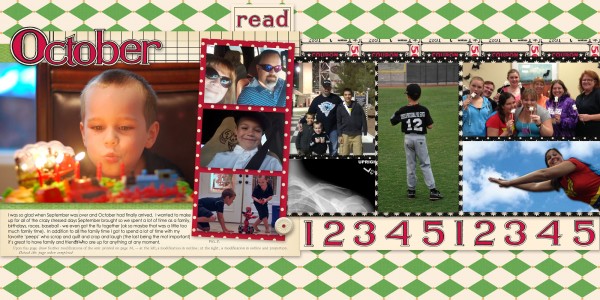 Are you ready to get this past month scrapbooked?  Here's the sketch and a few tips: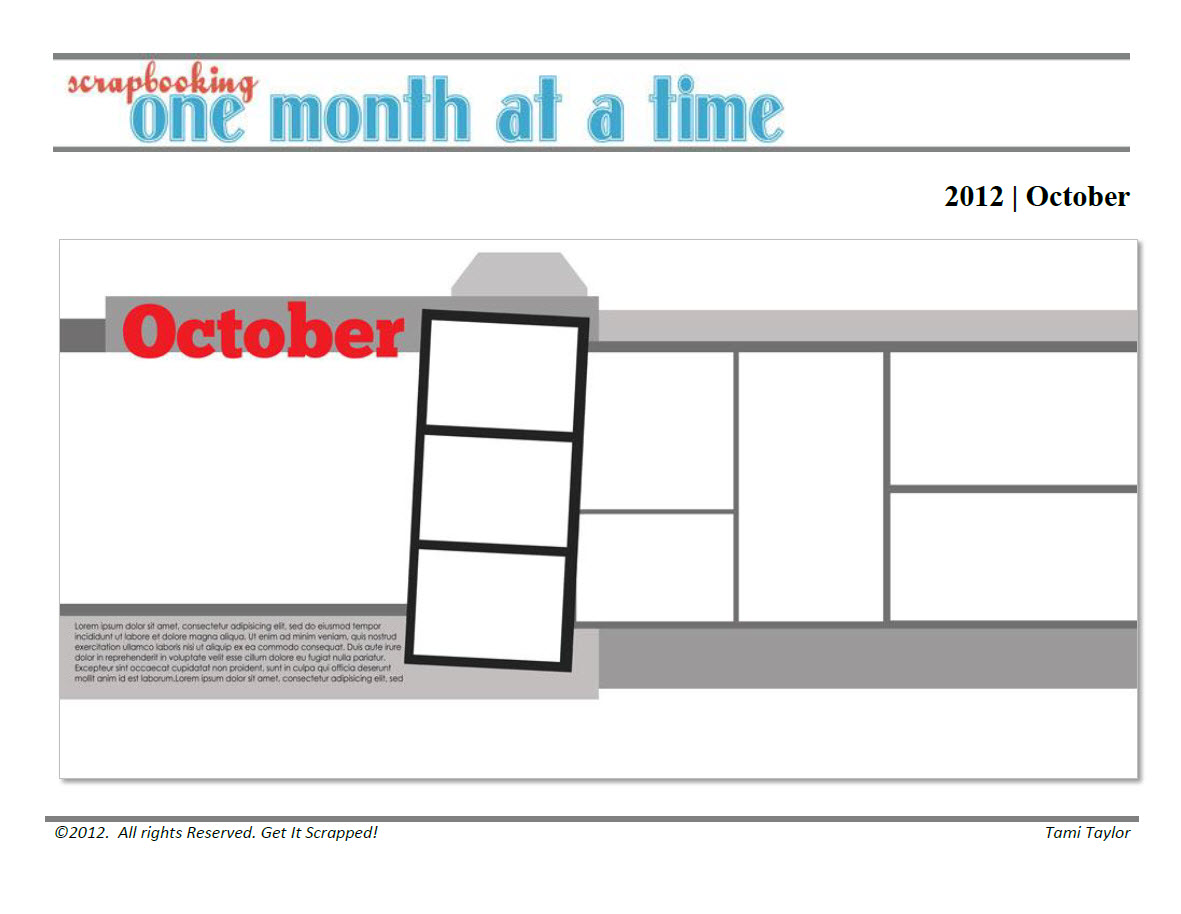 Click here to download the zipped psd file
Click here to download the pdf file
What are you going to do at the end of this year?  Have you thought of using these layouts as images for a calendar? There are a lot of great online printing companies you could use to convert your 2012 album into a great 2013 calendar!
Get Ready for Next Month
Here is the "By the numbers" sheet to help you keep track of the month: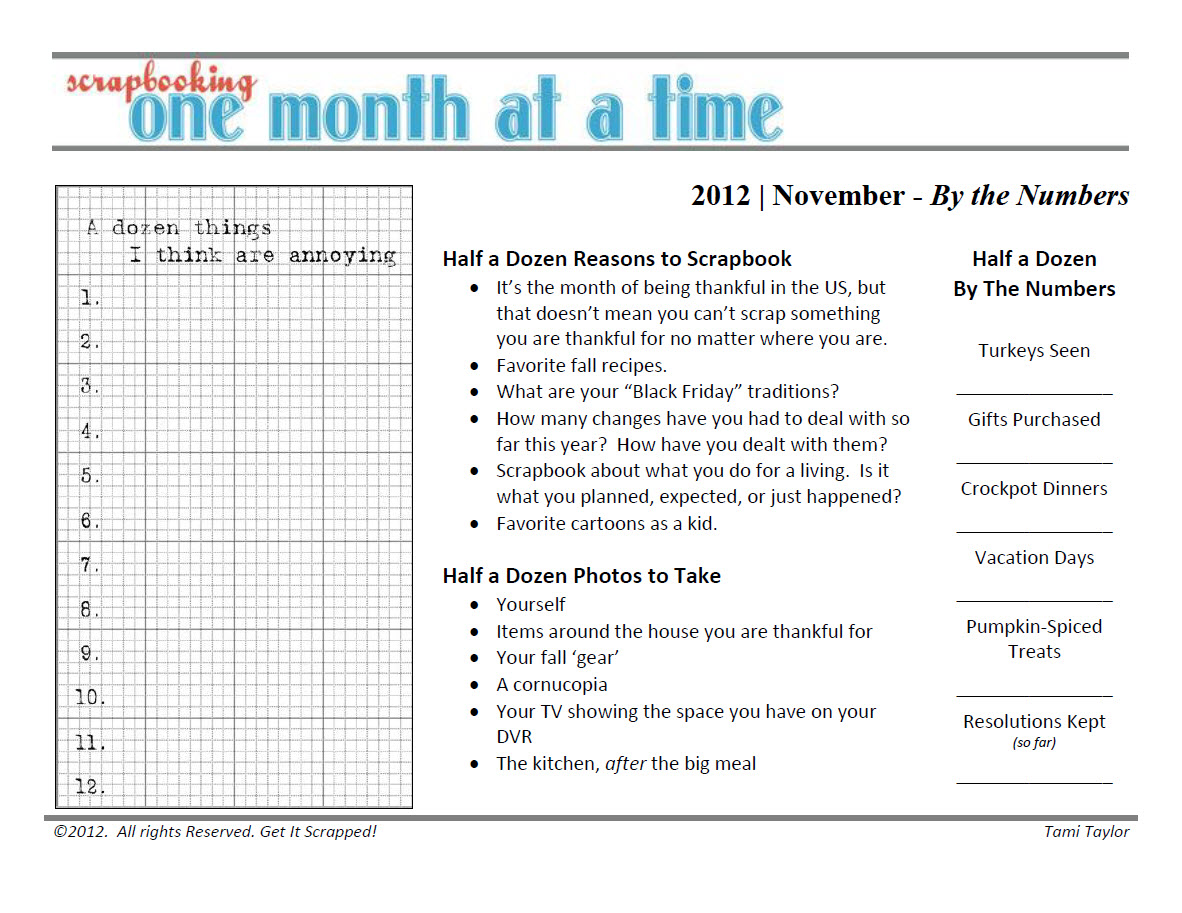 Click here to download the By the Numbers pdf.
Want just the "Dozen Things" list?  Click here.
[ttaylor]
[lovesketches]