by Debbie Hodge
Matchy-matchy is out in fashion this year, and clashing patterns are in. Eclectic looks made with a mashup of prints–think leopard with floral and stripes–have been filling the runways.
This is just one of the trends we've highlighted at Masterful Scrapbook Design this month, and the Get It Scrapped Creative Team was fired up to take a go at it on scrapbook pages. Check out their ideas and tips for rebelling and mixing patterns in unexpected ways yourself.
Make a "crazy quilt" with high-contrast stitching.
Michelle Houghton used 7 different patterned papers to create the "crazy quilt" effect on "Too Cold." Michelle says, "I pieced together the papers one at a time overlapping them slightly so you couldn't see the white cardstock beneath."
"To take the effect even further I added a blanket stitch on all the joints.  The photos for this layout work perfectly for two reasons: they contain a mish mosh of pattern themselves on the girl's towels, and they have a nice dark background with the grass that sets them off from the crazy base."
Layer a multi-block template over a collaged base.
Chris Asbury's page was inspired by a layout by Jenn Barrett. Chris says "I'm not used to mixing this many patterns so this was a challenge. I started with a collaged background paper and then placed a template on top of it. I filled the center block of the template with a photo and the surrounding blocks with a variety of patterned papers. I completed the page by embellishing with decorative brushes and elements."
Unify varied patterns with a common shape.
Jennifer Matott unified her many varied prints by cutting each in a circle and then presenting all of them against a solid base.
Adryane Driscoll unified her many prints with both shape and value. Each paper is bright and bold and each is digitally clipped to a butterfly shape. The exotic butterflies pop against her black-and-white photo.
Kiki Kougioumtzi found this to be a great opportunity to use scraps and unified them by trimming all into strips. Kiki says, "For the design I followed the pencils tower in the photos. To tame the chaos from the many different patterns, I kept equal distance alleys in between the various scrap pieces and the photos."
 Serve up a large dose of one print and small doses of many.
Stefanie Semple's approach to combining many patterned papers is to showcase one print and crop the other patterned paper pieces small. "Otherwise," says Stefanie, "it's jarring to me, and I find it overwhelming."
Use a coordinated line of papers.
Ashley Horton says, "Mixing patterns on a layout, can be a great way to add interest and energy to your page, but it can also be intimidating.  I used the Restoration collection from Crate Paper to incorporate 9 different patterns on my layout that I knew would work together while adding lots of visual interest.  To add in something unexpected, I used two strips of black-and-white polka dot washi tape and a pop of lime green, with the brads on the bicycle."
Unify with color and value.
Amanda Jones spent a while playing around with various pattern mixes for this page. She says, "I discovered quickly that there is a fine line between this idea working and not working! I discovered a couple of tips for achieving this look painlessly. I found that the best way to incorporate diverse patterns was to ensure that all of the papers had a similar colour intensity and tone. One way of doing this is to use a kit. If you have a well put together kit you will probably find that the hard work has been done for you. You'll find a mixture of contrasting patterns in tones which coordinate well. I used the August Main and Artisan kits from JBS Mercantile for this page. The kits had a nice blend of colours with a diverse range of large and small, graphic and organic patterns."
"After I created my basic grid background I decided I could mixed it up a bit more by punching starburst circles from each piece and flipping them to reveal the back-sides of the papers."
Katie Scott used papers from several lines by one manufacturer, uniting them with a coordinated color palette.
Define borders.
Christy Strickler says, "When I create a collage with mixed papers, I try to use colors with similar tones, and I am mindful of placing the papers to emphasize my photo. I outlined the patterned papers with black markers to add definition to each and create a separation between each print."
Repeat patterns.
Amy Kingsford  says, "As I looked at the images on the Get It Scrapped Pattern Mashup Pinterest board I found I really liked the wallpaper mashups. I made a 'wallpaper mash-up' as my page base by using a digital template. It allowed me to quickly clip papers to each block in a haphazard way. The five patterned papers all came from one kit and they are each repeated at least twice so there is a sense of cohesion.  This busy background was perfect for scrapbooking my youngest son–who is quite the busy little boy!"
Choose a stand-out color to guide the eye.
Debbie Hodge used a "print mashup" with strips of highly contrasting patterned papers on a busy chevron base to convey the feeling of home and tradition. She incorporated solid spots of blue to guide the eye through the busy page.
Are you feeling inspired to clash patterns on your own pages? We'd love to see links to print mashups you make.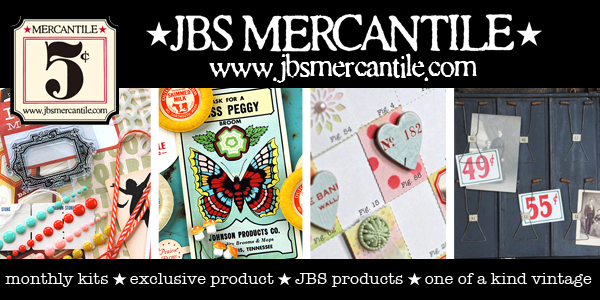 [patternedpaper]