by Tami Taylor
Each month, Tami Taylor gives you a sketch and shows you how she's scrapbooked the past month. She's also got  prompts for gathering memories in the upcoming month so that you can get your photos scrapbooked "one month at a time."
This month, I really wanted to share a sketch that was a little more trendy since that's what we discussed in September at Masterful Scrapbook Design.  Of course, given my love of shapes – I had to incorporate the hexagon trend on my sketch.  I hope you enjoy playing with all of those little fun spots and please share in the comments. I would love to see how you fill them.
Here's how my month looked: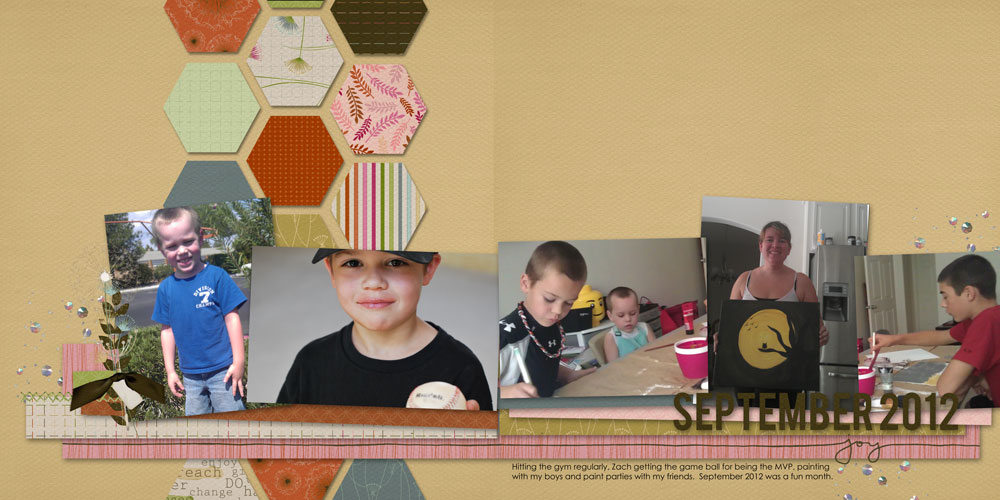 Are you ready to get this past month scrapbooked?  Here's the sketch and a few tips: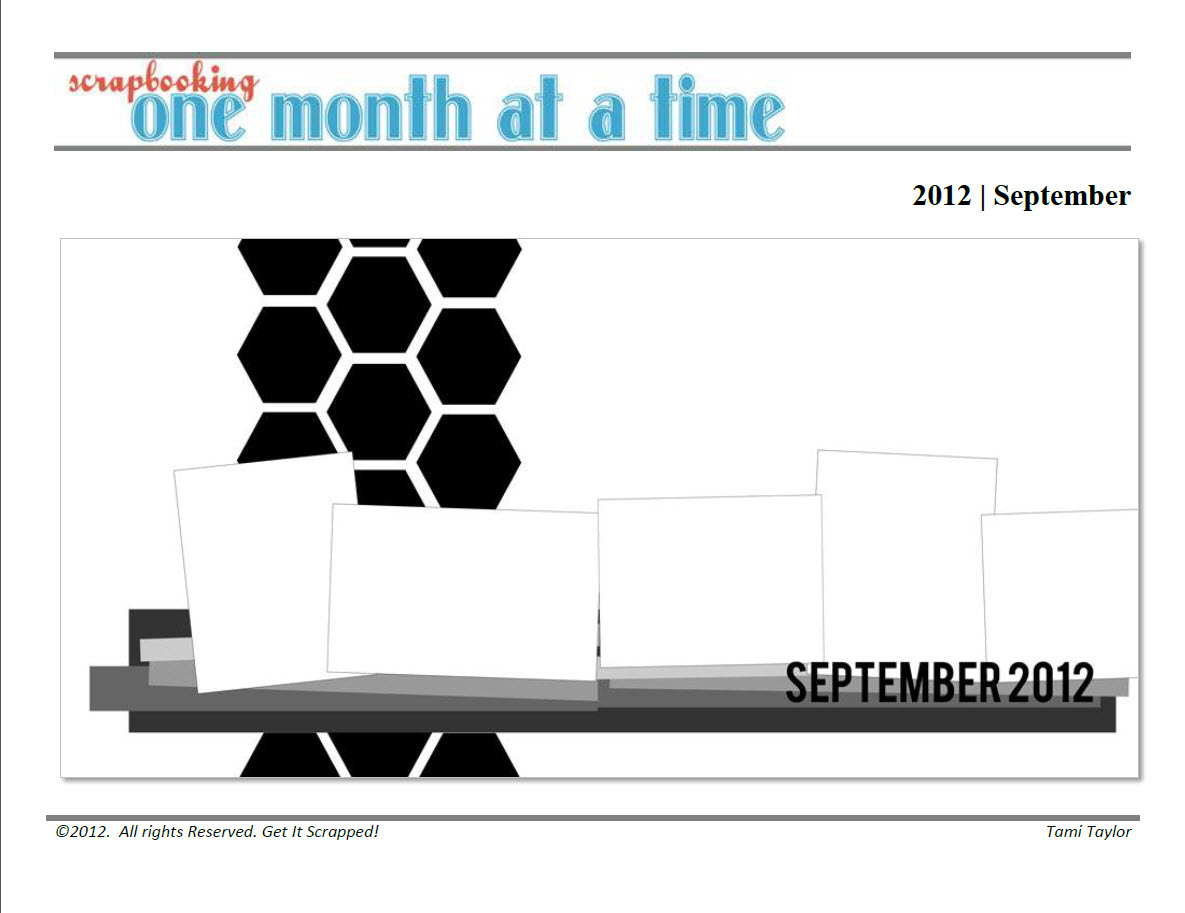 Click here to download the zipped psd file
Click here to download the pdf file
Get Ready for Next Month
Here's the "By the numbers" sheet to help you keep track of the month: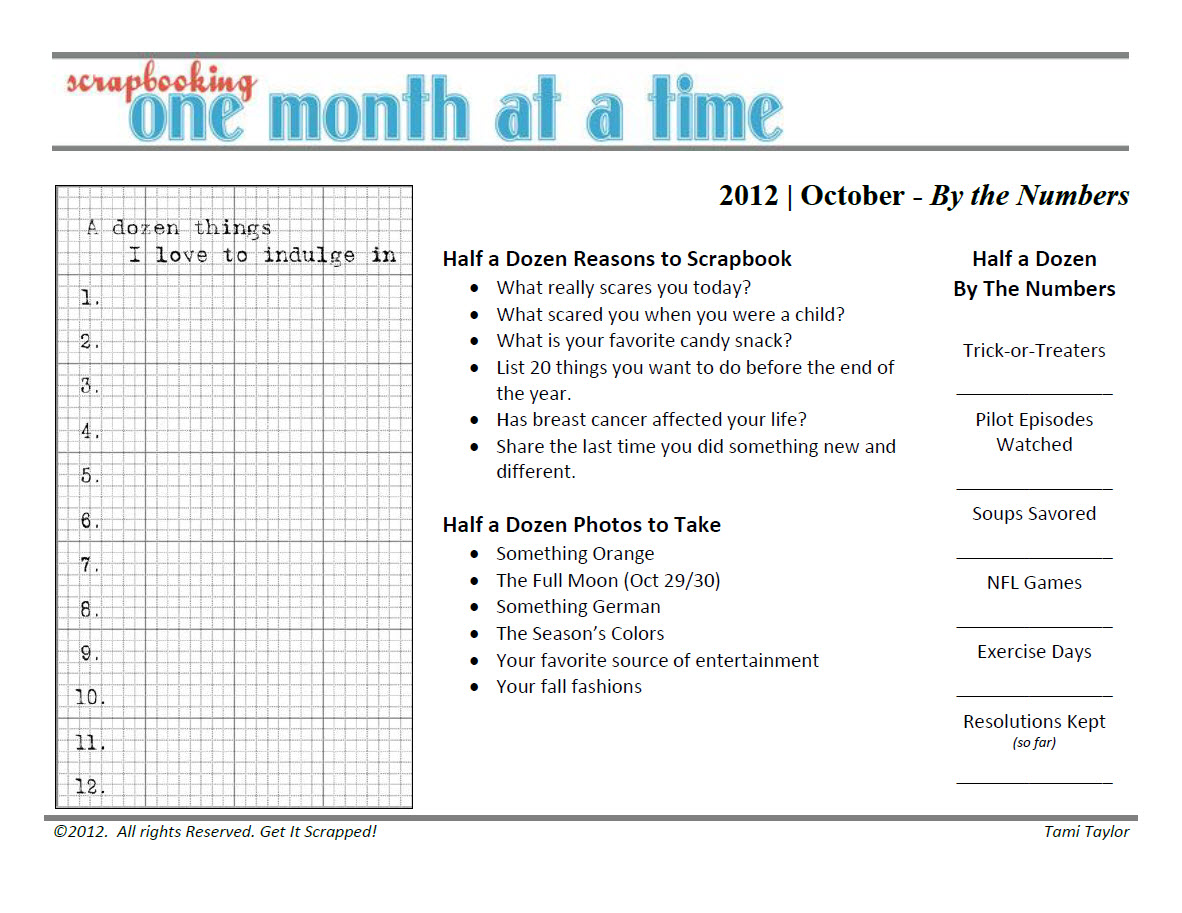 Click here to download the By the Numbers pdf.
Want just the "Dozen Things" list?  Click here.
[ttaylor]
[lovesketches]