by Tami Taylor
On the 1st Friday of each month, Tami Taylor gives you a sketch and shows you how she's scrapbooked the past month. She's also got  prompts for gathering memories in the upcoming month so that you can get your photos scrapbooked "one month at a time."
Just a quick note to say I hope you're still scrapbooking your year One Month at a Time.  I've really enjoyed this summer and they are some of my favorite layouts.  This one is no exception.  I particularly love this sketch because of the quadrants, it makes it easy to scrapbook and extremely easy to adjust this sketch to what I need.
Here's how my month looked: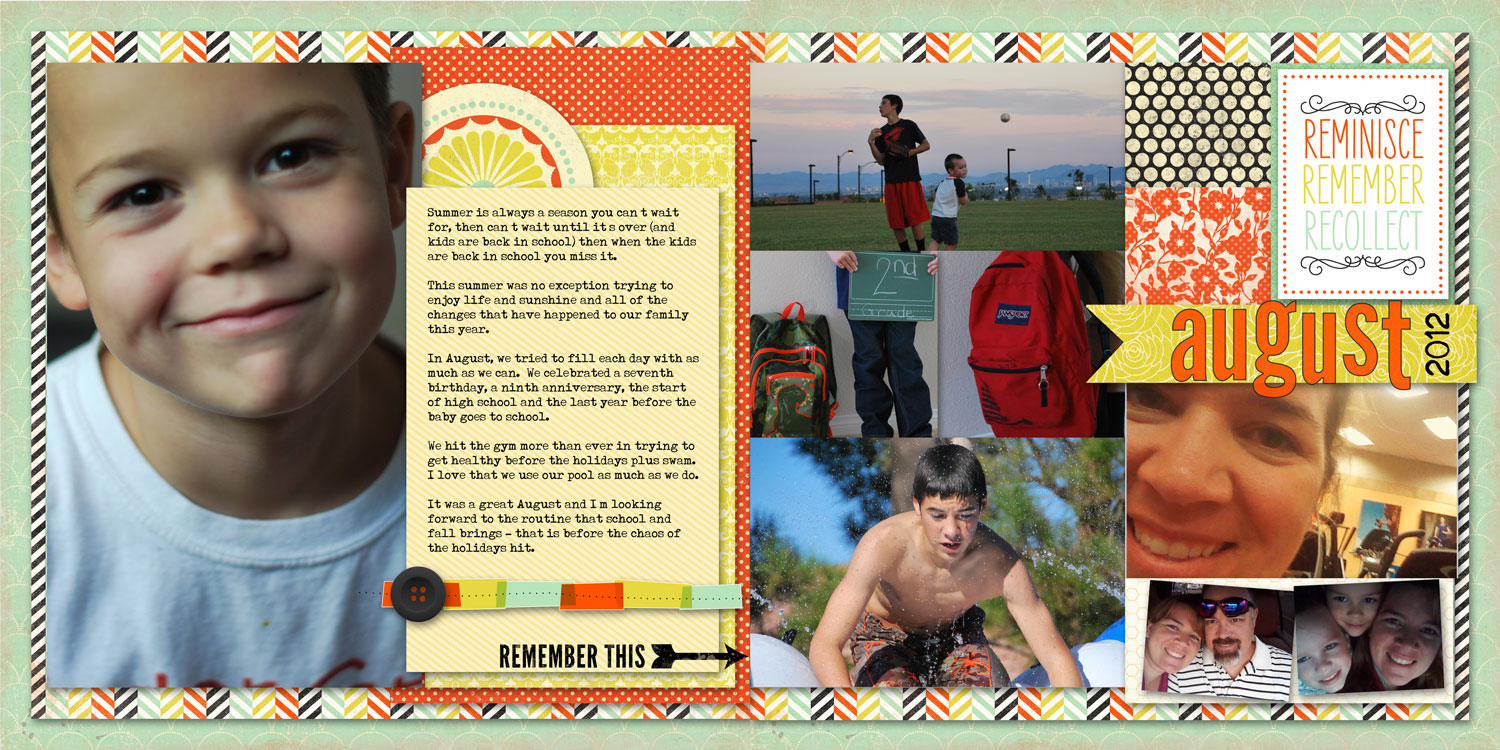 Are you ready to get this past month scrapbooked?  Here's the sketch and a few tips: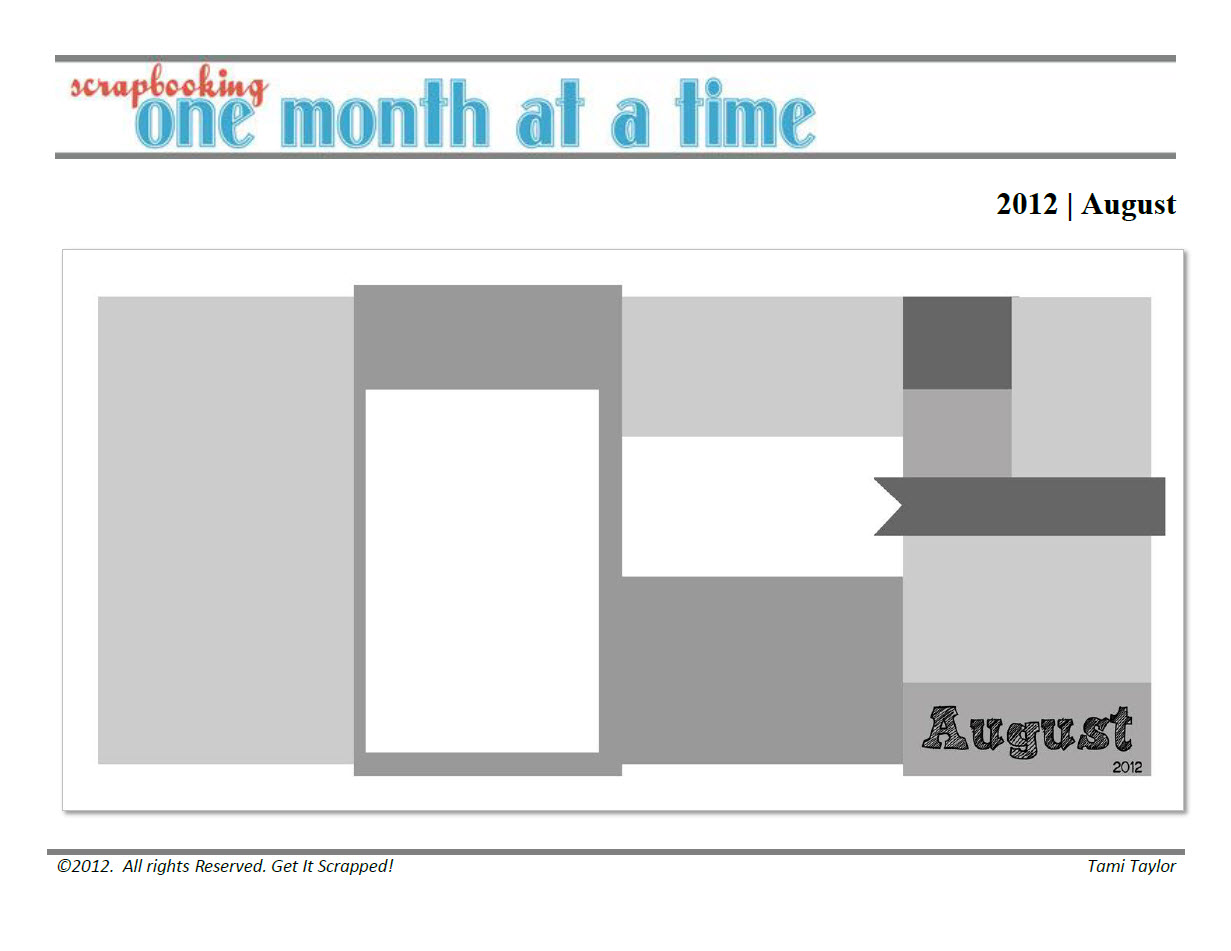 Click here to download the zipped psd file
Click here to download the pdf file
When you are working with sketches remember, you do not have to follow them detail for detail.  Have you seen my article 4 Tips for Using Scrapbook Page Sketches?

Get Ready for Next Month
Here the "By the numbers" sheet to help you keep track of the month: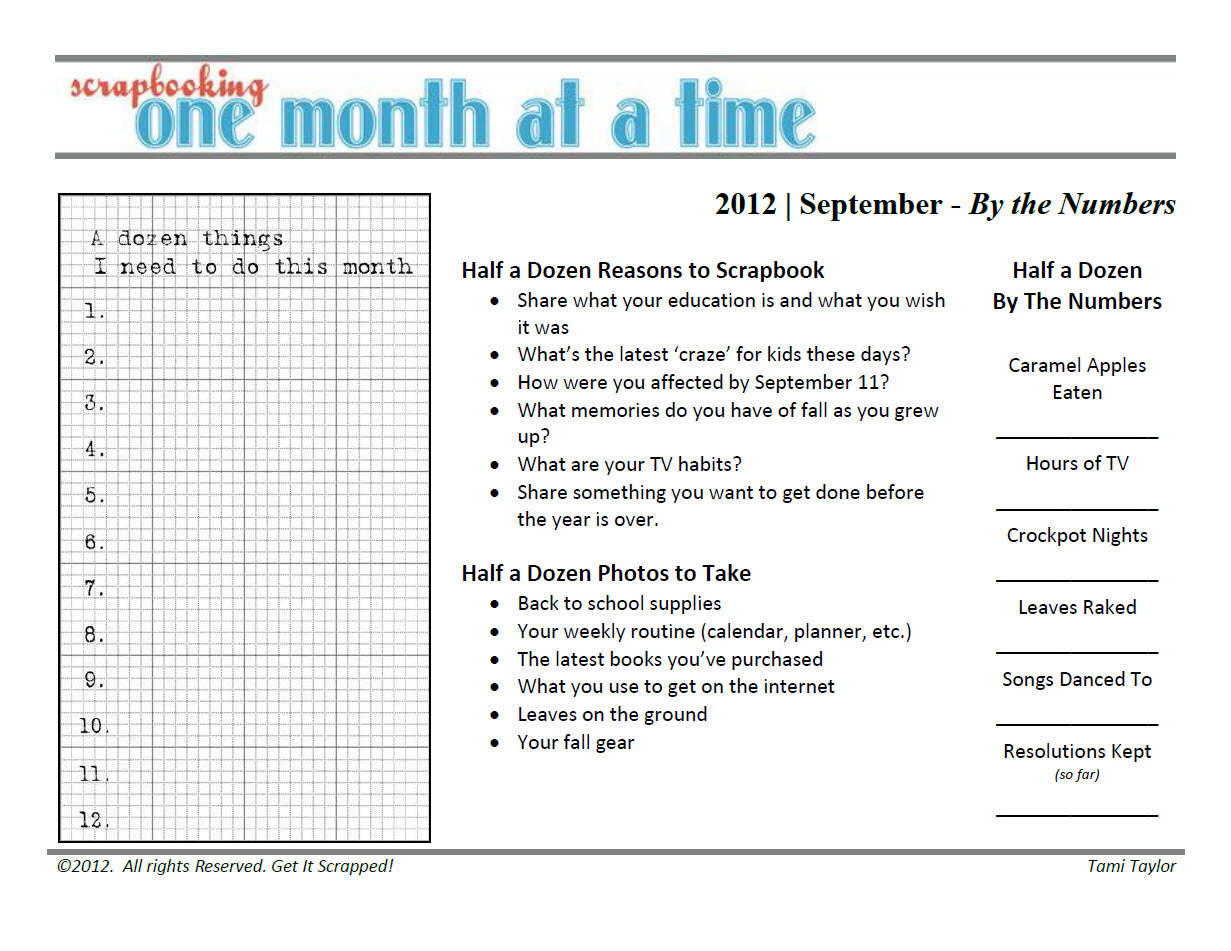 Click here to download the By the Numbers pdf.
Want just the "Dozen Things" list?  Click here.
[ttaylor]
[lovesketches]