by Tami Taylor
On the 1st Friday of each month, Tami Taylor gives you a sketch and shows you how she's scrapbooked the past month. She's also got  prompts for gathering memories in the upcoming month so that you can get your photos scrapbooked "one month at a time."
Welcome back for another installment of scrapbooking one month at a time. I hope you're keeping up and, more importantly, loving what you're doing.  If you post your layouts anywhere online I'd love if you shared links in the comments.  I love seeing all of the different takes on the sketches.
Here's how my month looked:
Are you ready to get this past month scrapbooked?  Here's the sketch and a few tips: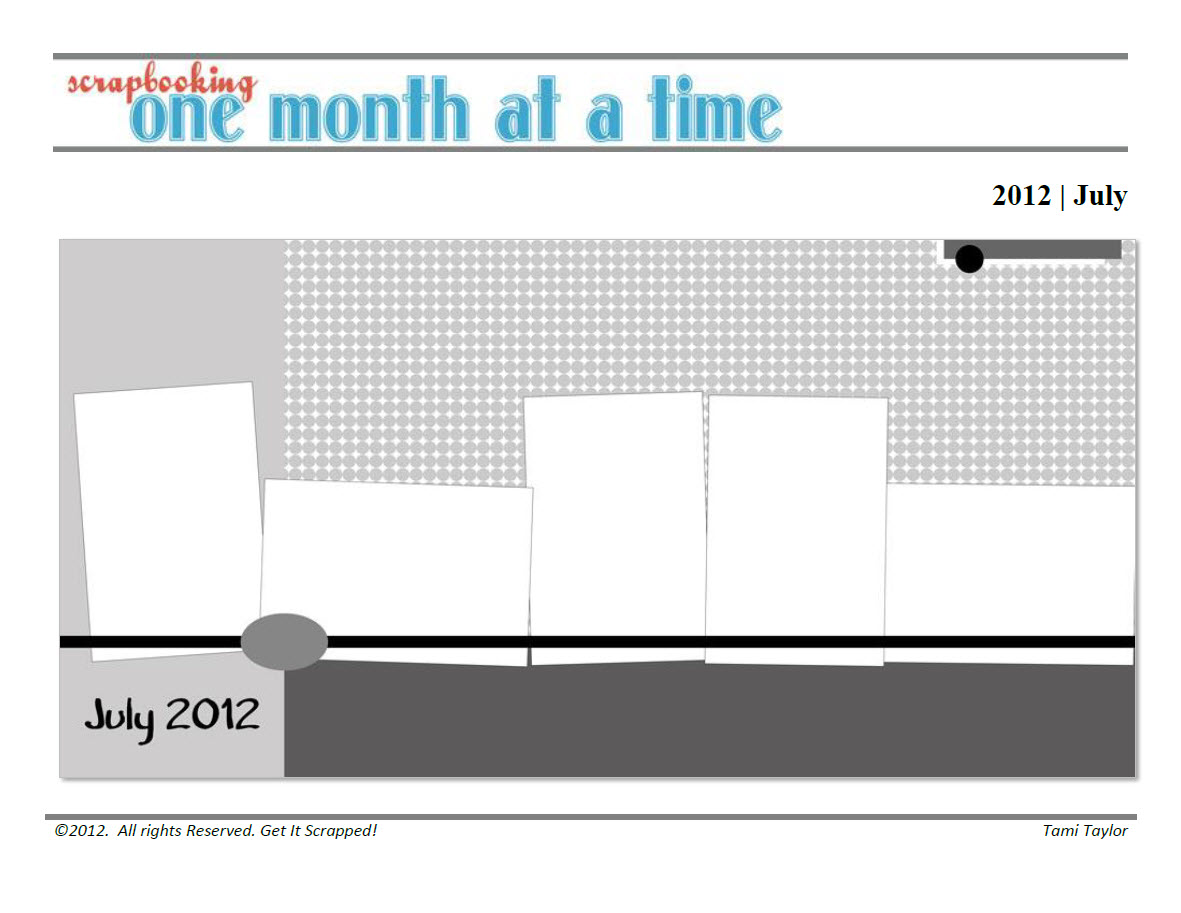 Click here to download the zipped psd file
Click here to download the pdf file
 This month I'll be honest I was lacking mojo just like last month.  Summer seems to do that to me, I'm anxiously awaiting the August installment of Masterful Scrapbook Design that will cover the topic of Inspiration.  I love finding inspiration and for some reason I'm just having a road block on applying it.  Can't wait to see how the designers use theirs.
Get Ready for Next Month
Here is the "By the numbers" sheet to help you keep track of the month: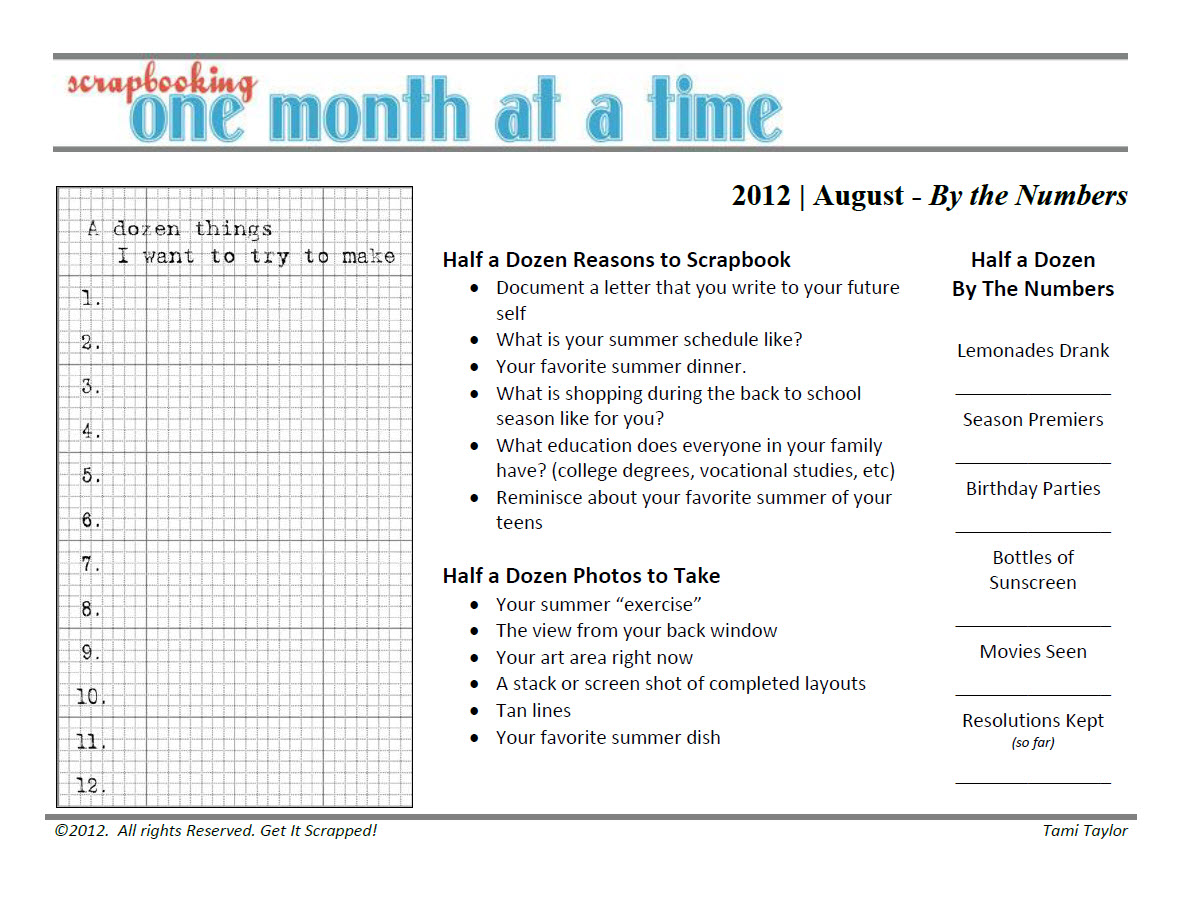 Click here to download the By the Numbers pdf.
Want just the "Dozen Things" list?  Click here.
[ttaylor]
[lovesketches]