by Tami Taylor
On the 1st Friday of each month, Tami Taylor gives you a sketch and shows you how she's scrapbooked the past month. She's also got  prompts for gathering memories in the upcoming month so that you can get your photos scrapbooked "one month at a time."
Aaah, it's officially summer here in the northern hemisphere.  This summer I intend to spend every moment living.  I've already attended crops, conventions, retreats, parties, bbq's, cook-offs and flat out just exhausted myself trying to squeeze every moment out of this summer.  I hope you're enjoying your season whether it's summer or winter to the fullest.
Here's how my month looked:
Are you ready to get this past month scrapbooked?  Here's the sketch and a few tips: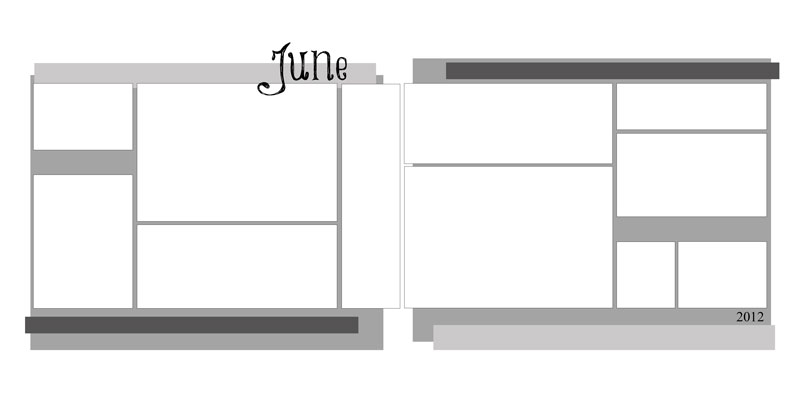 Click here to download the zipped psd file
Click here to download the pdf file
This month I needed some inspiration for the monthly sketch.  I found this layout by Debbie Hodge and (with permission of course) I used it as a base for the sketch.  When you're in a design rut, it's easy to get some help.  You can:
Get Ready for Next Month
Here is the "By the numbers" sheet to help you keep track of the month: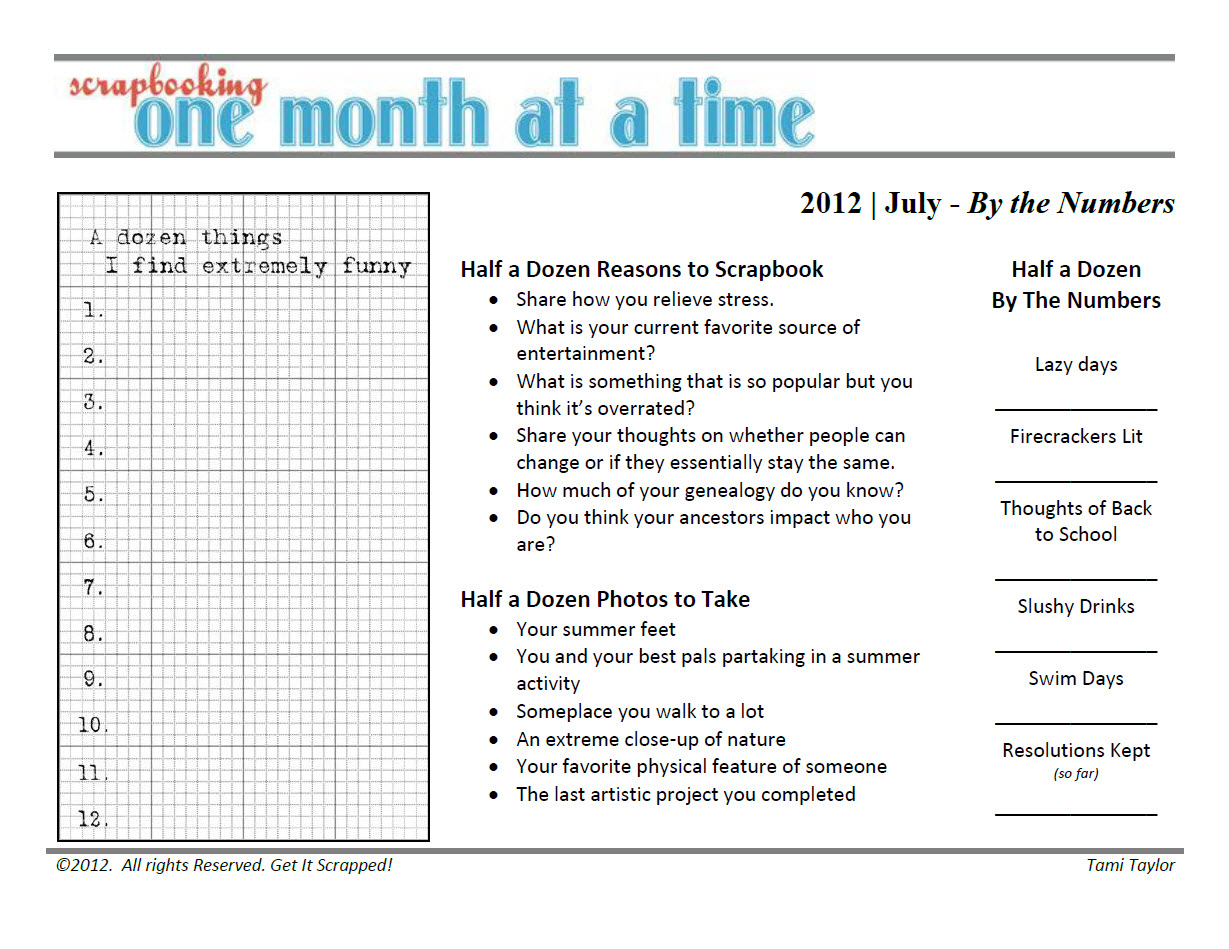 Click here to download the By the Numbers pdf.
Want just the "Dozen Things" list?  Click here.
[ttaylor]
[lovesketches]