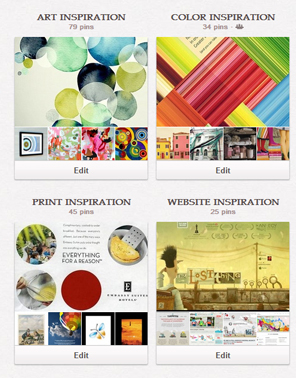 Have you seen our Pinterest boards? Click here now to see and follow all. (Many of you are following Debbie's boards, but the real action is at the Get It Scrapped boards, so click and follow to be sure you're getting the right feed.)
We are working to make these boards a valuable resource for scrapbookers, journalers, and crafters by tracking down high-quality images from all over the web and organizing them into meaningful and easy-to-use categories for you.
Right now we've got:
Inspiration for specific parts of the scrapbook page: layout, embellishment, titlework
Inspiration from multiple sources: art, architecture, packaging, web, print, color (and look for fashion and entertainment soon).
Scrapbook pages in easy-to-reference categories: easy, by color, by number of photos on the page.
Motif boards: We incorporate current motifs in the real world alongside pages using them. Check out bursts, bunting, hexagons, stenciling and much, much more.
Resources: sketches, fonts, free tutorials, free printables.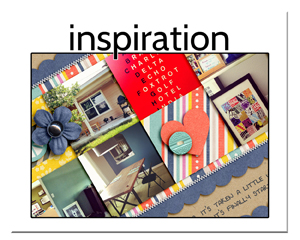 Using inspiration to create scrapbook pages is an efficient way to get more pages made and it's the best tool around for finding and refining your design style. At MSD this month:
Understand 10 sources of inspiration

for scrapbook pages and use 80+ links to websites and curated boards to find the best inspiration for your pages.

Identify the design elements of your inspiration pieces

and use those color, texture, pattern, shape, line, space, and value approaches on your own projects.

Apply inspiration

to composition, photos, titlework, journaling, subject, motif, and technique.
Guest teachers Summer Fullerton, Betsy Sammarco, Dina Wakley, Erin Clayton and Lynnette Penacho break down their creative process so you can immediately start applying proven approaches to your own pages. Click here and prepare to start USING all that inspiration you've been stacking up.