by Tami Taylor
On the 1st Friday of each month, Tami Taylor gives you a sketch and shows you how she's scrapbooked the past month. She's also got  prompts for gathering memories in the upcoming month so that you can get your photos scrapbooked "one month at a time."
This month was a roller coaster ride of emotions.  The highlight was an unexpected moment.  At the last minute I decided to go to my husband's baseball game. It was so much fun seeing him out there playing well and enjoying the camaraderie of his team (my husband is by nature not social).  It was even more fun that he got the most amazing hit of the game and was just shy of hitting the ball out of the park by about 15 ft – and I captured the swing on film!
With a roller coaster there are both ups and downs, and my month did include upsetting events. When I'm ready to scrapbook about them, I'll use this article for inspiration on approaching them: 20 Lessons on Scrapbook Page Journaling
I really love making one-month-at-a-time pages because it makes me take a moment at the end of the month to look back and think about what the month was like.
For this month I used a page from Emily Pitts to inspire my sketch.  You can find the original page, "Work It Baby," at EasyScrapbookPages.com.
Here's how my month looked: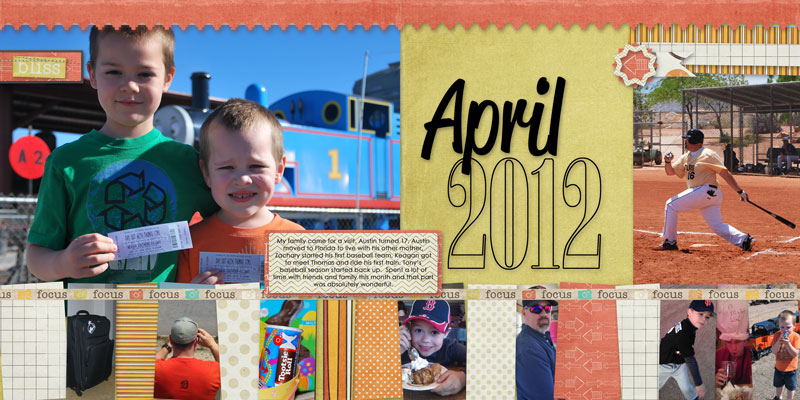 Are you ready to get this past month scrapbooked?  Here's the sketch and a few tips: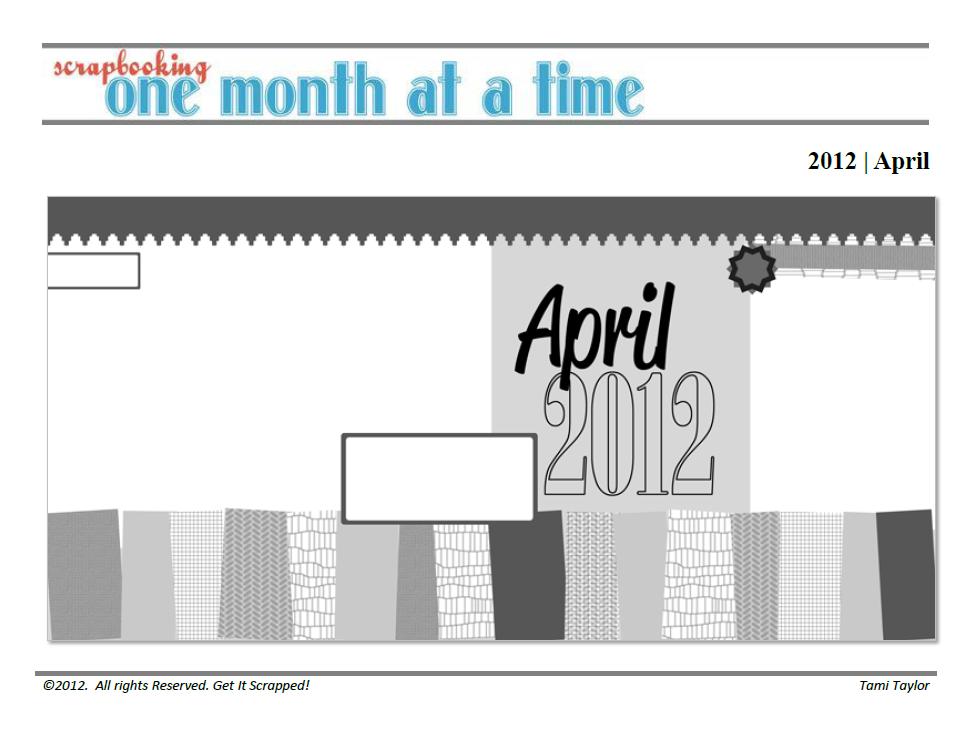 Click here to download the zipped psd file
Click here to download the pdf file
Get Ready for Next Month
Here the "By the numbers" sheet to help you keep track of the month: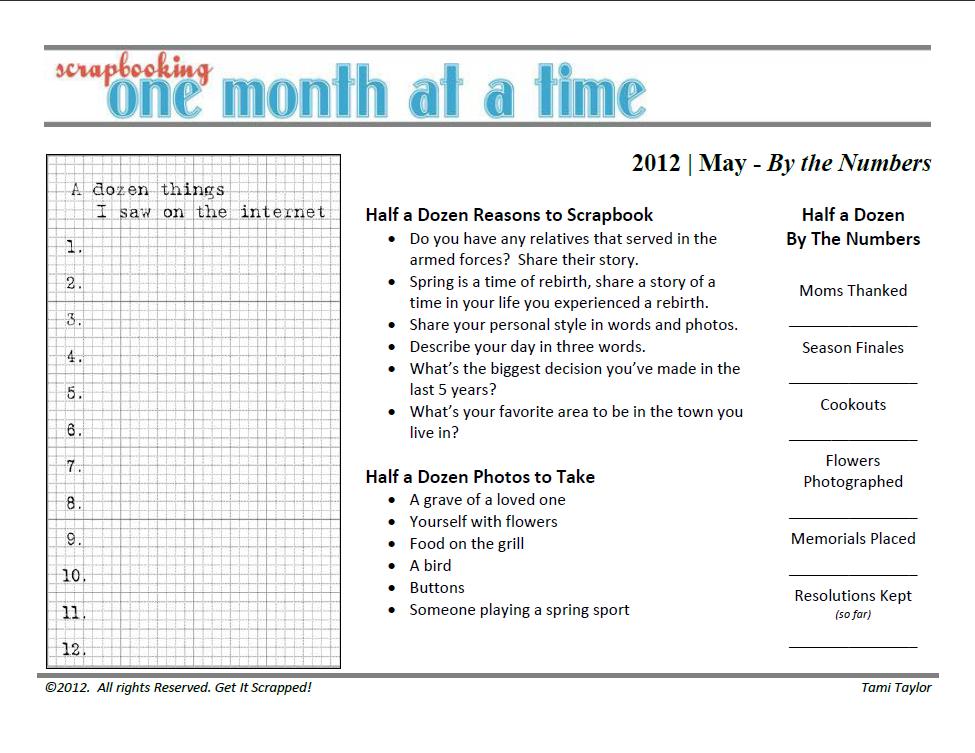 Click here to download the By the Numbers pdf.
Want just the "Dozen Things" list?  Click here.
[ttaylor]
[lovesketches]