by Tami Taylor
It finally started feeling like winter here in Vegas, and then it started feeling like too much winter!
Even after living here for six years, I am surprised at how cold it gets.  I know it's not as cold as most places, and it's not unexpectedly snowy like the recent Washington weather my friend Ami endured, but 40 degree winters after 120 degree summers is cold.
Then, we were surprised with a great weather day on Martin Luther King's birthday; it hit the mid-sixties and was as sunny as the day was long.  Add in the free entry to all National Parks and it was a win-win!  I took the boys and their new Nikons on a photo walk to Red Rock Canyon and tried to teach them a little about photography.  It was wonderful to get outdoors and I loved that we all had a common goal: get some great photos.
Here's how my month looked: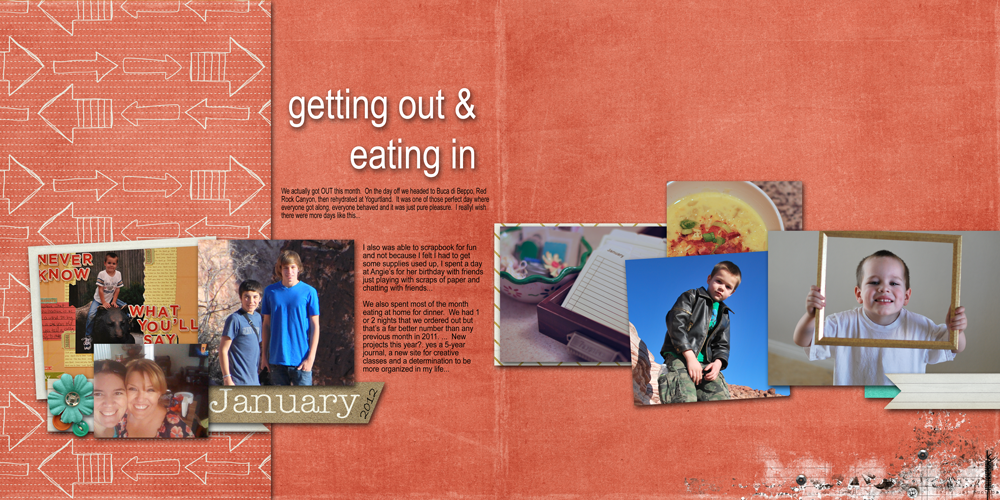 Are you ready to get this past month scrapbooked?  Here's the sketch: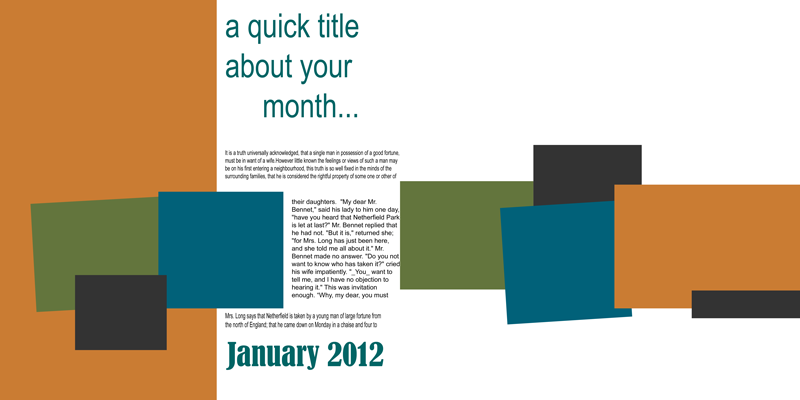 Click here to download the zipped psd file
Click here to download the pdf file
Get Ready for Next Month
Here the "By the numbers" sheet to help you keep track of the month: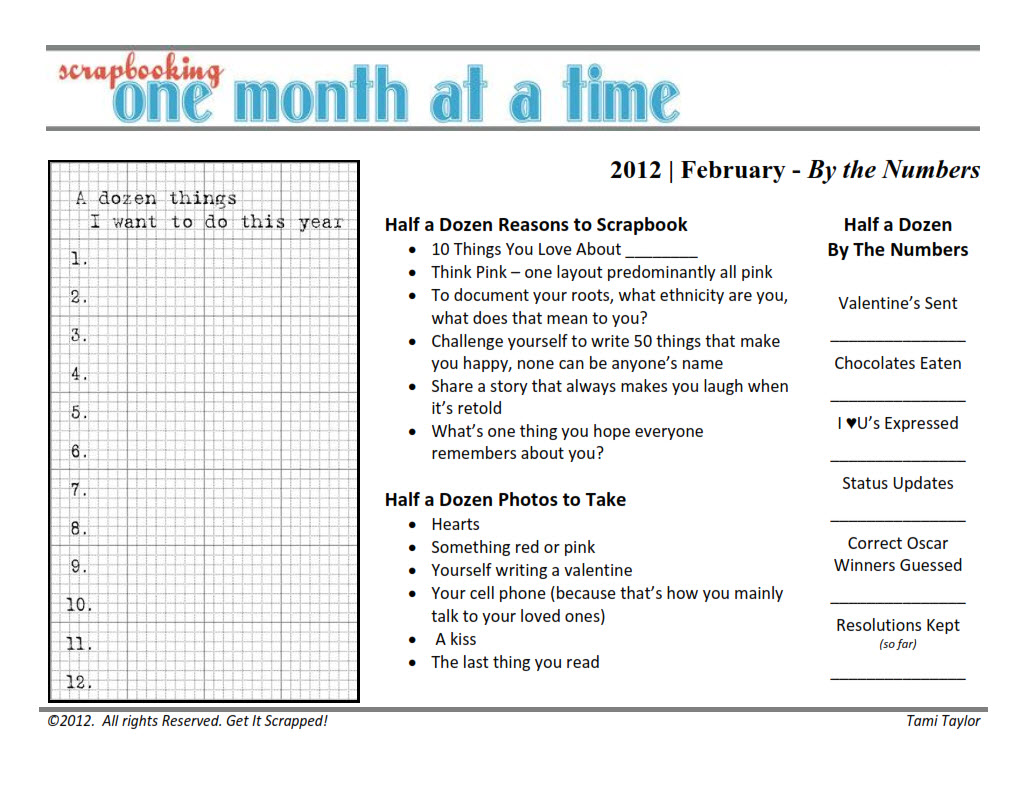 Click here to download the By the Numbers pdf.
Want just the "Dozen Things" list?  Click here.
[ttaylor]
[lovesketches]