by Tami Taylor
I'm not sure why, but it always surprises me when a year ends.  It feels quick and abrupt, even with 365 days notice.  But, alas, here it is, and in a moment it will be 2012 – a Leap Year, an Election Year (US), an international Year of Cooperatives – as declared by the United Nations… oh and the apocalypse.   Obviously I don't believe in the last one.  But it is an interesting why to live the year, kind of puts a live-out-loud-make-every-moment-count spin on life.  Hmm, now that I'm thinking on it – it will make a great theme for the upcoming One Month at a Time series…
For now, let's finish what we started.  This final month of the year brought about quite a bit of chaos here at the Taylor house.  There is nothing more dreadful to a mom of four active boys than "Winter Break"– the time when teachers get so tired of dealing with kids and holiday excitement, they opt to leave us mothers to our own resources.  Fine – I may be exaggerating a little, but, wow, my kids have been drinking from the crazy fountain lately.
Here's our December: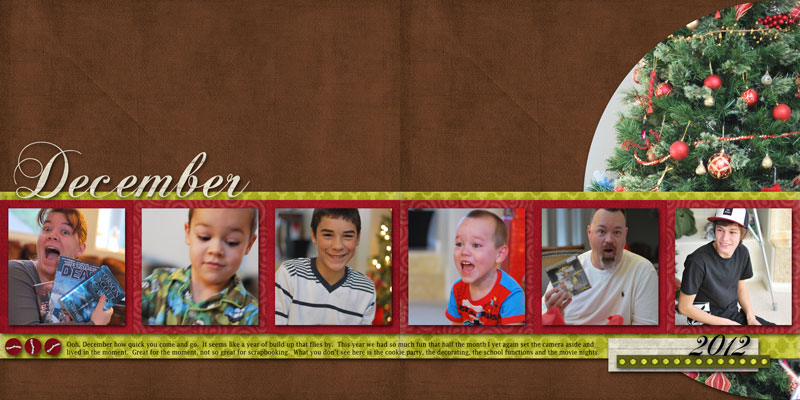 Ready to finish up 2011?  Here are the final sketch files: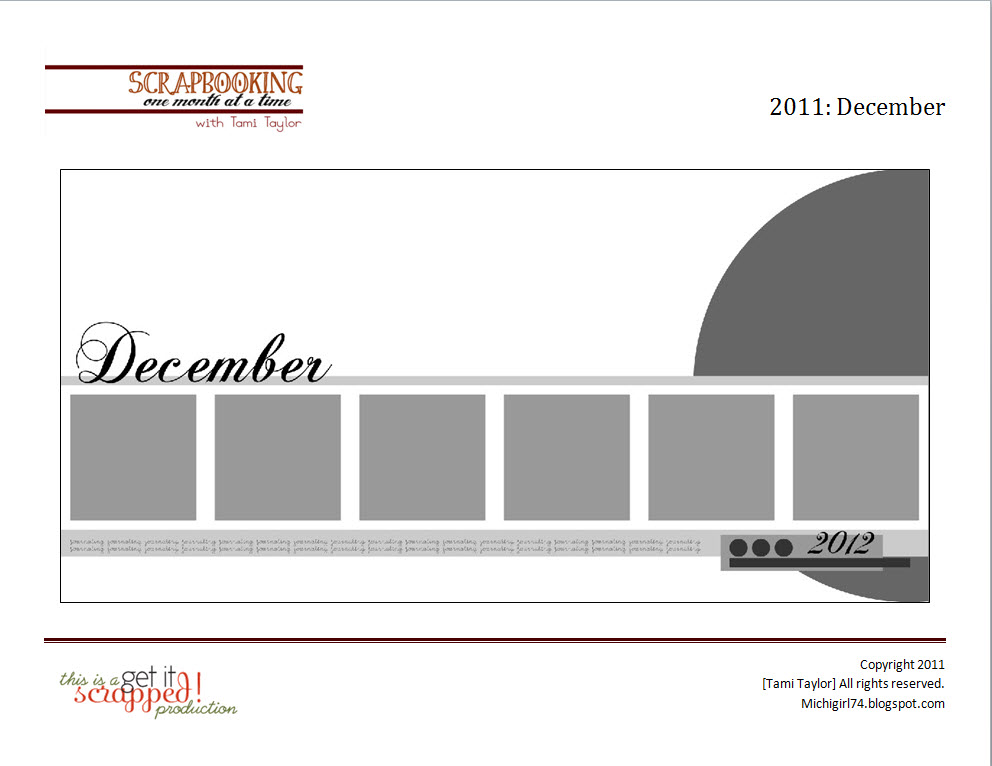 Click here for the pdf version of the sketch.
Click here to download the zipped psd file.
Stay tuned, in a few days I will be back with a new year of One Month at a Time.  In 2012, it will be all about lists and scrapbooking our lives, one month at a time!
[ttaylor]
[lovesketches]