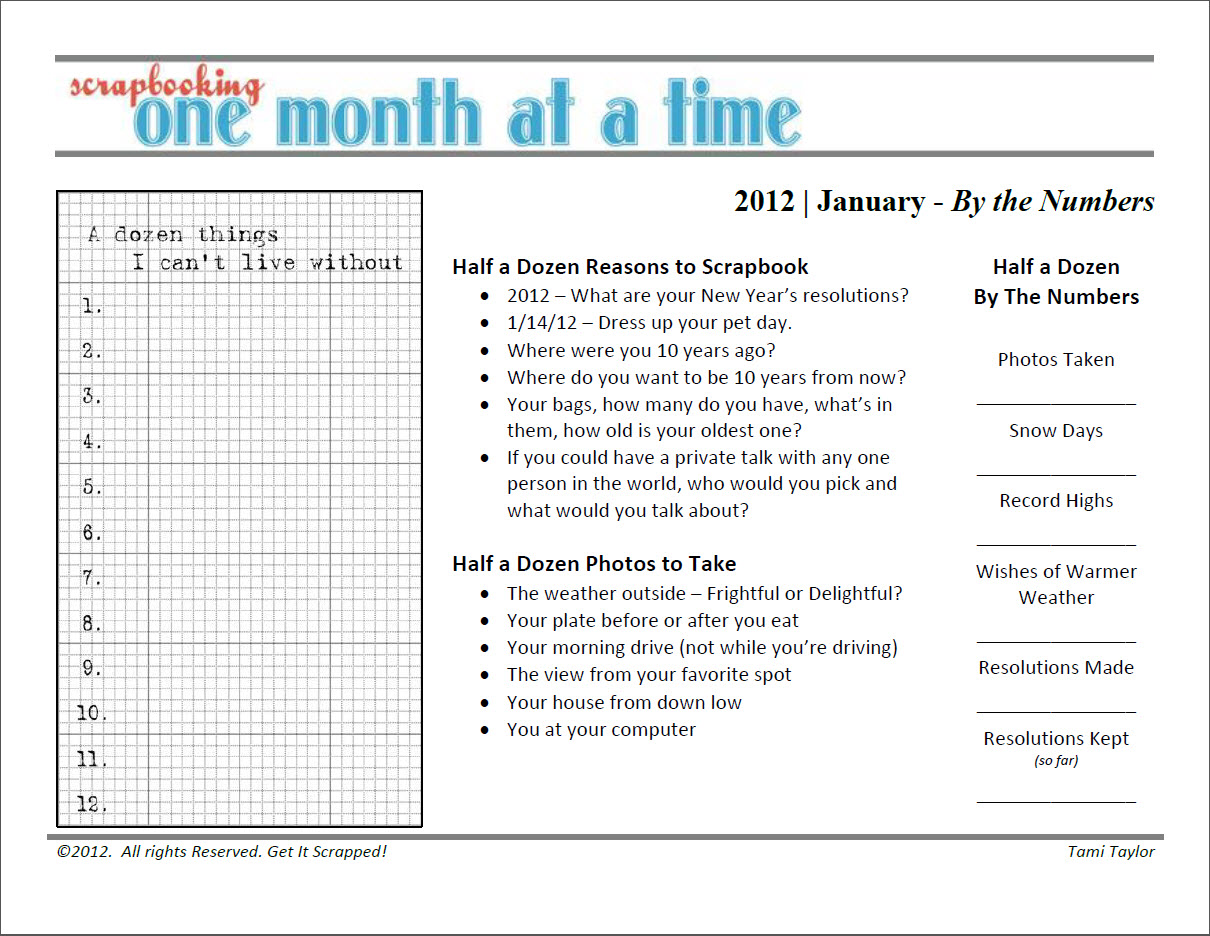 by Tami Taylor
Welcome to a third year of scrapbooking your photos "One Month at a Time" at Get It Scrapped. I'm excited to put a new twist on this project in 2012.
The first year our "by the numbers" sheet focused on holidays and happenings for that month.
Last year we used the names and symbols of the months to trigger stories to share.
This year, we are going to focus on our life through lists, a dozen things to scrapbook or photograph and of course keeping track of our lives By the Numbers. "One Month at a Time" will be posted on the first Friday of the month this year.
Every month in 2012:
– Download a sketch and/or layered template for scrapbooking your month's activities – Download a "By the Numbers" pdf file that includes:
prompts to help keep your creative juices flowing until the next month's post
a spot to jot down fun stats from the month, and
a fun list of a dozen things you can use to inspire a layout all its own
– See how I completed my one month layout, plus add a link to yours in the comment section so you can inspire others!
By the Numbers – January 2012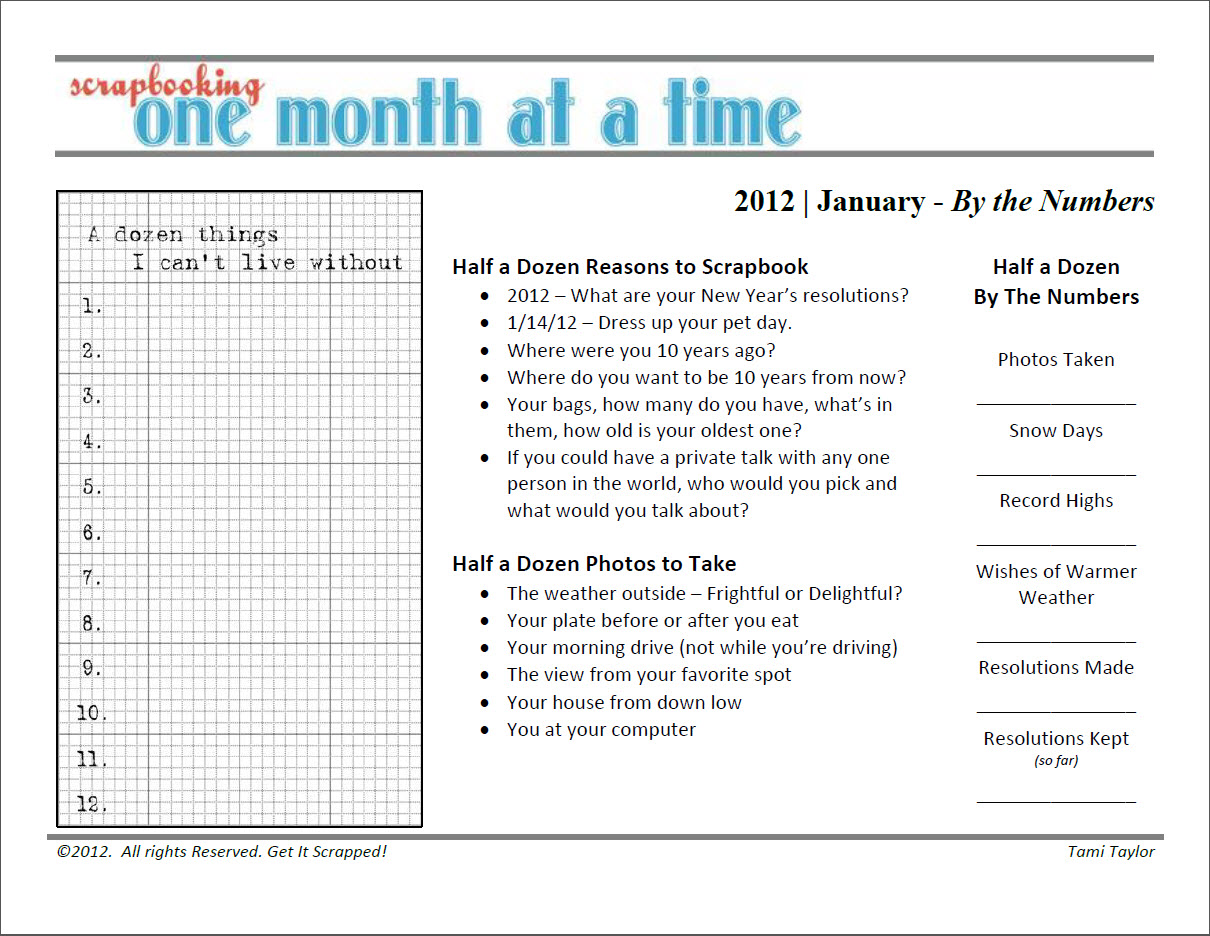 Click here to open "By the Numbers" pdf.
Click here to download just the "Dozen Things" list.
(On the next screen right click the image and choose "Save As")
2012 Title Page Sketch/Template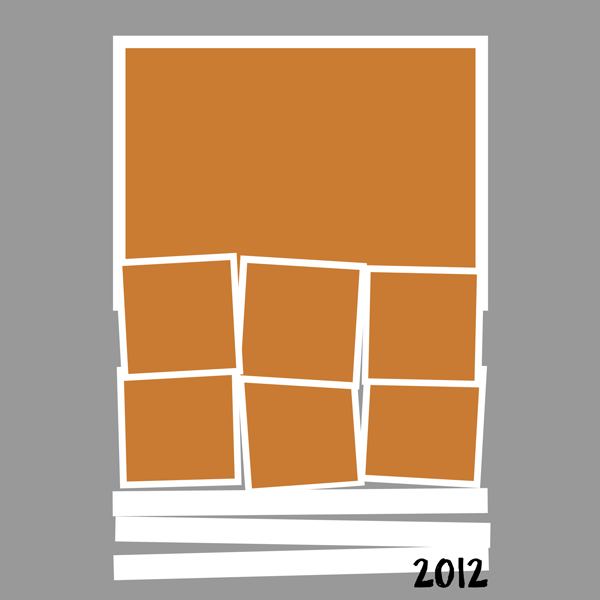 Click here to download layered template in (zipped psd).
Make a cover page
I'm starting my 2012 series with a mission statement of sorts. I added photos to support these 2012 goals.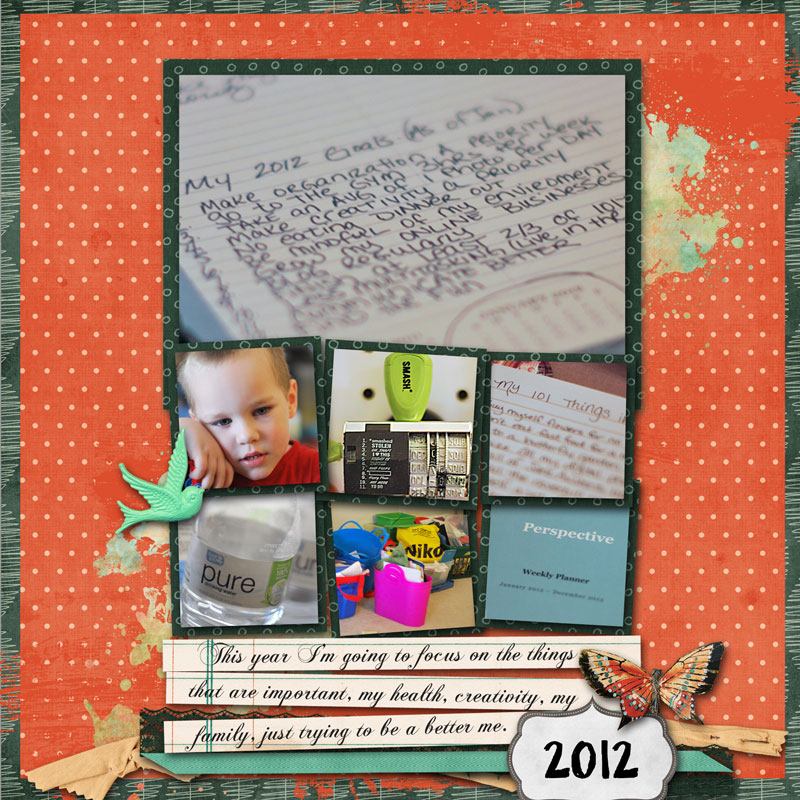 [ttaylor]
[lovesketches]