by Tami Taylor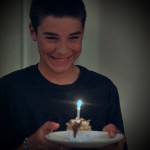 November has always been one of my favorite months.  I love that it tends to be more about togetherness, the giddy excitement of the pending holidays, and new beginnings with a new year around the corner.
I really appreciate my fellow foodies 'friending' me on pinterest.  I found some yummy recipes and used a few for my Thanksgiving feast.  I also found a great recipe for Almond Joy cupcakes that my now 14-year-old excitedly offered to let me "experiment" making for his birthday party.  His party was a small affair which meant the cupcake-to-boy ratio was one to please any teen.
I am sorry I didn't follow along with 30days of Thanks last month.  We had many trials and tribulations handed to me in November, but at the end of it, all I can say is there are some amazing people in my life, and I am truly one of the luckiest scrapbookers out there.  I will never run out of people to brag about in my scrapbook!
This month is a photo a day tradition I'd like to keep going.  Each December I love taking a picture a day, and last year I took Katrina Kennedy's Capture Your Holidays class.  Now I use this month as practice up to the big day. What's more, I wind up with some pretty darn cool photos to post on my blog, add to my December Daily album, and, finally, use for months to come in scrapbooks.  If you want to take a look  at how I did last year, click here.  (The journaling is from another site called reverb11 where you reflect on the previous year.  Unfortunately, it is no longer going on if anyone knows of a similar site please share!)
Just like last month I like to create a template to plop my photos in and have a bigger presentation.  Here's what I'll use this month: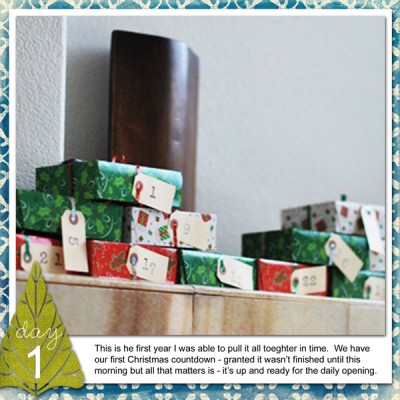 Please note I used the same kit as in my November 2011.  This is not included in the psd file.
And, now, let's get caught up on our One Month.  Here's how my November looked:
Click here for the zipped PSD file.
Click here for a pdf version of this sketch.
Click here for a pdf version of this sheet.
Don't forget to keep track of December, it makes it easier on you to journal at the end of the month.
Just want the faves card?
[ttaylor]
[lovesketches]