Taking photos can transform the way you see the world, spurring you to notice little details that might otherwise go unnoticed. Creating art from those photos is a way to express the feelings these photos evoke – and to communicate those feelings to others.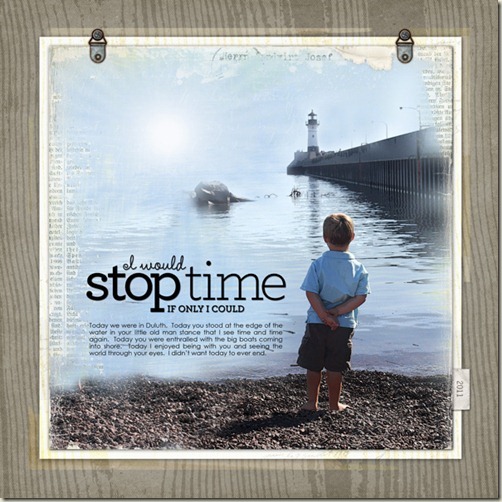 All designs in this article are by Jana Morton and use supplies from DesignerDigitals.com.
Check out Jana's gallery for details.
I discovered this in my quest to figure out how to scrapbook certain photos—photos that that I was hesitant to scrapbook because I loved them so much, I was worried about whether I could make a page that captured their essence, a page that was original and evocative enough to convey what I was feeling.
Using Photoshop, I found my way to scrapbooking the photos that deeply move me. Here are 3 ways for approaching the process of making digital art from a photo.
Highlight a moment
Some of my favorite pages take ordinary moments and make them extraordinary in their rendering. "One Person" and "Stop Time" are examples of this kind of page.
Try this:
Give a single photo center stage.
Create a background scene using digital papers, brushwork and blending.
Use blending to give the piece a "softer" feel – and thus emphasize the photo even more.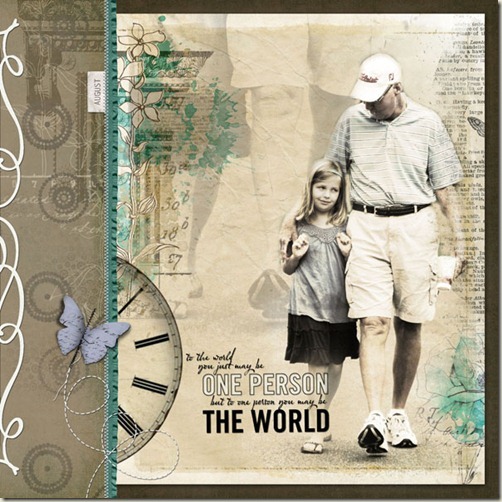 Combine photos in one seamless image
Bringing photos together in this manner can allow you to really capture the emotion of the photos themselves. What's more, the photos combined this way tell a more complete story of a particular moment. "Write It" and "Cousins" are examples of this approach.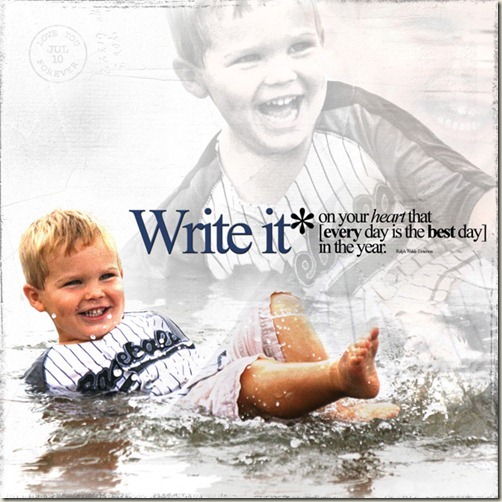 Make wall art
I originally used my photos on scrapbook pages or in simple frames around the house. As my proficiency with digital techniques has evolved, I've begun creating digital art that can be found in my home as well as the homes of my loved ones. As I looked at pieces of art on the walls of doctor's office, the bank, the school, I realized my preference was to create art for my home from photos of the people and places I love. These are my absolute favorite types of gifts to give.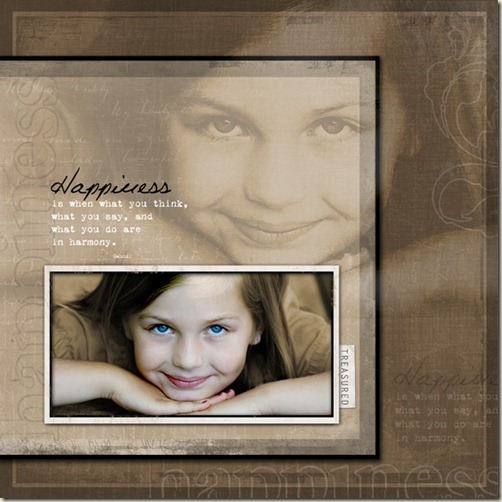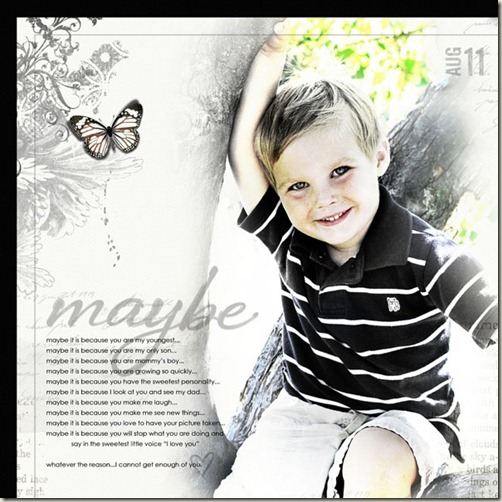 Yes these are scrapbook pages, but they are also digital art. Blending and digital backgrounds let me make settings that allow the photos to shine. You, too, can breathe new life into your photos using the tools in Photoshop Elements and Photoshop CS.
I encourage you to look at your own photos once again and find the art that is in your life. I guarantee it is there.
[jmorton]