by Tami Taylor
I can't believe it's August–and nearly halfway through to boot!  I fear the summer is getting away from me.  After what felt like the month-long vacation to Michigan in June then a crazy busy and FUN month at Masterful Scrapbook Design in July, I have actually planned a few weeks of relaxation and nothing.  Squares of my August calendar that are still blank are going to remain that way.  I also have an actual crop to attend this weekend.
I know this August is going to be the most amazing month of fun, until the 22nd.  Then five year old will turn six.  He'll need two hands to show his age; he'll start first grade; and the next day he'll start college–or so it seems. Don't get me started on how that time flies by!  For now, I'm just getting in extra hugs and cuddling until he's too cool for mom.
Even as busy as I was in July I made sure they got daily doses of the pool and whatever other fun I could invent.  So far the one they talk about the most is when I set my camera up and gave them the wireless remote.  Who'd have thought just taking photos of themselves would be so entertaining?  The bottom right shot in my July layout is one of many from that photo shoot.
Here's how my July looked, and yes I realize it's a lot of pink, but it was my birthday month and I tend to get a little overly girly during that month.  The kit is from Sir ScrapaLot.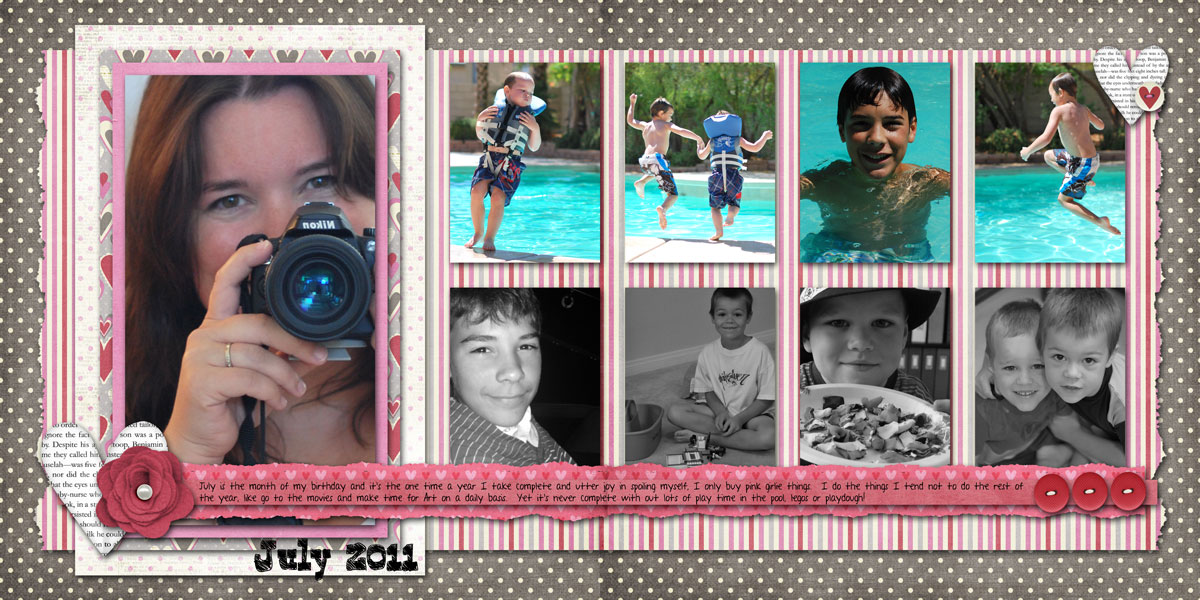 Ready to give it a try?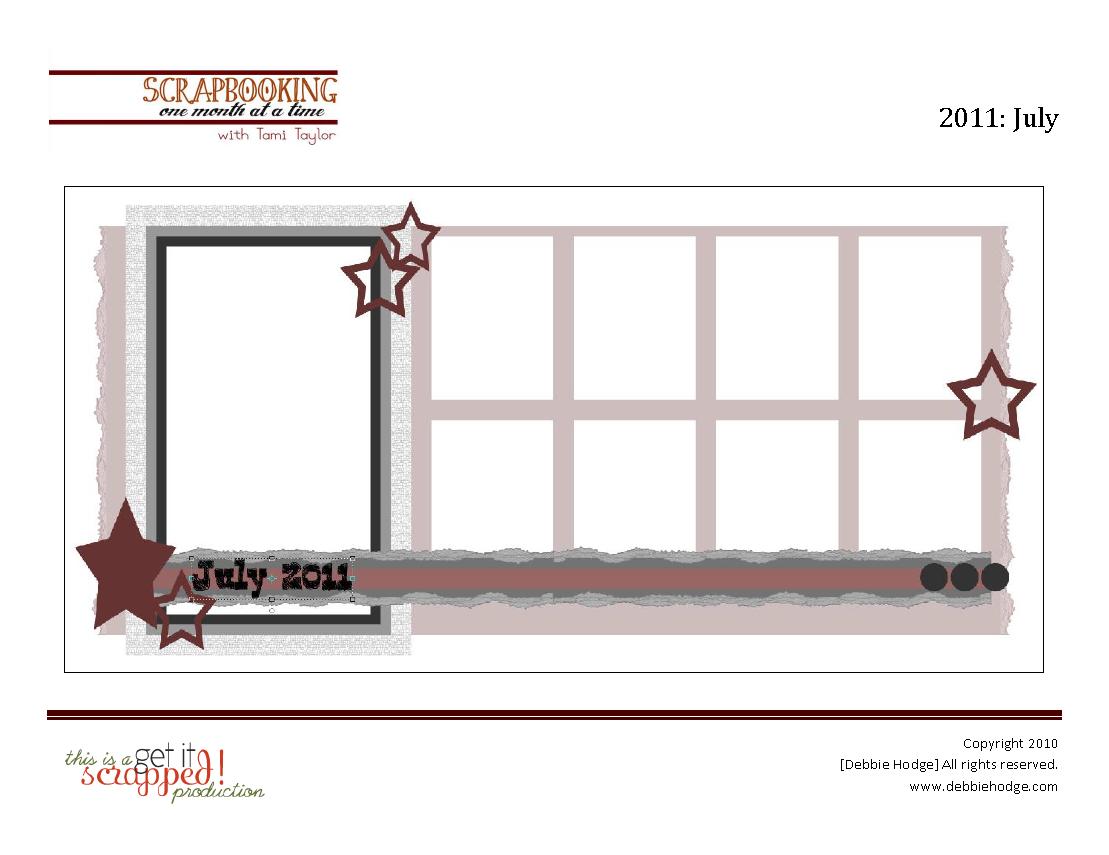 Click here to download the zipped psd file.
Click here to download the pdf file.
Ready to have some fun in August?  Here's a sheet to help: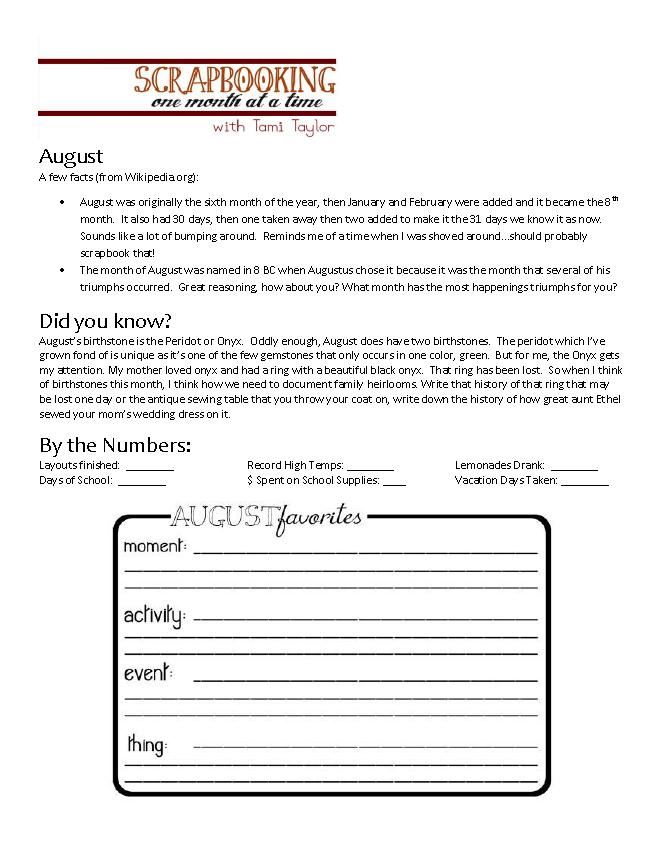 Click here to download the pdf.
Just want the favs card?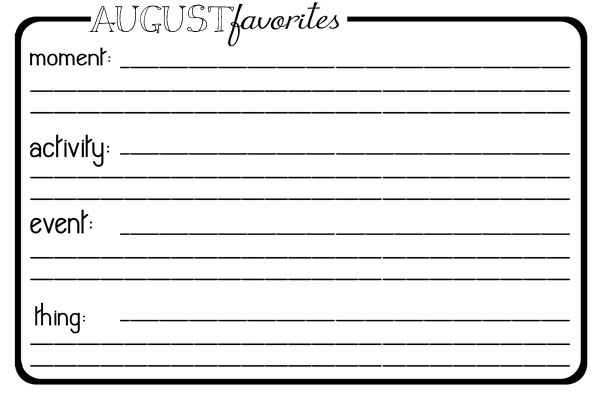 Until next month, happy scrapping!
[ttaylor]
[lovesketches]