By Dina Wakley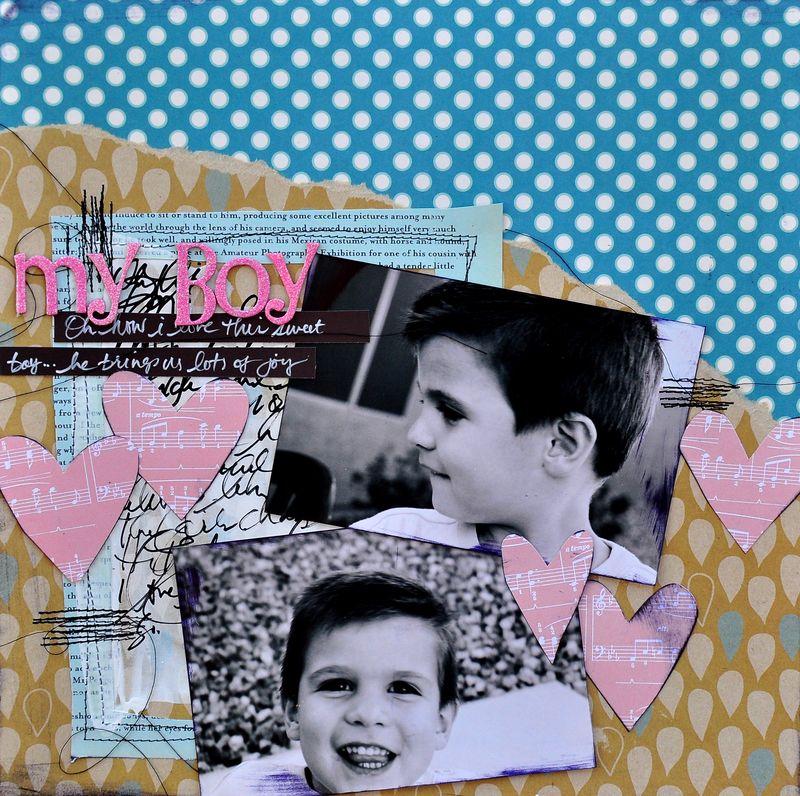 I have three boys who I affectionately call "the fellas."
I love my boys, truly and deeply! Having all boys, however, means that I have fewer opportunities to use cute girly scrapbook products and even fewer opportunities to use one of my favorite colors: pink!
I decided a few years ago that I was going to use more pink on my boy pages. I like pink, and my pages are a reflection of me. Plus real men can pull off pink, right?
Here are some ways to incorporate pink into your boy pages.
1. Include you on the page.
When you're on the page,  you can use pink without feeling guilty! I used a bright pink Hambly overlay for this background. I love how intense it is! It perfectly captures the feel of the goofy photos.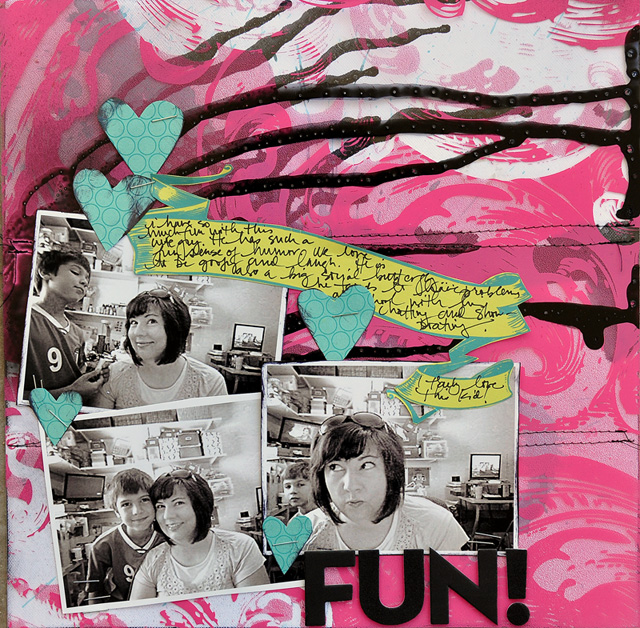 2. Make pink hearts.
For the layout "My Guy," I cut lots of freehand hearts from a sheet of art paper that I made. The hearts are pink and work well to portray the love I have for my son.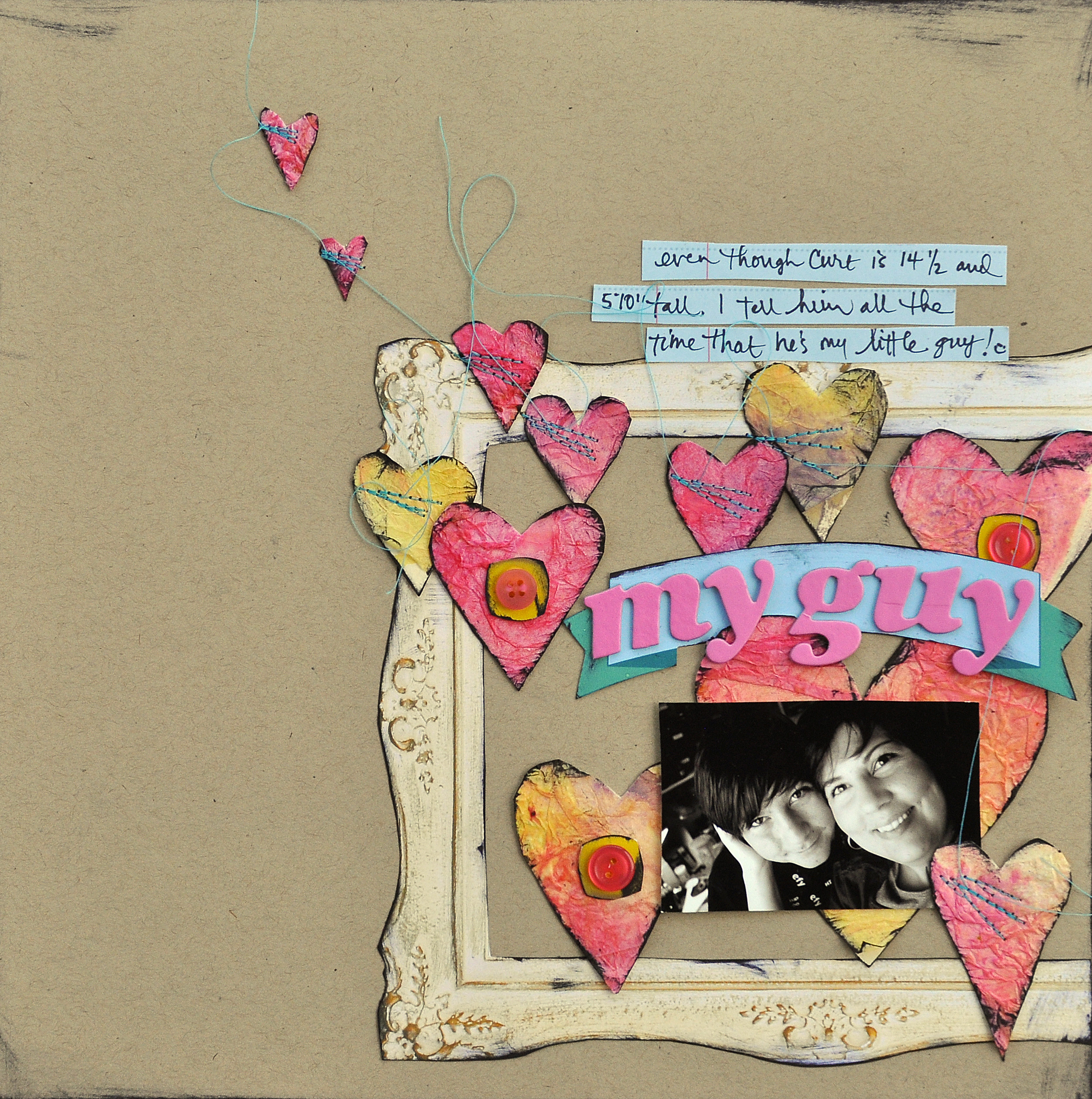 On "My Boy," I incorporated hearts cut from pink patterned paper. I like how they contrast with the black-and-white photos.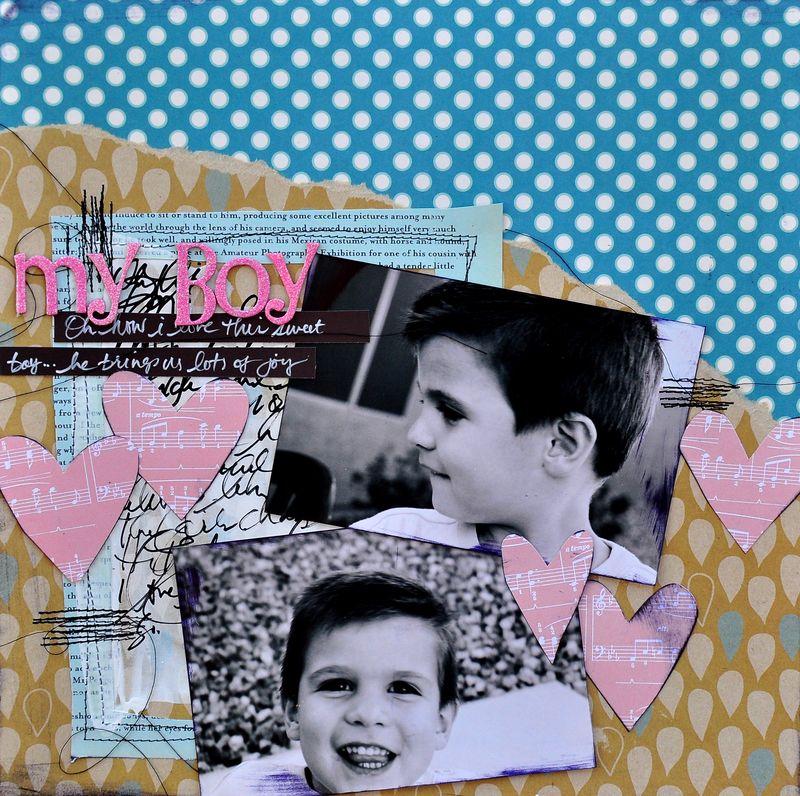 3. Pair pink with more "manly" colors.
Pink will instantly look more manly when you pair it with boyish colors like orange and blue.
This layout about my son starts with a sheet of light pink cardstock. I liked how the pink looked against the bright blue in the photos. I added layers of orange to complete the page.
4. Use pink in a small but effective amounts.
When making "Carter," I used a pinkish frame around the photo. The pink looks good against the blue painted background and helps draw the eye in towards the photographs.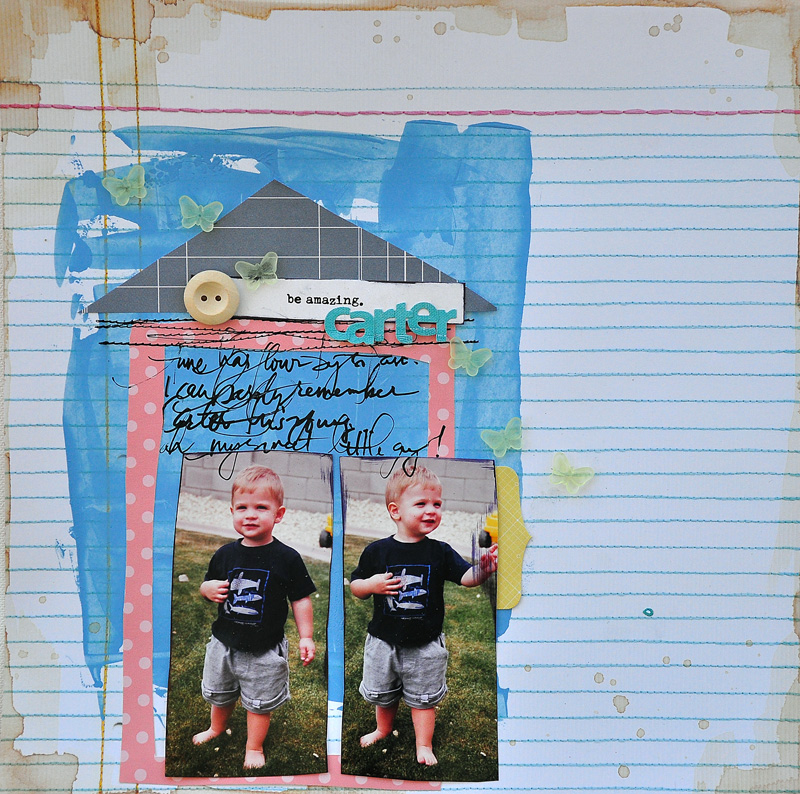 The only pink on "Oh Summer" is the bright pink title. I liked how the bright pink contrasted with the other colors in the layout and seemed to pop off the page.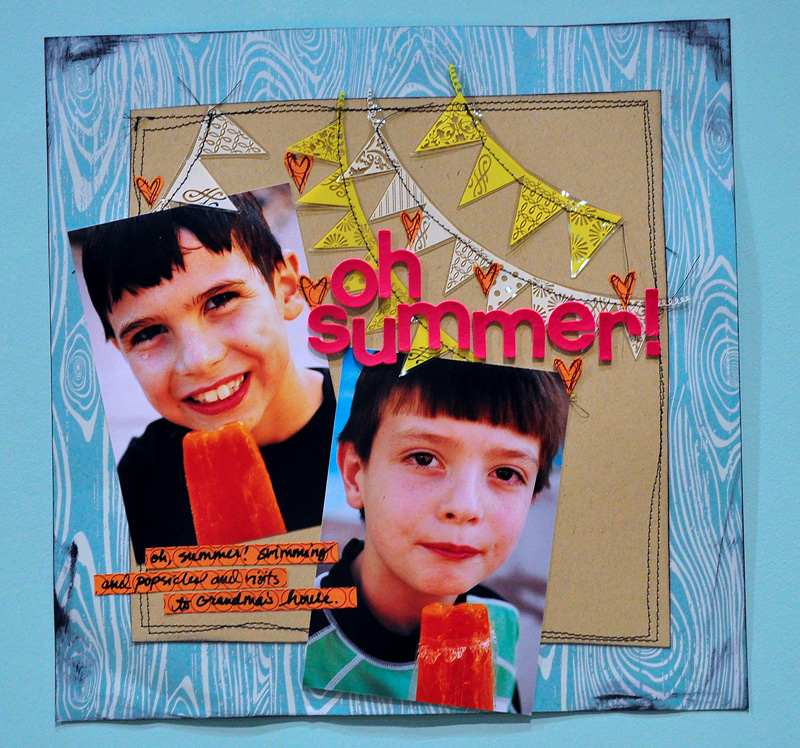 5. Use it just because you want to!
I used pink on these tags simply because I love pink!
I love using pink, aqua, and mustard. It's one of my favorite color combos.
I started making these tags before I knew what photos I was going to use. When I started searching for photos, I found these black & white shots of my fellas. I liked how the photos looked against the artsy background, so I used them.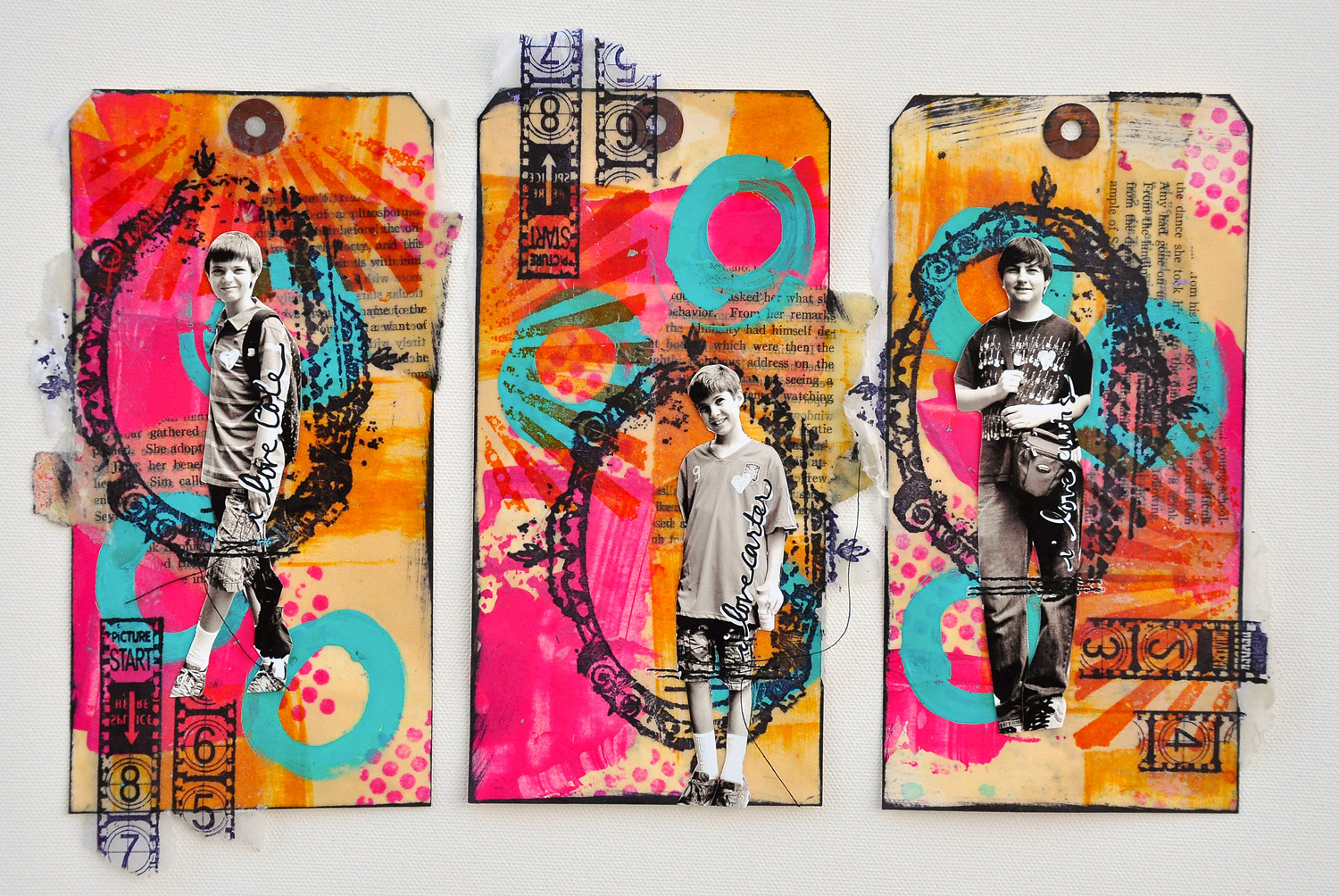 I hope you have some new ideas for using pink on your boy pages. Remember, real men can have pink scrapbook pages! :)
[dwakley]