by Tami Taylor
Howdy do! April was a busy month with lots of holidays to celebrate.  In our home we usually celebrate Easter, but this year we decided to forgo the candy and tooth decay for a modest gift for each of the boys and dinner with family.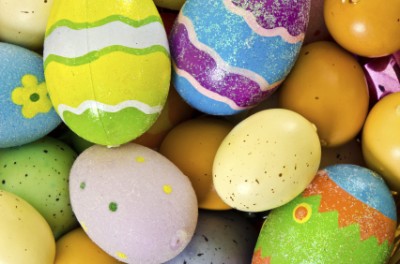 My five-year-old has been asking for a scooter for about six months, I finally broke down and got him one.  At the same time, my oldest son turned 16 and got his braces off!  I love how they both had the same level of excitement for completely different things.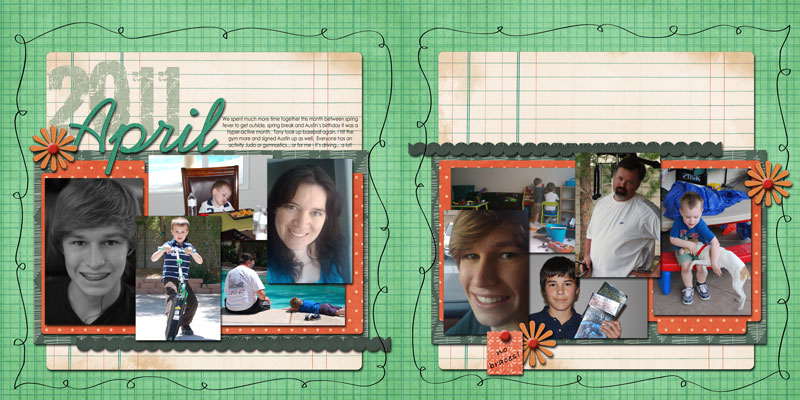 Are you ready to scrapbook April?  Here you go!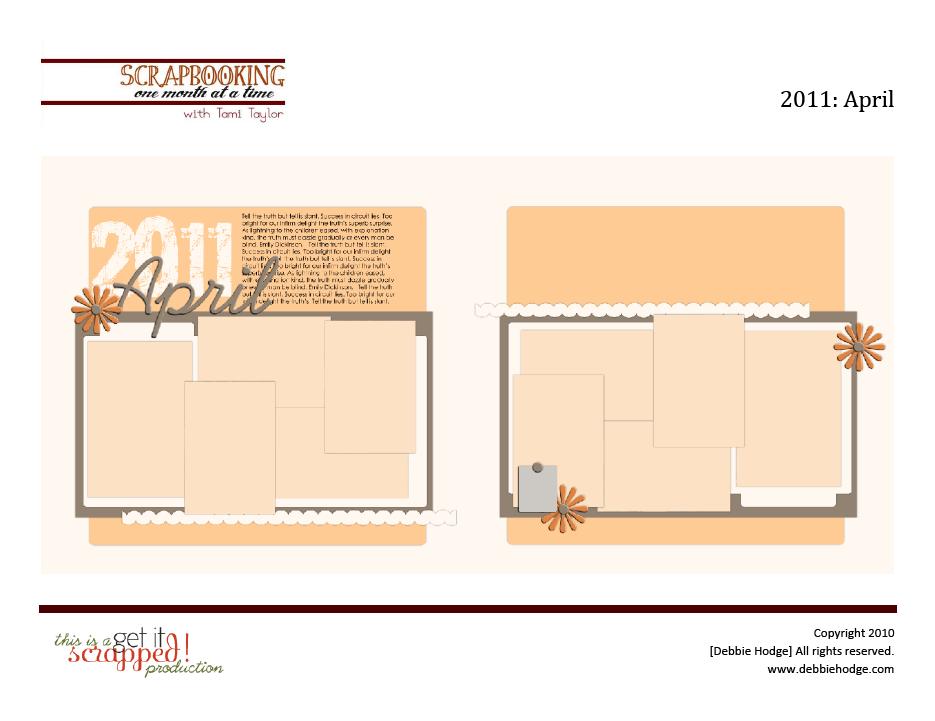 Click here for the pdf version.
Click here for the psd version.
And now I am moving on to May. My goal for May is to RELAX.  I have a huge trip across country in a car full of male family members to go visit family back in Michigan.  I hope at the end of this month my May layout has a ton of photos of my feet propped up and books I've read, and perhaps one of me napping!  Enjoy your May and I'll 'see' you next month!  While you are enjoying your May, the last month before the summer craze begins, remember to take photos and keep track of your memories.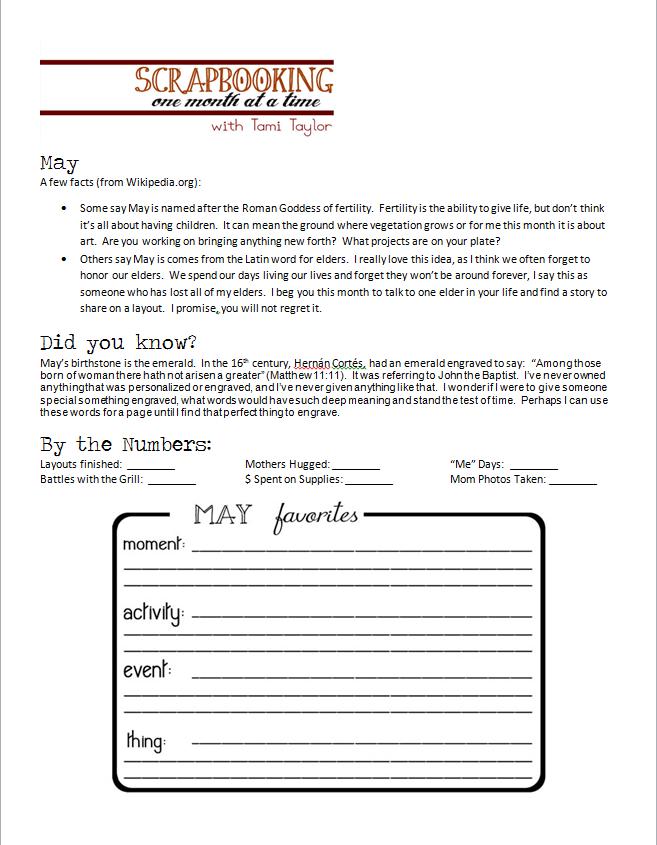 Click here to download the pdf: May by the Numbers.
Just want the favorites card?  Here you go!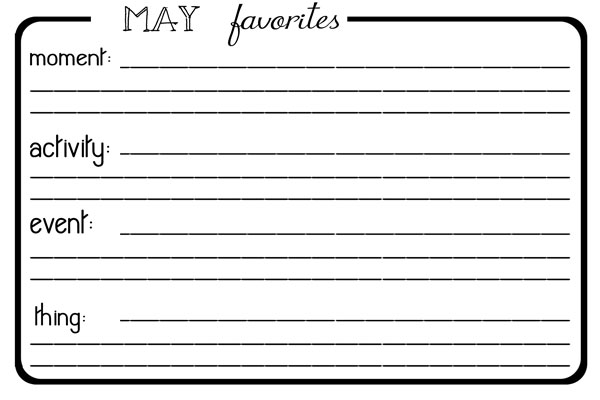 [ttaylor]
[lovesketches]