by Tami Taylor
March is both my dad's and my brother's birthday month.  My dad's birthday is on the Ides of March, so each year I chide him that something bad is going to happen.  Each year he has dinner with his closest friend; happily I report, nothing bad happens.  Each year I call my brother and ask what fun things he has planned, so far for the fourth year running, he worked a double shift at his job.  This year, I vowed to do something exciting and fun for mine.  So if my post about the month of July doesn't include some amazing story of a fun time please feel free to spam my inbox with ads about getting medications from foreign countries.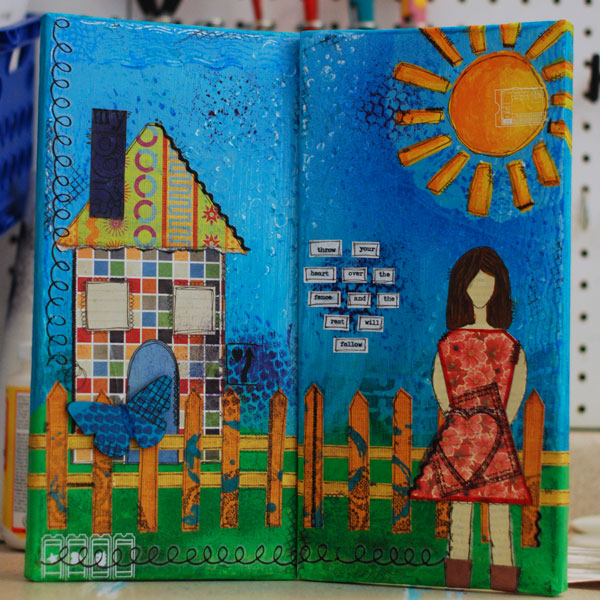 For the Taylor house, March held major lifestyle changes.  I signed my oldest son up for a gym membership, the three oldest up for Judo lessons, and the youngest for gymnastics.  We now have something we do each day of the week, and I love it.  I love that we get out and physically do something.  I even love that after spin class, I came home and literally passed out on the couch.  I forgot how much I missed exerting myself to exhaustion.  Getting healthy is just an added bonus.  I also got to play in my studio. What a ton of fun it was making this spring sheArt canvas during the workshop I took.
Here's how I scrapbooked my march: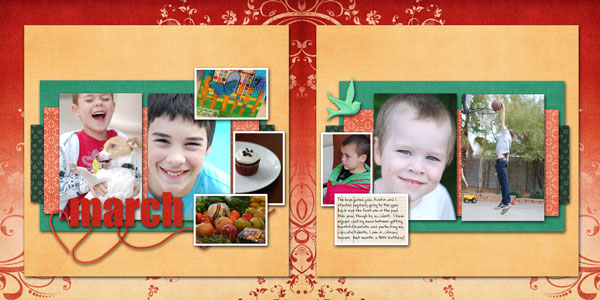 Now it's your turn!
Click here to download the sketch in zipped psd file.
Click here to download the sketch in pdf.
Note:  The kit used in this layout is called Kibou.  As I normally am a paper scrapper, I tend to only use free kits.  However, upon learning that 100% of the proceeds from this kit are being donated to the American Red Cross for their Japanese Earthquake and Pacific Tsunami fund, I happily purchased it.  For more information please visit SweetShoppeDesigns.
To help you capture April, grab this sheet full of fun prompts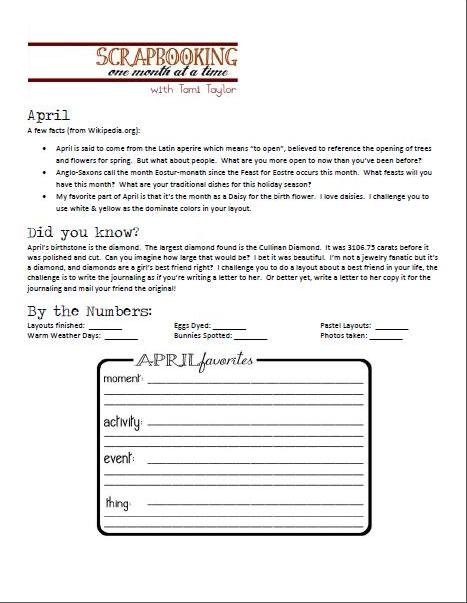 Click here for just the April Favorites tag.
[ttaylor]
[lovesketches]