Let's be honest for a moment–we haven't exactly chosen the most earth-friendly hobby in scrapbooking–now have we?  However, I happen to think that preserving the memories of our lives and those of our family, is just as important as preserving the planet we live on.  Now for some people "being green" is a lifestyle and that is commendable!  But rather than building my life around being green—instead, I try to see the opportunities within my everyday life to give back to our earth and to lessen my impact on it as an individual.  In the literal sense, the idea of a being a "green scrapbooker" is somewhat of a contradiction in terms.  But if you feel like I do in that: we should make an effort to do what we can, when we can—then you might agree that there are steps all of us can take toward being more eco-conscious scrapbookers.  Here are just a few of the things we as scrapbookers can do to be more GREEN!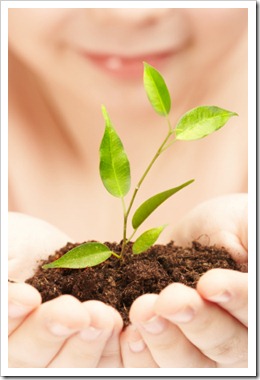 Use What You Have On Hand– It's difficult, but try to avoid the temptation to buy new products all of the time and start looking at using up some of that stash!  Challenge yourself to use that piece of paper you've been passing up for years now in an inspiring way.
Put Those Leftovers to Use- Are you going to finish using that adorable patterned paper?  Or how about those leftover alphas?  There are numerous ways for you to use up those scraps—with a little bit of creativity your leftovers can be the star of your next layout or project–instead of a wasted opportunity.
Re-Purpose Household Odds & Ends- Repurposing your household odds and ends in your scrapbooking can be very inspiring!  Whether it be those left over coffee filters after you kicked the habit or even paper bags from your latest grocery shop, these items hold hidden potential that is just waiting to be harnessed!
Buy Recycled Products- There are fabulous scrapbooking product lines–made in part or some entirely–from recycled products.  Buying these types of products not only gives you a certain piece of mind, but also help to support a very worthy cause!
Make Your Own Products- Explore the wonderful world of diy recipes for paper, adhesives, paints, mists and more.  Making your own products can be just as fun as using them!
Explore Digital or Even Hybrid Scrapbooking- Take the plunge and dive into digi–where your products are always reusable, you print only what you need and there are virtually no scraps to discard!
Even if you were to give one of these ideas a try, chances are you could stumble onto some new and exiting inspirations for your scrapbook pages –all while saving the world, one scrap of paper at a time ;)
Have A Happy St. Patty's Day!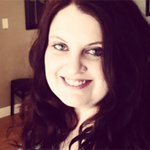 Amy Kingsford
Amy writes for and administers the Get It Scrapped blog. She's also our Creative Team Coordinator and a teacher at Masterful Scrapbook Design.
Amy Kingsford is a happy wife and blessed mother from Northern Utah. In addition to her work here, she also shares ideas and inspiration on creative approaches to modern scrapbooking and papercrafting at her blog My Letter-Sized Life.