Running short on time or money to BUY your sweetheart the perfect gift…why not consider MAKING something for that special someone this Valentine's Day.  Nothing says "I Love You" more than something you've made with your own two hands.  And the best part is…it doesn't have to be difficult or time consuming!  Each of the projects below, came from the heart and took under an hour to make.  So how about this Valentine's Day you think about how you can SCRAP "I Love You!"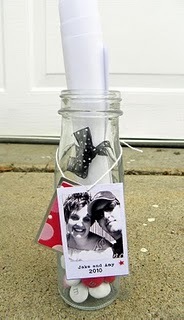 #1- Message in a Bottle: Write your child or sweetheart a heartfelt message, roll it up and put it in a bottle.  You can decorate your bottle or make a tag with a special photo of the two of you tied around it. Either way…its the thoughts that will count!  Oh…and filling it with their favorite candy couldn't hurt either ;)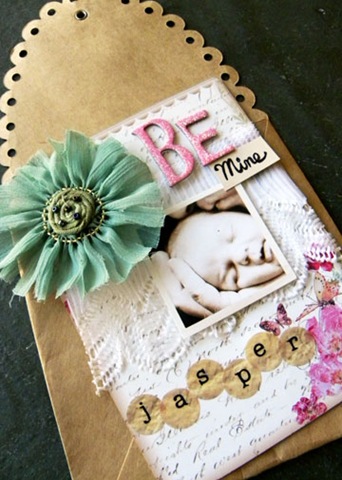 #2- Baby's First Valentine: Okay so it may not mean a whole lot to them now, but this will be a great treasure for your little one to cherish when they're older…besides those adorable bundles of joy…they need lovin' too! A small tip–don't throw away pretty packaging!  My valentine is made from the card that my seafoam Prima flower was packaged with—doesn't it make a beautiful background?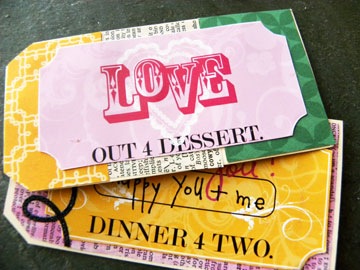 #3- Love Coupons: Try making some custom-made "LOVE COUPONS" or just print out some of the many available for purchase (or as freebies) to give to your sweetheart–everyone loves coupons right?!  And don't worry if you don't know how to use Photoshop, there are plenty of ready-made printables out there.  These adorable "hybrid" love coupons are available as a freebie from House of 3!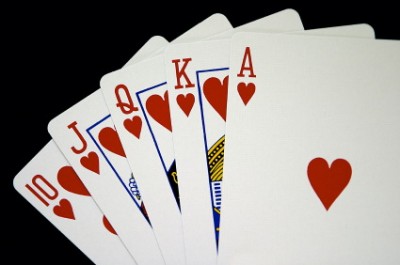 #4- Playing Card Valentine's: All you need is a heart-suited playing card and some leftover scrap supplies and you're on your way to an adorable handmade valentine or here's a great tutorial by Martha Stewart.  And here are a few corny sayings to get you started:
I only have eyes "4" you
Will You Be NINE?
U R the 1
You Hold the Key 2 My Heart
I think U R Gr-8!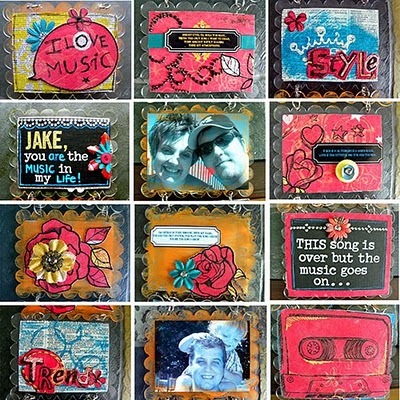 #5- A Playlist-Inspired Mini Album: Try piecing together a mini album with photos of the two of you throughout the years and quotes from you and your sweetheart's favorite songs.  Don't really like music, you could also make an album of your love letters to each other, or a list of things you admire about your sweetheart.
Good Luck with those last minute Valentine's Day gifts!
[akingsford]