by Kate Kelly, America Comes Alive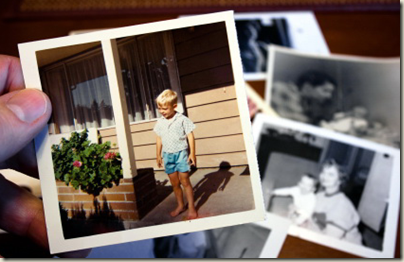 Documenting your own family's activities, whether it's a family trip to the beach or the twins' third birthday party, is an important element of your community and country story.
History in textbooks may be about presidents and documents and battles, but "real history" is what happened to the regular people while national events were going on.
If you're the family storyteller, then you play a very important role with your work. Scrapbooking—with its notations about who, what, when and where—creates a living document for your family to treasure and to share.
As a writer and historian (and keeper of my own family's story), here are some tips you might find helpful:
1. It's never too late to start a scrapbook.
While my kids were young, I found it virtually impossible to stay "on task" with getting photographs collected and assembled into a scrapbook in the way that I wanted. Now that the youngest is off at college, I have found the time and the presence of mind to document our lives—and I've had a wonderful time doing it. You'll be surprised at how vividly you remember what you need to when you sort through the photographs. My kids made up a funny game called "Piggy" and I was able to write about it the minute I saw the picture.
2. There is no perfect starting point; there is no perfect story.
If you're inspired to do a scrapbook of the Family Adventure at the Grand Canyon but you'd always intended to document the entire family history, start where you want. The story that excites you is the right one to tell. If you record fun things the family did together, you will provide family members with lots of pleasure. In the process, you'll give them a greater understanding of your family's—and your country's—story.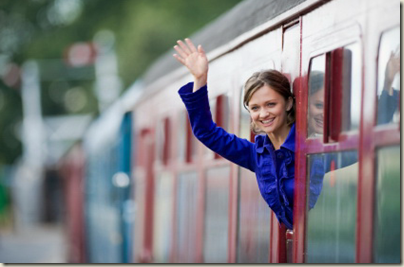 3. Keep details of the era in the photographs.
Be sure to keep some photos of the cars you drove, the houses you lived in, the schools you attended, and the restaurant where you celebrated granddad's birthday. These are the details that will provide future generations with an understanding of the era. I just came across a photo of my brother in a Halloween costume that we still talk about (he and his friend made a two-person giraffe costume). Behind this pretty silly looking giraffe was our family's first car. Being reminded of that car brought back such memories for me, and when my children eventually see the picture they will have a better understanding of my stories of riding in the backseat of a car that had no seatbelts. They'll also be pretty impressed that their uncle was ever the back end of a giraffe!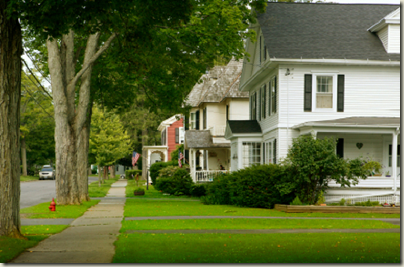 4. Copy shops can provide copies.
While there's nothing better than an original scrapbook, I got "scrapbook block" when a friend asked me, "So which of your girls will get the family scrapbooks?" (She was doing a separate scrapbook for each of her kids.) I always wanted to create one big family story, and I was crushed!
Now I finish each book and take it to my local camera store where they scan each page and make copies. That way each child will have her own copy of the COMPLETE family story. Problem solved.
For stories that will spark fun memories of your own past, visit Kate Kelly's website: www.americacomesalive.com. And visit her on Facebook and test yourself on some of the quick quizzes: www.facebook.com/AmericaComesAlive/.