by Tami Taylor
One month down, 11 to go!  It never ceases to amaze me how quickly life seems to move.  I can't believe I didn't appreciate how bored I was as a child.  This month I apparently was so busy I forgot to take pictures.  Perhaps I should take up something like Project Life or Shimelle's 12 on the 12th to make sure I have more photos next month.  I made do with what I had though, even using  a print screen of my blog!
Now it's your turn.
Click the image above for the pdf of the sketch or click here for the psd zip file.
Please share your lovely layouts in the comments, I'd love to see them!  Until you get a chance to do them, remember to keep track of February with a few prompts and a favorites block.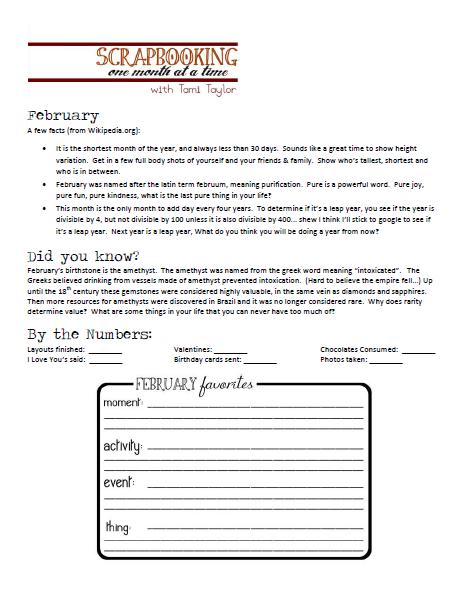 Click here for just the February Favorites block image.
[ttaylor]
[lovesketches]