by Tami Taylor
Here we go again!   There is nothing I love more than a beginning.  A beginning of a school year, calendar year, vacation, book, class; beginnings hold promise and hope.  This particular beginning holds the hope that I will succeed in a second year of scrapbooking my life one month at a time!
Last year each month I gave a little run down of holidays; this year we'll use some interesting facts about the month to inspire some photos.  I've also included a little note card on the bottom of the pdf you can easily use as a journaling spot for the month.  Here's January's By the Numbers sheet: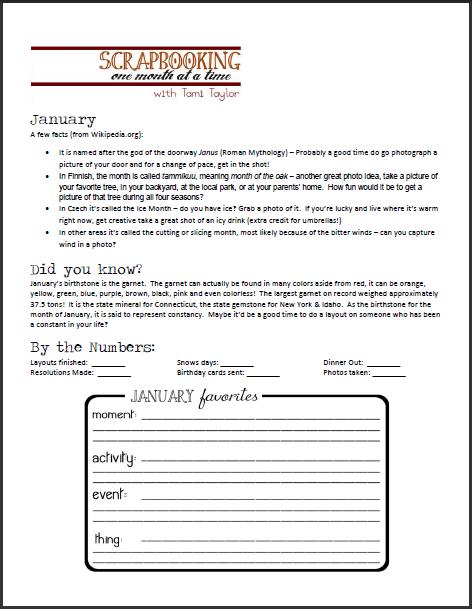 Click here for the jpg version of the January Favorites block.
For those of you who like title pages, here is a sketch for that!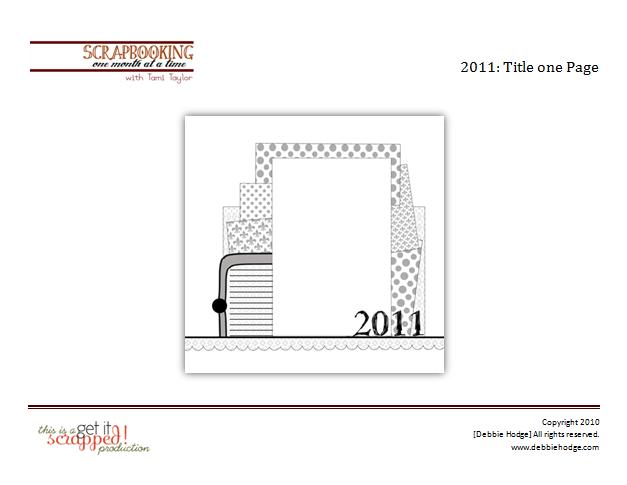 Here's my title page for 2011. I also used it as a space to share my one little word for 2011.
[ttaylor]
[lovesketches]