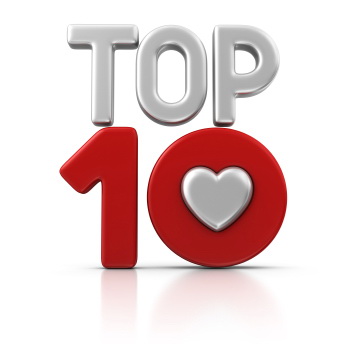 by Tami Taylor
In my house, 1992 was the year a dividing line was drawn.
When Mr. Johnny Carson left the tonight show, and was replaced not by David Letterman but by Jay Leno choices needed to be made.  The new shows aired at the time time.
In a era before DVRs, armed only with a VCR that had an instruction manual reminiscent of Latin class, I chose CBS and David Letterman.  My mother stuck by the Tonight Show and its new host Jay Leno.  (Frankly, at 17 all I knew of Leno at the time was that he had a big chin and ate Doritos.)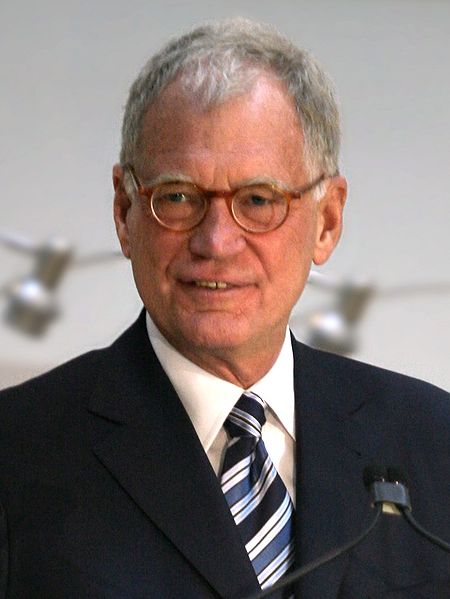 I became a huge Letterman fan and watched as often as I could.  One of my favorite segments of the show was the top ten list.  If you know me at all, you know I am a list person.  I like things being categorized, assembled into neat groups.   I like how easy and concise lists can make information–people, in general, do not write long verbose lists.  I also like the way lists look, especially if they have bullets or check boxes.  I especially like this in my scrapbooking.
Now I admittedly have given up late night TV for sleep since I have 4 active boys, one of whome loves waking at 6am. My attraction to sleep hasn't stopped me from looking at Dave's Top Ten lists the next day and jotting down a few that inspire scrapbook pages.  Here's ten page ideas from actual Letterman's Top Ten lists (you can find more at CBS.com):
Top Ten Announcements That Will Make This Crowd Cheer Wildly.  Imagine a layout with a group shot of your family or friends and a list 10 things you could say that would make them go crazy.  Announcements like their favorite show is on (my youngest), a "no chore day" (my oldest), that you're going on vacation to Disneyworld (my 5yo) or maybe it's just their favorite dinner is ready (my 13yo).
Top Ten Things Overheard at the White House Yesterday. Just replace the word "white" with "my" and you have a great page to share random things that were said in a day.  This is great for a "Day in My Life" type pages.
Top Ten Things Old People are Saying About Kids Today. Show the generation gap, share how trends have changed, how technology has changed, what was fun for you to do in your teen years, what are your kids doing for fun 'nowadays'?
Top Ten Signs You're at a Bad New Year's Eve Party.  Of course you can change this to any type of party.  It also does not need to be a seriously bad experience to find some humor in your pages.  One particular holiday party my mother-in-law made a certain number of deviled eggs for each person and when one person was shorted an egg, a big debate ensued on who ate how many deviled eggs.
Top Ten My Retirement Plans. This is easy, get into the fantasy and share what you want to do when you retire.  No, you may not actually do them, but at least share what you'd do if given the right circumstances.
Top Ten Ways to Beat the Heat. Perfect summer page!  Show your beating the heat tips whether they are a glass of ice tea, homemade lemonade, kool aid popsicles, a sprinkler, or a trip to a cooler state!
Top Ten Good Things About Being a Senior Citizen. From the free coffee at McDonald's to the fact AARP puts you on their list 10 years before you're actually a senior citizen, share the wonderful things about an elder or being an elder on this page.
Top Ten Items on This Guy's Christmas List. Another obvious one, but a great way to share what someone wants for the holiday!
Top Ten Questions People Ask Me. Think about the things people routinely ask you, and answer them!  List out questions like "Where did you get your name?" "Why did you move to Rancho Cucamonga?" "What do you do for a living?"  "What's your favorite book/movie/tv show?"
Top Ten Circus Family Holiday Traditions. (Replace Circus with your family's name) What are the favorite things you do each holiday?  Ours would be items like: baking cookies, decorating cookies, eating cookies, making more cookies to replace the cookies we ate, decorating the tree, buying cookies to replace the second batch we ate, etc.
I hope this gives you a few ideas for the next time you are ready to scrap and need a quick way to get a few ideas on the page.
[ttaylor]