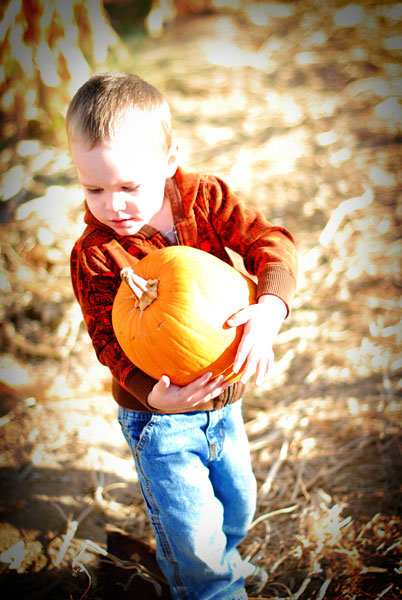 by Tami Taylor
Monthly prompts, sketches, ideas & encouragement for getting your photos scrapbooked "one month at a time." See the all of Tami's One Month at a Time posts.
Sketch for October's photos and prompts for scrapbooking November
There are 61 days until 2011.  Time is a crazy idea, it's too slow or too fast.  Time drags and races, it ages you and heals you.  The true problem with time, is I can't buy it, bottle it or steal it.  This month definitely went by too fast and having my baby turn three was only a reminder of elusive time really is.  The only constant in my life is that my kids will continue to grow up and I don't like it.
It's pushed me back to wanting to scrapbook more than ever.  I want to remember this moments, these bits of time that are precious.  My kids are adorable and funny and changing every day.  I need to document that.  I fell off the wagon so to speak for a bit this year, just making a page here or there just to do it.  (Of course staying on top of my monthly pages)  Seeing my littlest turn three has me wandering memory lane thinking about when my older kids were younger and their stories.  I want to get their stories of yesterday on a page and all my new stories of the little ones today.  So I've decided this month, I am going to make more time to get these down on pages.  I am setting a goal this month to do a layout every other day.  Yes a lofty goal in the beginning of a holiday season, but I'm determined.  I'd love if you would join me in this goal we can chat in the forums about how we're doing.
Since I did this layout today (had to wait for halloween pictures after all!); I'm already 1 for 1!
Here's the psd file of the sketch.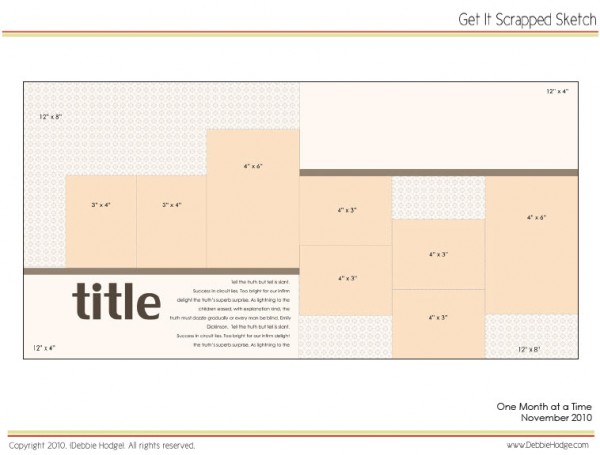 And it's not One Month without a by the numbers sheet…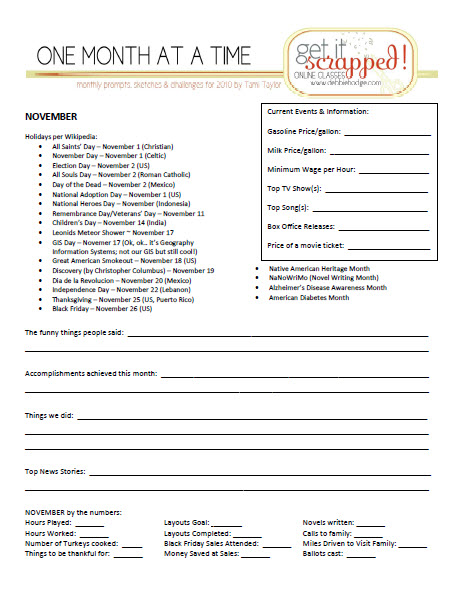 [ttaylor]
[lovesketches]