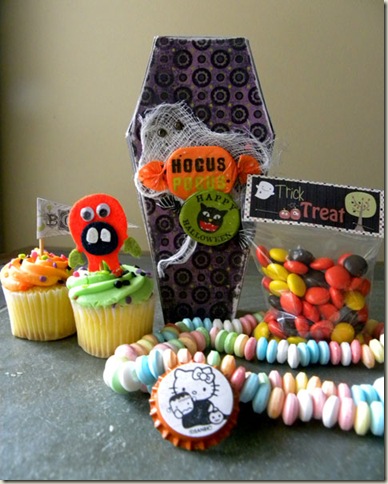 Fall is my favorite time of year! The leaves are falling, the children are wandering the neighborhood as pirates and princesses, and there are so many great treats to be made! Yum…I can already smell the Pumpkin Chocolate Chip Cookies baking! So while I've got treats on my mind, I figured I could share a few ways to have fun dressing up your Halloween treats this year!
Below you'll find a few simple ideas for making your Halloween treats extra special –as well as links to products and supplies that can help you to cut down on the time!
Coffin Treat Boxes
These foldable paper boxes are the perfect size for a handful of treats for your trick-or-treaters or for your child's class and they are oh so much fun to decorate!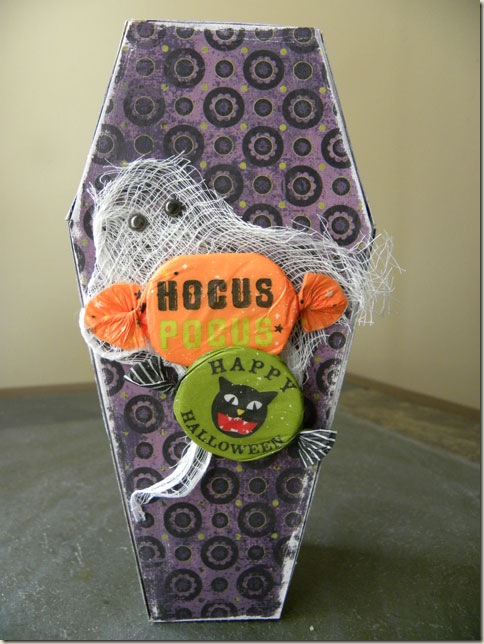 Check out this Free Template from Martha Stewart's Crafts—I just printed it out, and assembled it and in less than 5 minutes it was ready to decorate!
Personalized Treat Tags
Adorning your treats with a personalized tag, is a great way to let your neighbors and friends know that your homemade treats are safe for their lil' pumpkins!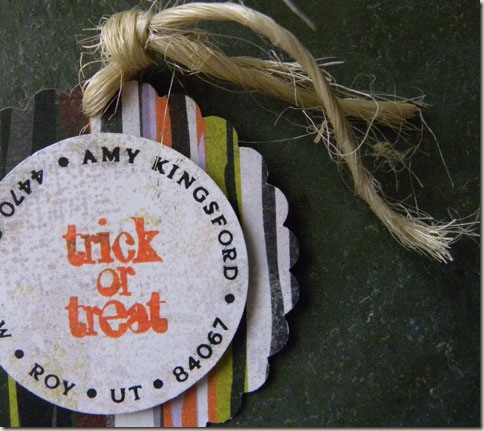 I made my treat labels using a personalized stamp, with an interchangeable center from PSA Essentials—giving my tags a super fun design and making it extra easy to make several in a short amount of time!
Treat Bag Toppers
They're simple, they're fun and they add so much…don't you think!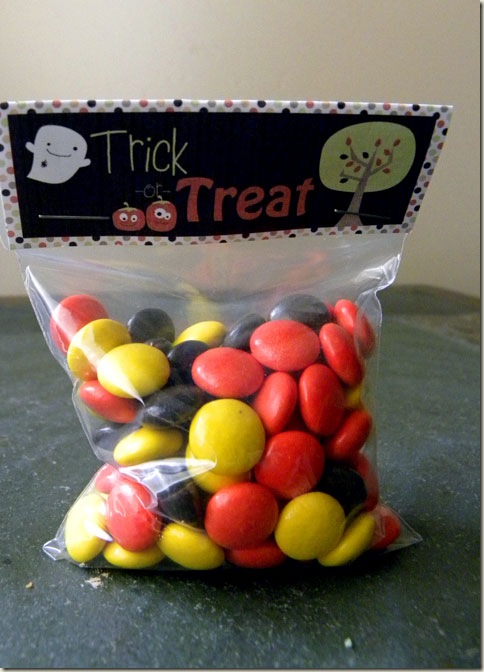 I LOVE these Boo To You! digital treat bag toppers by Mindy Teresawa, available at Designer Digitals! They're printables so you just resize, print, cut, fold and staple! What could be easier than that?
Halloween Party Picks
Dress up your cupcakes, party sandwiches and even your martinis with fun decorated Party Picks.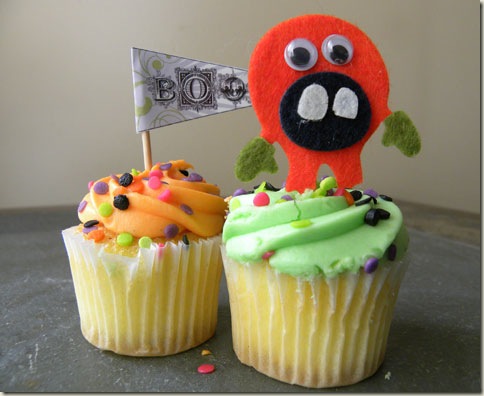 Look over your stash of embellishments and dig out those little felt monsters from Sassafrass or perhaps some digital mini banners from House of 3 and dress up those party foods in no time at all!
Candy Jewelry
Whether you want to buy pre-made edible necklaces or bracelets, or string your own using your favorite candies the kids will be sure to love these yummy accessories!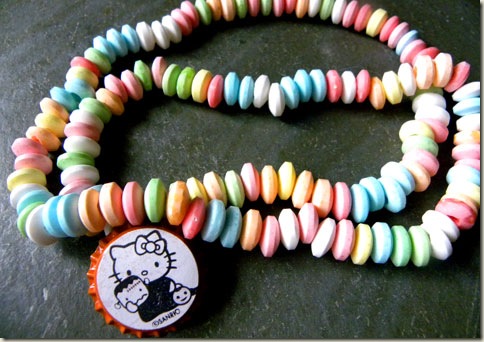 Try adding a fun Halloween Pendant using bottle caps or glass pebbles, paired with your favorite stamps, digital labels or chipboard circles. My candy necklace features a PSA Essentials Stamp from their Hello Kitty: Trick or Treat Collection.
[akingsford]