By Tania Willis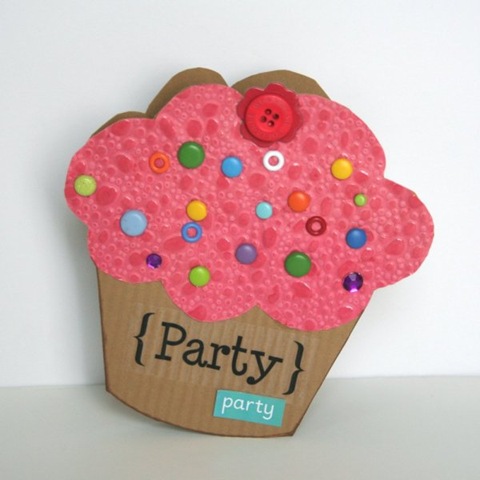 In my ebook, "Cards: Beautifully Handmade", I share several ideas for making what I call "shapely" cards. The possibilities are so many: an egg-shaped card for Easter, a pumpkin shape at Halloween. You can even make cards shaped like words. You can draw and cut out whatever you can imagine — the key thing to do is to leave one portion (preferably 2" or more in length) of the original card base intact AT THE FOLD. The folded portion can be at the side or top, whichever you prefer.
Here I'd like to share a template and step-by-step how-to for making a card shaped like a cupcake. Using textured paper for the frosting and a paper-crimper for the cupcake liner are touches that make this irresistible.
Supplies
Party sticker or alpha stamps
kraft colored cardstock
textured paper (or substitute patterned paper)
small brads, gems and/or buttons
medium red button
templates (provided here)
pencil
scissors
paper piercer
paper crimper (optional)
adhesive
Click Here to Download Cupcake Card Templates
Instructions:
1. Print templates. Transfer to heavier material (i.e. cardstock or chipboard) and label for future use.
2. Cut kraft colored cardstock to 6" x 12" and fold in half.
3. Lay cupcake base template against the fold where noted and trace onto card base. Cut out leaving the fold intact.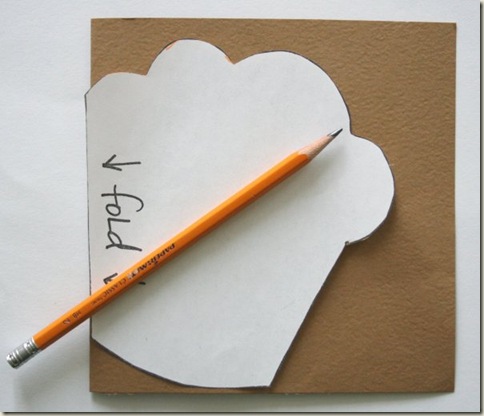 4. Trace cupcake liner onto brown or kraft cardstock, and cupcake icing template onto textured paper.
5. Add texture to cupcake liner (kraft cardstock) using a paper-crimping tool.
6. Embellish cupcake icing with brads or buttons.  I like to use a variety of sizes of brads and then adhere a red button to the top to look like a cherry.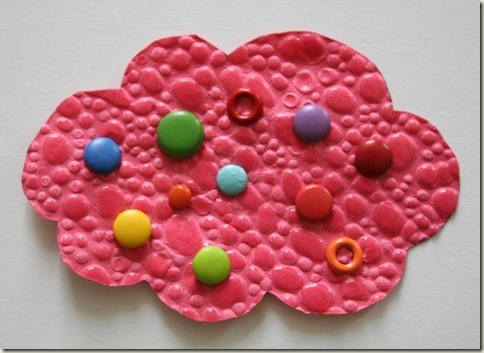 7. Adhere liner piece to card front, then adhere the icing piece.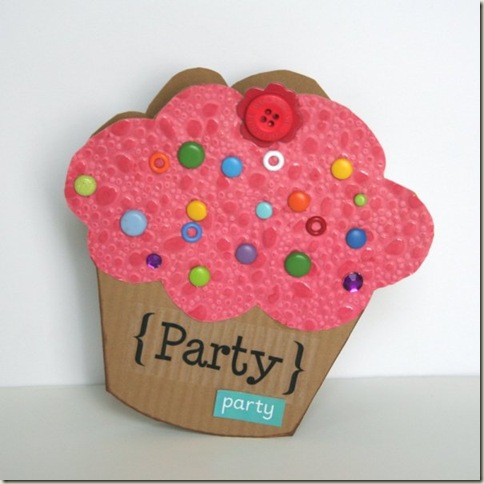 8. Sometimes if you don't have exact placement or you don't cut exactly on the lines, your pieces might be slightly smaller than the card base.  In this case just trim excess edges that show.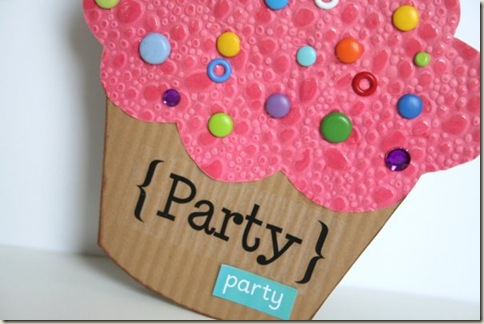 9. Add Party sticker or hand-letter or use alpha stamps.
10. Embellish inside of card as desired.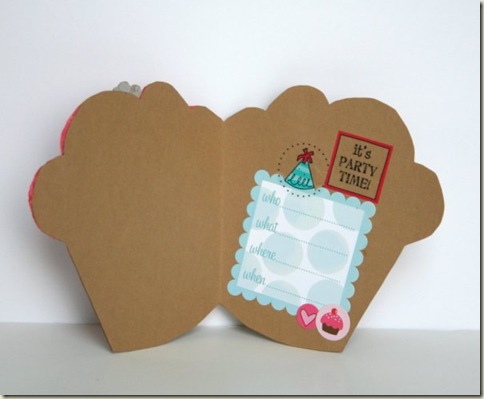 Card measures approximately 4 ½"W x 5 ½"H
[current]
[twillis]