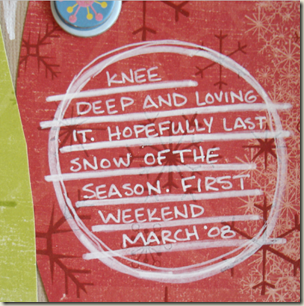 OK, I love these little guys!  I love the frame the circle creates around my journaling.  Circles will come in at the end of the steps but grab a scrap piece of paper first and do some practicing. You know what I'm going to say: "Get your elbow off the table."
With a pencil, start practicing circles. Go over and over one circle. Just keep your pencil moving around on the same path. Trying to draw a single perfect ring is near impossible, but if you go around 4 to 6 times for each circle you can usually end up with some pretty good shapes.  Here is an example of what my practice page would look like.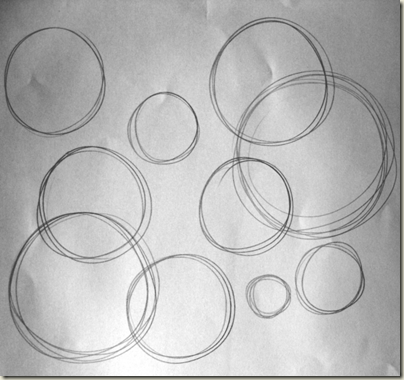 the how-to
I like my circle journal blocks to overlap elements on my page, so the paper elements of my layout including photos need to be adhered in place.
You can do these on a separate sheet of paper, but they are much more effective right on the page, so, with pencil, start with horizontal lines for the journaling. The top line will be short, and the next few will progressively get longer. When you think you have about half of the space you need for journaling start making your lines progressively smaller again.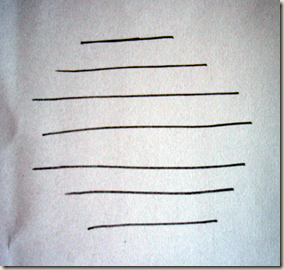 With pencil, write in your journaling.  Keep your journaling to the center of each line so the lines can hang out of your circle in some spots. This step is to make sure you have the right amount of space.  This is the best part: because you are making your own block, you can add or take away lines as needed.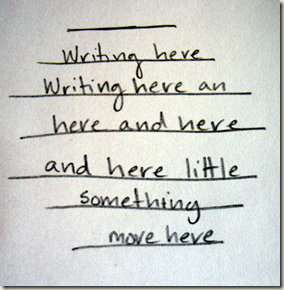 Stay with your pencil for this step.  Now take a deep breath: it's circle time.  Get your elbow up, and—just like you practiced—loop several rings, VERY lightly, around your journaling.  The rings will hopefully overlap your lines in some places and not in others.  When you have done 4 to 6 loops, stop. Take a look. Do you like the shape you got?  If yes, move on. If no, erase only your rings and try again.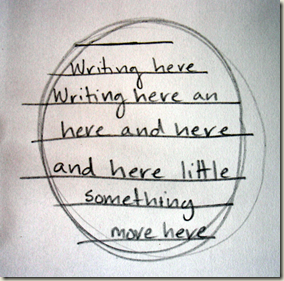 In ink, go over your lettering first and then your straight lines.  If some of your journal block overlaps slick surfaces make sure you are working with a pen that will work on those papers.  Realize as you hit edges that your pen will bump. Here is a hint: it is easier to draw from the top layer onto the bottom layer than it is to go from the bottom layer up and over the edge to the top.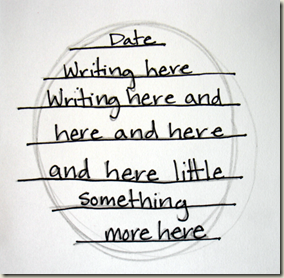 Time to go over your circle with ink.  Same drill with your pen: elbow up and go around your loop—3 to 4 times this time. You will not trace your pencil lines exactly but you will be amazed how much those pencil lines will help guide you.  Erase all of your pencil lines.
You did it!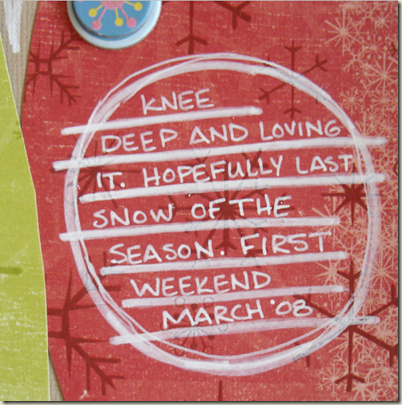 [lovejournaling][mhoughton]