If you're new to this series by Michelle, you can find all of her tutorials here: Copic Marker Tutorials.
Are you ready to monkey around?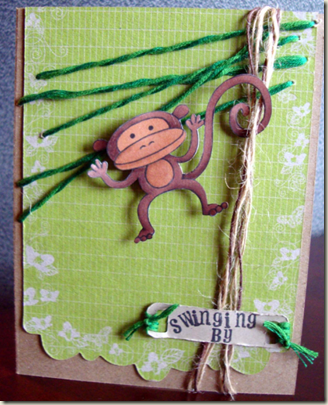 Hi all, this week I have a fun, silly design to share that will test your control.  My youngest daughter loves monkeys so it was a must to have one on the list of critters I am creating.  This little guy has long skinny arms, legs, and a tail so controlling your markers and your ink is going to be tested with this one.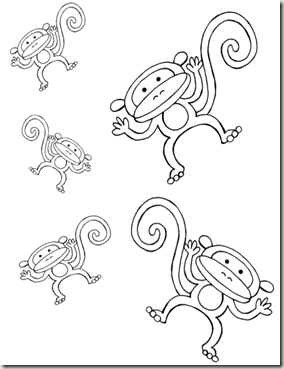 When you are ready, print out your sheet of monkeys. This time we have large, small and mirror images of our new friend.  Gather up your markers and get ready to play.  If you have not read some of the earlier tutorials they give tips on printing and color selection so you might want to read the first three lessons before you begin.  Today I am using markers all in the Earth color family.  I am using E25, E27, E29, E33, and E37.  If you would like a blue monkey any color works!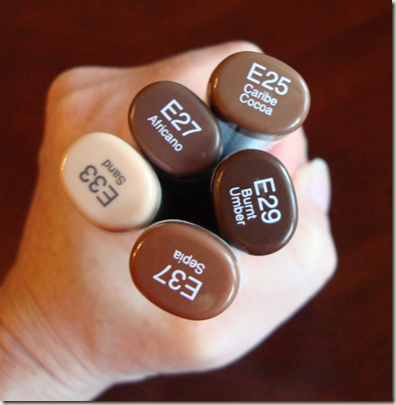 Step #1 – I started with the tummy, ears, and the muzzle on my monkey.  I filled them all in with E33 using small circular strokes.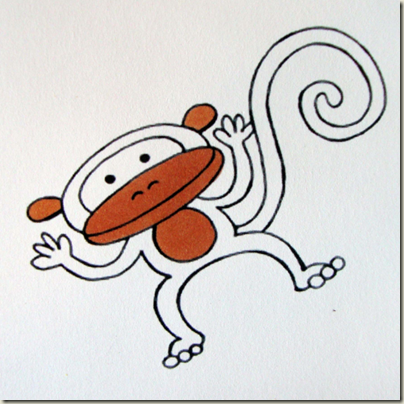 Step #2 – I added some dimension on all three areas using E37.  I am pretending the light is coming in from the upper right so I added the darker color in on the lower left and under the chin where a shadow would be thrown.  The photos will show before I blend the two colors together so you can see where I have put the darker hue.  I went back with E33 and using small circles again blended the two colors together.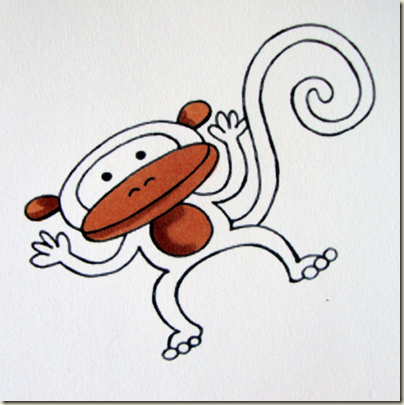 Step #3 – I can not work quick enough to do the rest of the monkey all in one sweep so I started with the rest of the head and the tail.  I used E25 and filled both areas in completely.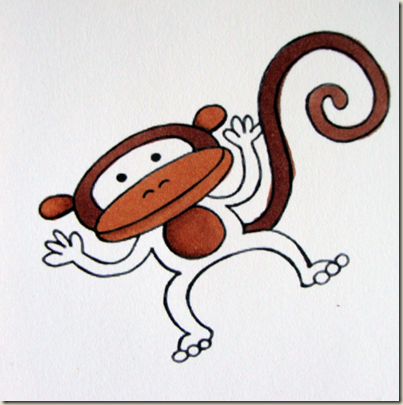 Step #4 – I came in with E27 to begin the shadows, again working in from the lower left.  I am going to add a third shade on these areas so I am pretty generous with this second layer.  I went back with E25 to blend these first layers together.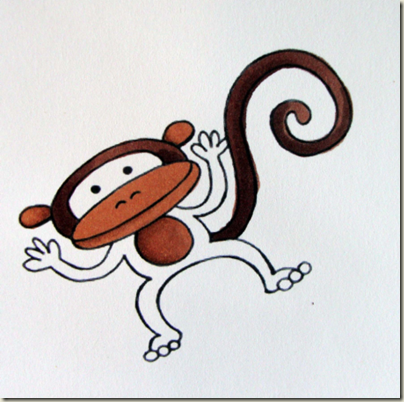 Step #5 – One more layer for the head and tail, I added E29 to darken the shadows even further.  I used this last color sparingly in the deepest shadowed areas.  I went back with both E27 and E25 to blend the color in.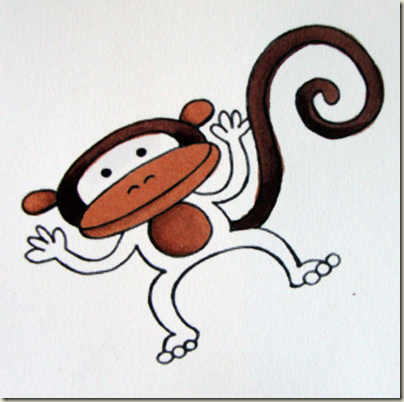 Step #6 – On to the body, I started over with my E25 and filled in the arms, legs and body.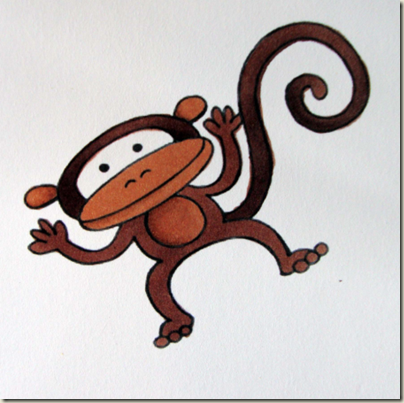 Step #7 – Adding the first layer of shadows with E27 is next.  Be careful on the feet and toes adding shading in these little areas is tough but really makes the difference between a good versus great image.  I went back and blended with E25.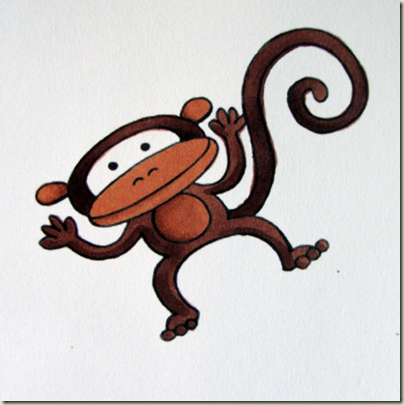 Step #8 – The deepest shadows on the body are next, I added E29 along the undersides of arms, legs and to the left side of the body.  I finished up blending back in with E27 and E25.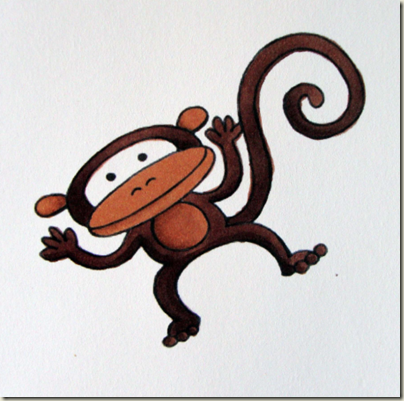 Step #9 – So I thought I was done, but was told by both of my daughters that there was no way that the eye area should remain white.  So one last change: I went back with E33 and filled in the eye area.  This got their seal of approval so I am calling it done!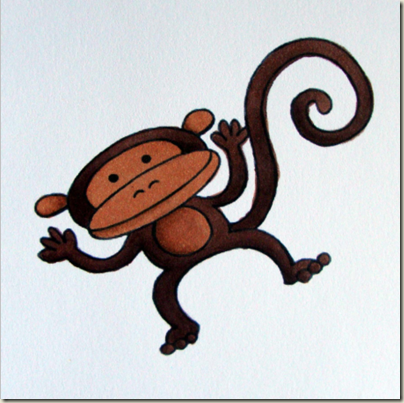 My older daughter came up with the cute idea for the card, at least the saying and I know one of the bigger monkeys, or two, will end up on a layout in the future.  Hope you had fun with this one, I sure did.  If you have requests for types of images you would like to see I am always looking for new ideas so post or e-mail me and I'll see what I can do.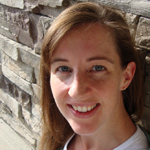 Michelle Houghton is a wife, mother and artist living in Iowa. Even before she began scrapbooking, she was a lifelong artist, majoring in Fine Arts at the University of Oregon and then teaching high school art for 7 years. Michelle has been scrapbooking for more than 15 years and she enjoys adding her own art, doodles and handmade elements to her pages for a one-of-a-kind look.
Michelle teaches doodling, Copics, handlettering and more at workshops throughout the country. She writes tutorials at Get It Scrapped and is an instructor for Imagination International Inc., the US distributor of Copic products. The best way to learn more about Michelle is at her website, scrapweaver.com.