We have Photoshop installed on two machines in our house and three of us know how to use it: both of my sons and myself. My husband doesn't know how to use it BUT he understands what it can do and he frequently asks one of us to make things with it for him.


For a while the jury was out on what the best tool for our projects might be. We considered just using Microsoft Publisher or Word. I originally thought Microsoft Picture It! would be my editor of choice—but that's been discontinued.
All three of us have discovered it's much easier to do a number of things in Photoshop than it is in Publisher or Word. The cost of Photoshop Elements is under $100, and the vast majority of online tutorials for this kind of sofware are for Photoshop. It has become our image-editing software of choice.
The following are just a sampling of the projects my sons and I have made with Photoshop over the last few years.
1. I've made several family holiday party invitations over the years. Here's the one from 2006 and a photo from the party.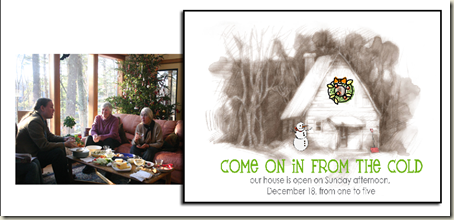 2. This is one of many party invitations that Joshua had made throughout the years. He found the clipart at Microsoft online and then downloaded a font he liked from dafont.com.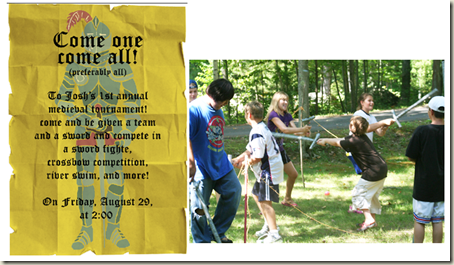 3. This is what a party invitation made by Isaac looks like. Both of my kids are adept at finding images online and then removing the background area and arranging things.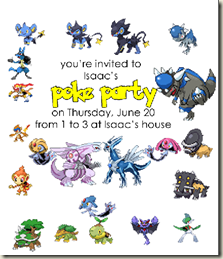 4. A couple of years ago, Joshua ran an ad in the student directory for some tutoring work and he made this graphic for it.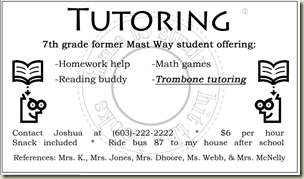 5. I used Photoshop to combine pieces from several photos as well as fun holiday digital product from DesignerDigitals to make this image which I had printed for our family holiday card this year.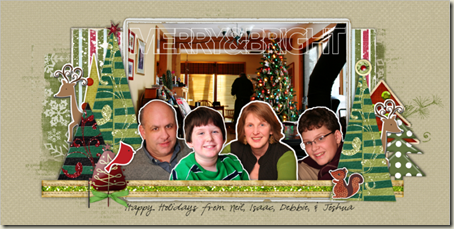 6. This homework project has become the cover of Joshua's Language Arts Binder this year. He make a background that looks like the graphic novels he loves and then lowered its opacity so the foreground text would stand out. He used clip art and martial arts images he found online.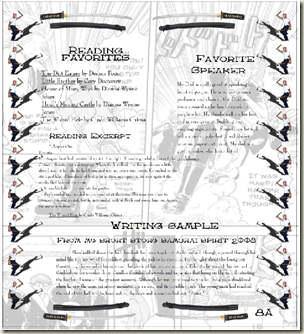 7. I designed this art for the t-shirts that were given out at an academic conference my husband headed up a couple of years ago.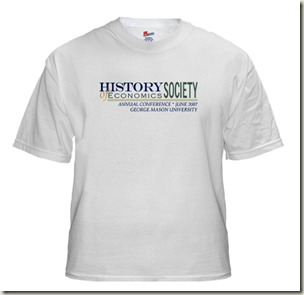 8. I've made many rebus puzzles over the years for the quests and challenges at my my sons' birthday parties. Got any idea what this one means?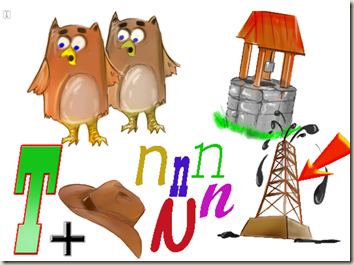 9. My husband is involved in local politics and he and I often put together brochures and mailings for candidates – whether he's running for something or not.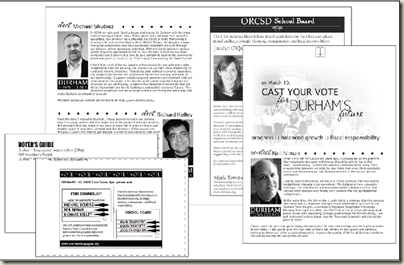 10. Isaac made this valentine for his classmates – it features a background in his favorite color and images from his interests at the time.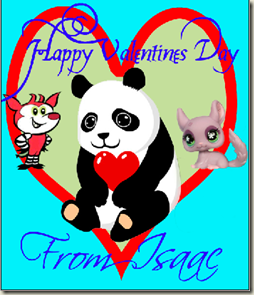 11. When my oldest son's jazz band raised money for a trip to play at Disney, one of the activities was a fun run. I created the logo and the art featuring the names of sponsors for the Jazz Through the Miles Fun Run tote bag shown here.
12. Here's a photo of my mom at a wholesale craft show. We made this postcard for her business – and it ran as an ad in a magazine.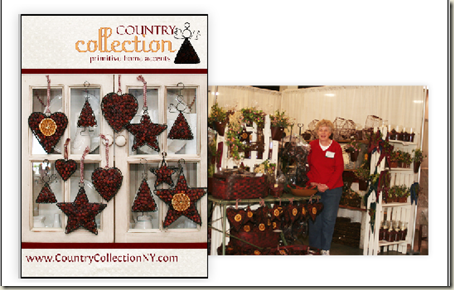 13. My kids and I enjoy making gifts and we used Photoshop for the inserts for this "Genuine Mining" Kits" that many of our friends received one holiday.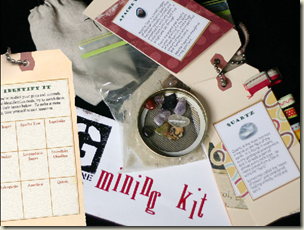 14. Photoshop is a great tool for customizing party favors. The "Boomerang Can" we made for Isaac's "Machines Party" was really popular and we customized the label that went on the playdoh cans with instructions and a "commemorative note" about Isaac's party.

15. Here's a project I very much enjoyed making – I used Photoshop and clip art in the public domain to make these "joke/riddle" images that I put on sets of greeting cards.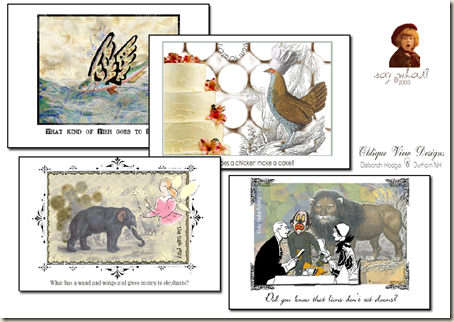 16. Last June, Isaac and I chose our favorite photos from his 4th grade year at school and combine them on 4" x 6" prints that we bound with a Zutter machine.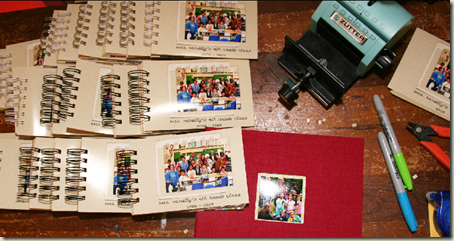 17. I love being able to print and customize gift tags as I need them. Did you notice I put the recipients' names right on the tags, too?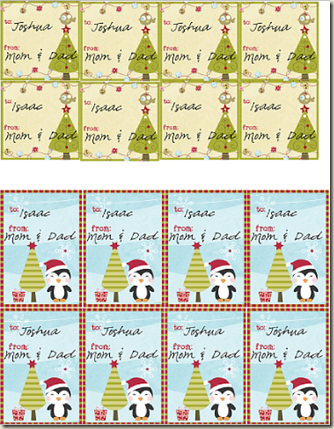 18. My family LOVED receiving this compilation of digital scrapbook pages that I had printed by Shutterfly!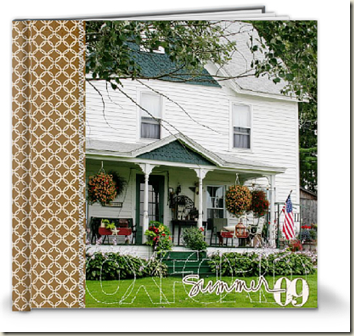 19. I often use digital images on my paper scrapbook pages.The floral border on this page is by Katie Pertiet at Designer Digitals. I printed it to cardstock and then mounted my paper elements above it.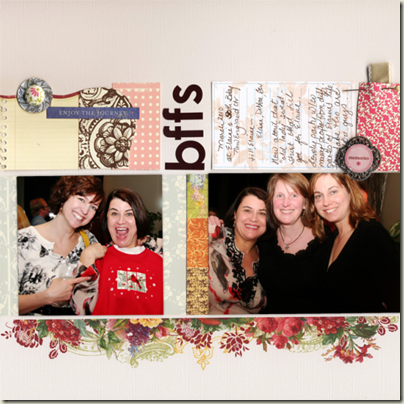 20. And . . . for all the work I've shown you above, I'll have to admit that my number one use of Photoshop is for making digital scrapbook pages like this one.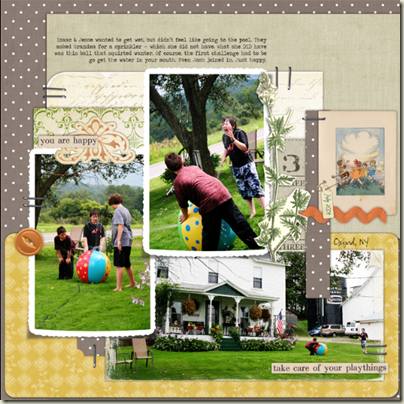 What do you make with Photoshop?