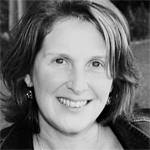 by Debbie Hodge
Think about racing stripes on a car, earrings on a woman, roses on china. Each of these are embellishments. Wikipedia defines an embellishment as something that enhances appearance without having any functional purpose. I say "not so" when it comes to embellishing scrapbook pages.
embellishments can deepen and support your page subject
While themed embellishments are the quickest way to add an embellishment that supports your page topic, motifs, words, and even textures can also be used–either to signal an obvious connection or subtly evoke a sense of your page subject.
embellishments add charm and design interest
Use embellishments colored to match important items in your photos OR to provide contrast.
Use shape to carry through a repetition in your design or to provide eye-catching contrast.
Add interest by using embellishments with texture and depth.
Go-to embellishments that work with most subjects include: photo-turns, ribbon, buttons, brads, staples, clips, and tags.