It's time to make holiday cards and gift tags and word art is a great tool for that. I've put together four fun pieces for you to download, and I've included instructions for using them to make cards or layer them onto photos below.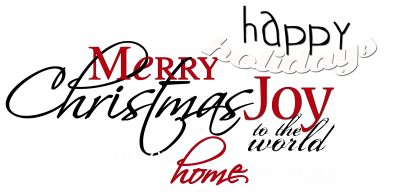 Using Word Art from a .png file
Right-click  and Save Christmas Word Art to your computer.
Open the file Christmaswordart.png in Photoshop or Photoshop Elements and decide which word art you would like to use.
Tip: If your word art isn't showing up well against a photo background, add an "outer glow" with styles.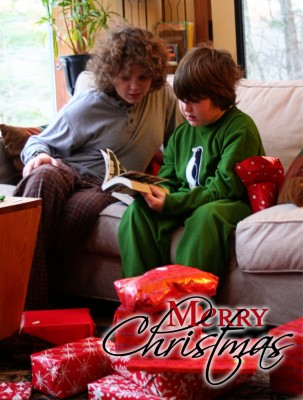 Select the item you want using the rectangular marquee tool (M). With the marquee tool selected draw a box around one of the phrases, then hit copy (Ctrl-C).
Click onto your photo or blank card document or layout where you want to use the word art and paste it in (Ctrl-V). Don't worry if you select the wrong area when creating your selection, just click on the file somewhere outside of the selection and you can start again – or Ctrl-D will get rid of the selection.
Paula Gilarde is an equal opportunities scrapbooker, spending most of her free time creating paper, digital or hybrid scrapbook layouts. She is on the creative team at Designer Digitals and Jillibean Soup and has been published in all the major scrapbook industry magazines. You can find out more about her and purchase her introductory digital scrapbooking class at her website:http://paulagilarde.com