To make a scrapbook page you will need the following basic supplies. You can buy these at your local scrapbook store, your local craft store, or an online scrapbooking store.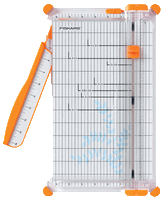 1. Paper Trimmer and small scissors. You'll need something to cut your paper and photos with. Start with a trimmer like this Fiskars Trimmer that can cut paper at least 12″ x 12." Select, also, a pair of small, fine-point scissors.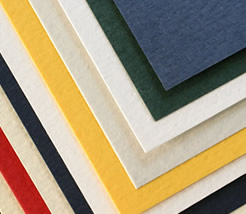 2. Cardstock. First, you need cardstock to provide your "canvas." This is the paper you will build your page upon and its size will be determined by the size of album you're using. Read about this in Album and Page Formats. If you're making 12″x12″ pages, then purchase paper of that size, and if you're making a different size album, purchase accordingly. You'll also use cardstock for mats and trim. Take a look at these top lines of cardstock:
3. Patterned Paper. This can be used for your canvas or for accents.
4. Adhesive. You'll need a way to adhere your papers and photos to the page. There are a variety of choices and this recent review by Jennafer Martin at Creating Keepsakes lays out the choices nicely.
5. Alphabets. You'll need something for adding titles to your pages. Your choices include alphabets made of chipboard, stickers, rub-ons. You could also use a pen and handwrite your title. You could also use your computer to print titles.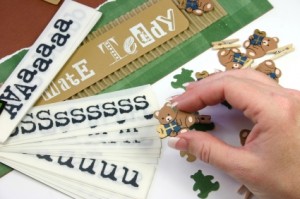 6. Pens. While you may choose to print your journaling with your computer, you'll still find some great journaling pens a handy supply to have. Use them to jot a date or location on an index tab or to doodle a border around a photo mat. If you're not sure what kind of pen you'd like, go to the drawing aisle of your local craft or art supply store and try out some pens.
6. Embellishments. And, finally, it's nice to have some kind of embellishment on your page. The choices here are wide and numerous–ranging from themed stickers to simple buttons. Take a look at the layouts in our Gallery and other online galleries and in magazines to get an idea of what appeals to you. Also, keep an eye on the articles we'll be sharing here in the "Page Parts" category.